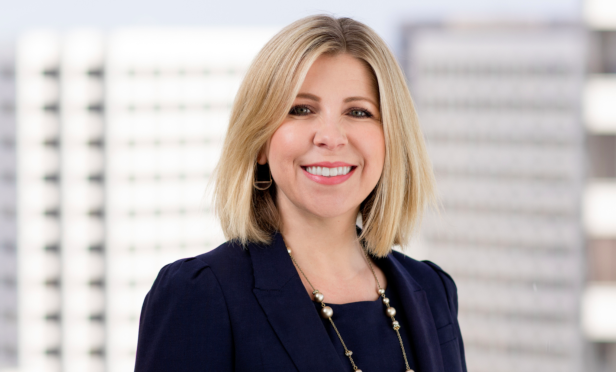 Inglewood and Haywood are two of the most recent cities in California to adopt rent control ordinances in response to the dearth of affordable housing supply. However, they likely won't be the last. Cities are responding to resident concerns about the rising cost of rents with new rent control or stabilization policies—in many cases temporary fixes before longer-term solution are implemented—after Prop 10, which would have repealed California's Costa Hawkins Rental Housing Act—failed to pass last year.
"Few people dispute that there is a shortage of affordable housing in California, and many still believe that rent control addresses the issue despite Prop. 10's demise," Jennifer A. Bojorquez, a real estate finance attorney at Troutman Sanders, tells GlobeSt.com. "Cities such as Inglewood, which recently adopted a temporary rent control ordinance, have seen an increase in rents of more than 10% in the past two years alone."
Rising rents is a multi-pronged issue. Many attribute the core of the problem to an extreme supply-demand imbalance. In Inglewood, the construction of a new NFL stadium is also contributing to rising rents. "Some attribute the rent increases in Inglewood to the construction of the new NFL stadium and the new rail line," says Bojorquez. "While current state law prohibits local governments from establishing rent control ordinances on units constructed after February 1995, cities are still permitted to create rent control on units constructed before such date unless the unit was specifically exempted pursuant to a local exemption for newly constructed units."
Using Inglewood as an example, the new ordinance caps rent increases at 5% annually and limits evictions to drug use or criminal activity on the property. The ordinance is temporary for 45 says and up to one year, giving the city council time to pass a more permanent solution. "The city council could further extend the ordinance or enact a permanent measure," adds Bojorquez. "This past week, Los Angeles County extended a temporary rent stabilization ordinance for unincorporated areas of the County which limits rent increases to 3% in any 12-month period. The County ordinance is said to impact approximately 200,000 units."
Inglewood and Haywood aren't the only cities looking at rent control as an option. Glendale also passed a temporary policy. "I expect that other cities and counties with a high rental unit percentage that have witnessed recent uncharacteristic increases in rent will adopt forms of rent stabilization and tenant eviction protection until state law has been passed or until another comprehensive solution to the affordable housing shortage has been implemented," says Bojorquez.
Increasing rental rates is a widespread problem, and some states are taking a more widespread approach. California could be next. "Earlier this year, Oregon became the first state to pass statewide rent control, capping increases at 7% per year and requiring 3 months' notice to tenants prior to eviction, as well as rental payments for eviction without cause," says Bojorquez. "Affordable housing is a high priority for state and local legislators alike. It may only be a matter of time before California follows suit. Last month, State legislators introduced a handful of rent control and stabilization bills, and Governor Newsom has signaled his willingness to entertain new proposals."
---
➤➤ Join the GlobeSt.com Women of Influence 2019 conference July 10th and 11th in Broomfield, CO, which celebrates the women who drive the commercial real estate industry forward. The event will address the critical role of women in the CRE business. Click here to register and view the agenda.
---
---
➤➤ Join the GlobeSt.com ADAPT: Opportunity Zones conference September 16-17 in Baltimore, MD The new national conference series is aimed at identifying Opportunity Zones across all property types and geographic regions. This first-of-its-kind event will educate, connect and celebrate the investors, developers and owners with the people behind the planning and decision-making, such as architects, consultants, academics and, most importantly, municipal officials.
Click here to register and view the agenda.
---