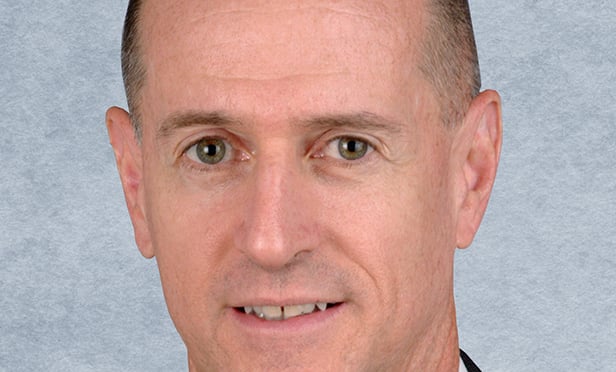 SAN FRANCISCO—Al Pontius wants to make it clear upfront. The Marcus & Millichap SVP doesn't believe the suburbs will be the breakout office story of 2019. He is saying, however, that there's an active and growing office market beyond the confines of the CBD that the consumer press–and sometimes the trade press–gets wrong.
The suburban office market is, much like overall US office conditions, riding the wave of the upcycle, as the firm pointed out in its North American Office Forecast: "Though demand for urban space is climbing, suburban offices that are proximate to amenities are still highly sought after by employers. Shorter commute times and more innovative suburban office layouts can be attractive to suburbanites. Aging millennials, in particular, find these locations appealing as they transition from an urban to suburban lifestyle."
And while the report tracks a tendency on the part of some suburban occupiers to head for the CBD, Pontius notes that the 'burbs offer "a more compelling and attractive story than the marketplace has caught onto at this point."
"As the current cycle continues to mature," the report states, "growth is spreading beyond primary markets to secondary and tertiary locations. This is provoking large-scale urban renewal efforts in many of these smaller cities, encouraging some businesses to relocate from the suburbs to central business districts."
But clearly there are plenty of corporate users for both in-town and suburban occupancy, and Pontius reports that space absorption has steadily trended higher over the last few years as companies pursue talent in an increasingly tight labor market. "Today, employers often need to go where the employees are located, whether that's the urban core or a walkable suburban destination," Pontius stated.
In fact, rent growth in both markets are neck-and-neck, as the report reveals. And while suburban vacancy tends to track a bit higher than that of the CBDs, both remain at or below 15 percent.
Investor interest also belies the theory that all the action is downtown. Pontius explains that while institutions tend to look to the cities, private investors have recognized the allure of the suburbs. Institutions, he explains, tend to be "more programmatic and address very specific, established investment criteria. Private investors can move in a bit more undefined patterns as opportunities present themselves."
In fact, in terms of dollar volume, suburban sales outpaced those trading in the CBD in every quarter since Q4 '16. (See chart.)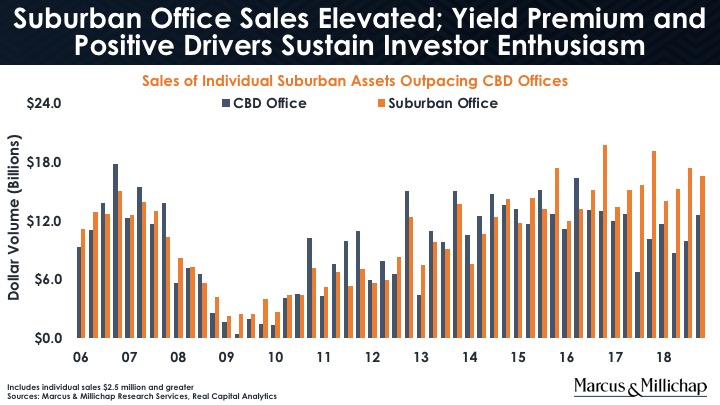 Both markets have gained by demand and a relatively conservative spate of construction. But again, somewhat surprisingly, the suburbs have demonstrated surprising strength, with absorption generally outpacing construction since 2011. (See chart.)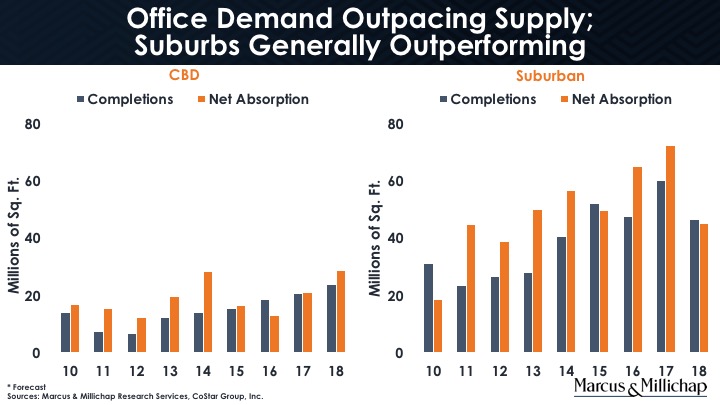 "So the supply/demand fundamentals in the suburbs have only gotten better over the past several years," says the SVP. "In all, if you look at the facts around the nation's suburban markets, it's a lot more interesting than the headline news tends to depict."