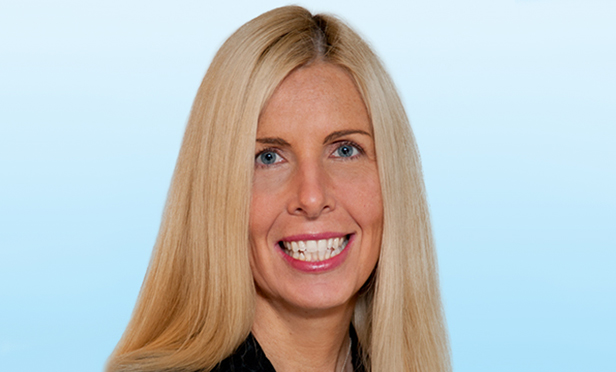 WASHINGTON—As technology continues to play a huge role in the commercial real estate industry, companies are increasingly spring-boarding initiatives in the form of partnerships, within a company structure, as subsets of existing companies or as standalone platforms. One example is Colliers International's PropTech Accelerator Powered by Techstars. The program combines Techstars' expertise in tech innovation and building accelerators with Colliers' enterprising culture and global network.
Because Colliers puts innovation fully behind its belief in technology, it also recently launched Neighborhood Curated by Colliers, a platform that brings new life to properties. The service utilizes Colliers' professional advisory, technology and procurement expertise, and is available to US tenants and clients.
Karen Whitt, president of Colliers Real Estate Management Services/US, discussed this new concept, how it impacts the industry and the role Colliers will play in the technology race going forward.
GlobeSt.com: What is the Neighborhood Curated by Colliers in a nutshell?
Whitt: Neighborhood Curated by Colliers is a suite of technology-forward services for our clients and tenants. Our approach to Neighborhood is a mix of innovative and industry-changing partnerships that create experiences that benefit our clients and their tenants.
While third-party technology firms can provide an array of capabilities, scale and fresh ideas that one provider alone cannot offer, Colliers is curating the offerings that are applicable for each managed asset. Property managers are in an ideal position to facilitate the intersection of technology and real estate. With this in mind, we created the Neighborhood app under the Neighborhood platform, a tenant engagement platform that connects the workplace with local amenities that make people's lives easier.
The Neighborhood Curated by Colliers app utilizes Colliers advisory, technology and procurement expertise, allows tenants to take advantage of promotions with local and national businesses, receive timely information about property events, communicate with management and solicit feedback.
GlobeSt.com: What was the impetus for creating the platform?
Whitt: Colliers believes there are significant opportunities to improve service by leveraging new technology. Ubiquitous Internet access and the mobile revolution have changed how people interact, creating new ways to engage tenants, streamline and protect the operation of assets, build community, and realize and protect new revenue streams, all while adding value to our clients' assets. Neighborhood Curated by Colliers provides a way for tenants to engage with their buildings on their terms. The more power we can put directly in tenants' hands, the better their experiences will be.
GlobeSt.com: What types of services does it offer clients?
Whitt: Colliers is constantly evaluating the marketplace for new services and partnerships to integrate with the platform. At the moment, the available services include augmented reality, cyber security, community staffing, and curated tenant experiences such as amenities, enhanced communication, food opportunities and wellness events.
GlobeSt.com: How do the platform and overall mobile usage fit into Colliers' push for increasing technology in all aspects of its business?
Whitt: Real estate tenants and clients are becoming increasingly tech savvy and interact with the world more through their Internet-enabled devices than ever before. Whether they use car-shares or scooters to get to work, order lunch with a skip-the-line app or have Uber Eats delivery, or monitor their health with smart apps, their expectations are extremely high. Where many firms continue to operate assets as they have in the past, we believe there are a myriad of efficiencies and experience enhancements across the board that can be unlocked with technology. Many of our existing processes, from accounting to lease administration and automated service calls, have already benefited from strategic use of technology-centric solutions. With Neighborhood, we aim to continue the experience and convenience championed by mobile services and our robust technology suite.
GlobeSt.com: Who are some of the noteworthy partners in Neighborhood Curated by Colliers?
Whitt: Some of the partners include The Layer Group, an augmented reality partner; Blackpoint Cyber, a cyber security firm; Wirkn' which supports community employment using 30-second video interviews to match shift-based job seekers with retail brands across the county; and Lane, a tenant experience app.
GlobeSt.com: What type of role do you see Colliers playing in implementing future platforms for the benefit of the industry as a whole?
Whitt: As technology continues to reshape the world, Colliers will take advantage of our unique knowledge of the intersection between real estate and tech to help the industry evolve. As an example, the Colliers PropTech Accelerator Powered by TechStars is entering its second year.
Colliers is also educating the industry on the future of real estate. I have spoken and will be speaking at numerous events such as CREW, ULI, IREM and BOMA about augmented reality, along with its associated risks and rewards, including traveling to London to speak about it this month.