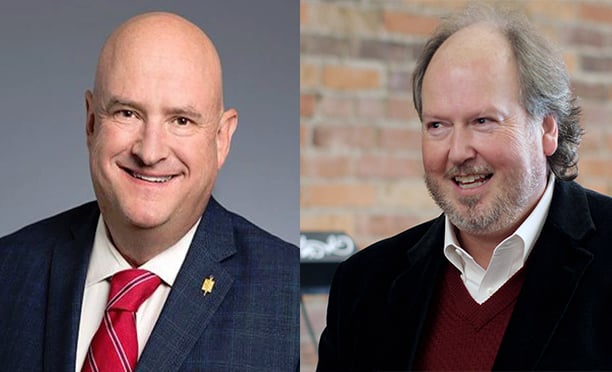 CHICAGO–Deloitte's recently released Commercial Real Estate Outlook 2019 didn't give the industry as a whole high marks in the young talent department. It reported that 79 percent of institutional investors believe "CRE companies are not doing enough to attract next- generation talent into their workforces."
But that behind-the-curve sentiment sweeps an entire industry, and Donald B. Wilkerson, CPM, doesn't want to see property management painted with the same broad and dour brush. Makes sense, since Wilkerson is president of the Institute of Real Estate Management (IREM).
"I don't know how central that is to the profession," he tells GlobeSt.com, "so we probably need to dig in deeper. And I'm not sure we completely agree that it's a crisis. We view it more as an opportunity. We're seeing some strong indicators of our success."
Indeed. IREM has over the past few years raised the amps on its young-talent focus through such initiatives as its Student & Academic Advisory Board and its Next Gen Task Force. The Institute has also mounted a major push at the college and university level and Wilkerson, who is also president and CEO of Gaston and Wilkerson Management Group, AMO in Reno, reports that no fewer than 26 universities across the US carry core CPM-preparedness courses. Many of these are degree-granting programs.
"The ongoing challenge is to introduce our industry to the bright, young talent that's out there, and frankly we're competing with the world for it," says IREM SVP Barry Blanton, CPM, founding principal of Blanton Turner, AMO, in Seattle. Although he came on after it was formed, Blanton walks the walk on the task force's youth outreach: Blanton Turner has a 200-person team with an average age of around 30. "The truth is that IREM has a very interesting and compelling story to tell for considering real estate management as a career."
That goes beyond the obvious perks of a stable and handsome income with a virtually recession-proof skill set. New careers in real estate also address the necessity of generational shifts. "Our workforce should reflect the people we're serving," he says, "our tenants and our customers. There's a younger generation out there, and we're working hard to serve that constituency."
Getting with the Program
With that as the goal, IREM is reimagining its web presence – on desktop and mobile – making it easier for property managers to access the IREM resources they use every day. "In a meeting or on the road, members can quickly find the information they need to help them make informed business decisions," says Wilkerson. The pace of the world has accelerated, Blanton adds, so the expectation is that the enhanced digital experience will serve all members equally. Everyone, after all, wants it now.
"Technology and engagement have to work together, of course," says Blanton. "Another IREM focus is creating new leadership opportunities for young leaders. The task force will evolve into a permanent committee, and Next Gen-led initiatives are a growing emphasis at both the national and chapter levels."
Next-Gen members (the executives shun the word millennials: "There will always be a Next Gen," says Wilkerson) want to see less hierarchy and more peer-to-peer collaboration, Blanton points out. "And they're challenging long-standing assumptions, something we absolutely embrace." Putting its money where its engagement focus is, IREM has appointed the first Next Gen member to its executive committee, Sidney Becker, a CPM candidate in Pasadena. Another Next Gen leadership initiative is the annual 30 Under 30 program, which recognizes and awards the achievements of younger members, and is expanding to the chapter level.
So what more needs to be done? Wilkerson points out two critical areas: First is shortening the ladder to leadership, essentially creating a faster track. The second is a reversal of the traditional patterns of spreading US methodologies to foreign chapters. "In the US, earning the CPM designation has always been something candidates did on their own." But in Japanese chapters it's a team sport. "They go through the courses as a group, pulling each other along and supporting each other," he says. "They study and grow together." IREM is adapting the team concept to US programs.
As Blanton sees it, all of these initiatives are "about connecting people and making the world a little smaller. It's about outreach and continuity, and of course, remaining relevant." Both executives see the young talent that's out there and their importance to the sustainability of both the industry and the Institute. Toward that end, "We're growing the next generation of thought leaders," Blanton concludes.