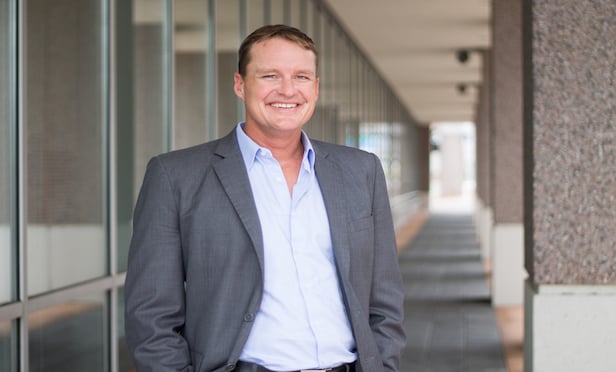 MIAMI—Colliers International Florida reports it plans to expand its Development Services Division throughout the state, which will now be led by former Foundry Commercial executive Greg Main-Baillie.
Main-Baillie has joined Colliers as managing director of the Development Services Division. Colliers formerly had a three-person project management team with a combined 25 years of experience and the firm saw significant opportunity in the market to grow its services, Colliers states.
Colliers states that Main-Baillie is also bringing a "highly experienced team" to Colliers Development Services Division. Colliers states that it will add development services team members in Orlando, Tampa Bay and Jacksonville, as well as bring in additional personnel to its South Florida operation.
The brokerage firm did not identify the members of Main Baillie's team that have now joined Colliers.
"Project management is complementary to the brokerage and property management business," says Ryan Kratz, president of Colliers International's Southeast Region. "Our clients frequently look to us for help after a lease or sale transaction is complete to build out the space and prepare it for the new tenant, or to help organize ground-up development."
Main-Baillie brings more than17 years of project management experience, along with the other new team members, join Colliers from Foundry Commercial. Some of Main-Baillie's most notable projects include the Phillip and Patricia Frost Museum of Science, a sprawling 250,000-square-foot museum in Downtown Miami, valued at $305 million, along with two projects totaling more than 1 million square feet of mixed-use industrial space in South Florida valued at more than $232 million.
According to his LinkedIn site, Main-Baillie served as managing director, construction and development for Orlando-based Foundry Commercial after serving as managing director, project management Florida for CBRE. Previously, he was the director of business development for Suffolk Construction and vice president of business development for Coastal Masonry.
Currently, Colliers' project management team is guiding the development of Premier Airport Park, a 225-acre industrial park in southwest Florida. The nearly 2-million-square-foot park will be the first Class A development of its size in Lee County.
The Colliers project management team's leadership will be based in South Florida and the team will travel around the state depending on where projects are located, the company notes.
Colliers Florida and Southeast operations are both growing. Earlier this month, Colliers International Group, Inc. acquired its operating affiliate Colliers International Charlotte headed by founding principals Greg Copps and Lawrence M. Shaw.
In January Colliers grew its South Florida retail services platform by adding a team of three of the region's top retail brokers—Jonathan D. Carter, David Preston and Jenny Gefen. Earlier in the month, Colliers International South Florida brought on board West Palm Beach-based Michael Falk & Co. led by seasoned brokers Michael A. Falk and Scott Weprin. The acquisition provided Colliers a larger footprint in Palm Beach with five new team members and an office in West Palm Beach.
In November, Colliers acquired retail and office services firm CREC, led by co-founders Warren Weiser and Carol Greenberg Brooks. The acquisition merged more than 12 million square feet of retail, office, and industrial space into the Colliers portfolio, along with a highly accomplished team of industry professionals.