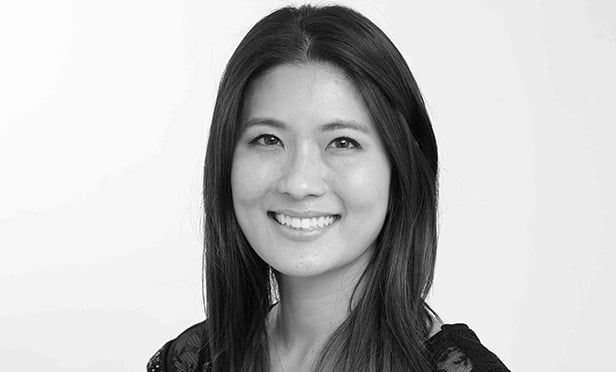 Compliance with the Americans with Disabilities Act (ADA) is a hot topic for anyone who owns, manages or lends on retail properties. The ADA designates retail businesses as "places of public accommodation" that must remove barriers from existing buildings that are readily achievable and provide access for people with disabilities when constructing new facilities. Misconceptions about the ADA abound regarding what exactly is required, who exactly must comply, and how exactly the requirements of the Act should be interpreted. Accessibility Assessments are designed to eliminate those misconceptions. Our Certified Access Specialists (CASp) perform hundreds of these assessments every year. While each property is different, there are a few problems that tend to crop up more than others. Below are five, red-flag accessibility issues to consider when working with retail properties.
Parking. Parking lot compliance can be tricky. We often see too few ADA spaces, or improper identification/striping of the spaces. The ADA Standards are specific about the size, ground slope, markings, and parking identification of accessible parking spaces, and they must be properly maintained and free from obstructions—even temporary obstructions, like snow or shopping carts. Parking lots generally tend to be most visible from the street, resulting in frequent lawsuits for non-compliant parking spaces.
No Access from Public Sidewalks. Retail establishments are required to provide at least one accessible route from public streets and sidewalks and public transportation stops, as well as connecting access from buildings that are on the same site. These accessible routes are required to have minimum dimensions, maximum slopes, proper head clearances, and be free from obstruction such as sale racks and shopping carts. Older properties rarely provide these routes and warrant special consideration in order to provide proper pedestrian access.
Curb Ramps. Retail properties with non-compliant curb ramps are highly common. Curb ramps may be present; however, they often do not comply because they lack compliant slopes, dimensions or landings. Curb ramps are required where curbs are present along the accessible route; this includes the route from parking spaces. Many older buildings have curb ramps built-up to protrude into the access aisles of a parking space, which is not acceptable as access aisles are required to be level. Design specifications for curb ramps include maximum slopes, clear landings at the top of the ramp, and appropriately flared sides. Detectable warnings are also required in select states and local jurisdictions.
Smaller Tenant Interior Spaces. Your anchor tenants—who have more space, bigger budgets, and corporate legal departments—may have accessibility programs in place and are more likely to have ADA-compliant suites. Be vigilant, however, about smaller tenants, who may not have the same resources or awareness. Not all these retailers will have public restrooms, but if they do, they may not be fully compliant. Other barriers may also be present such as service and checkout counters that are too high, obstructed aisles, and protruding objects. Building owners can be held liable for these interior violations.
The Myth of The Grandfather Clause. This is not exclusively a retail facility problem, but a pervasive misconception about the ADA in general. The ADA is federal law, not a building code. There is no grandfather clause that excludes properties built before 1991. The ADA is a retroactive law, meaning building owners and tenants are required to continuously remove known barriers, even if buildings are old. There is, however, a "safe harbor" clause which was established when the ADA was updated in 2010. The safe harbor clause deems buildings that comply with the original 1991 ADA Standards to be acceptable; they do not have to conform to more stringent requirements of the 2010 standards, unless it is a newly introduced scope.
The stipulations of the ADA are complex and occasionally ambiguous, allowing plenty of opportunity for misinterpretation. Many people know just enough about the law to assume they've got it handled…but not enough to achieve full compliance. Whether you are managing an existing building or developing a new retail property, the safest course of action is to engage a CASp for a complete assessment and report.