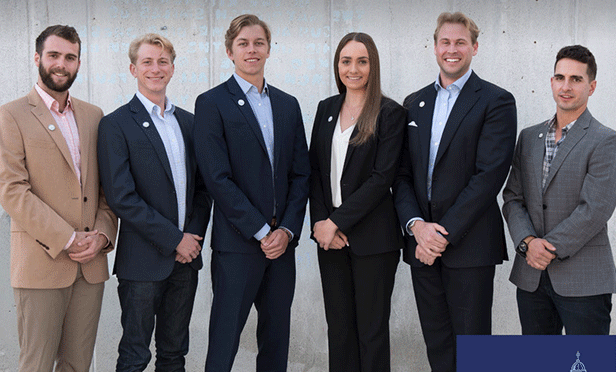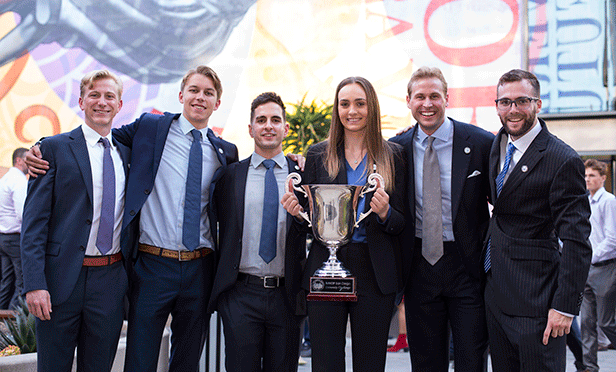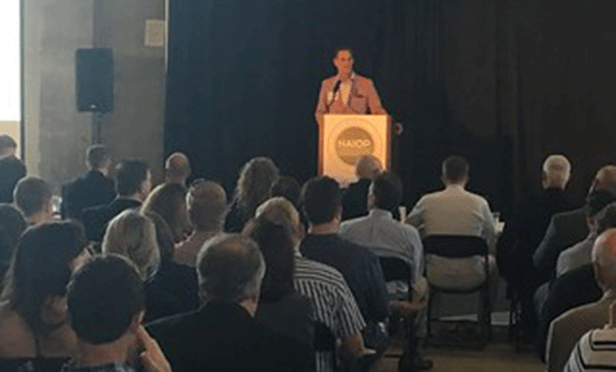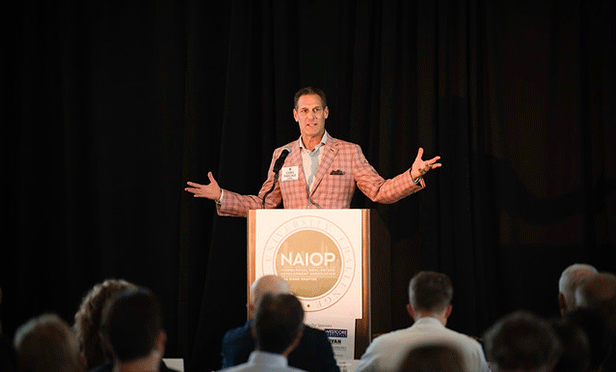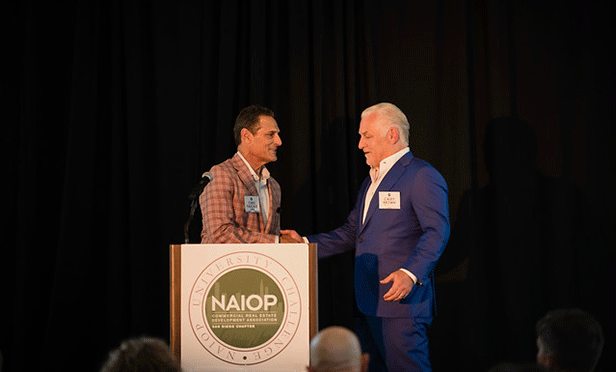 Advertisement
The Burnham-Moores Center for Real Estate recently revealed that a team of six University of San Diego School of Business undergraduate real estate students was awarded first place in the Ninth Annual NAIOP University Challenge. The USD team went head-to-head against teams from the University of California, San Diego and San Diego State University.
The USD NAIOP team consisted of: Alex Baracchini '19, Zachary Burns '19, Mitch DiLorenzo '19, Claire Hunn '20, Alex Spangler '19 and Ryan Todd '19. The USD team advisors included Stath Karras, executive director of the Burnham-Moores Center for Real Estate, and Jake Schwartz '02, vice president of Urban Housing Partners Inc.
"From the beginning, we set a mission to promote San Diego culturally, socially, and economically," says DiLorenzo '19. "As a team, we created 'The Delta District' and accomplished that mission in a bold way. This was a remarkable learning experience for each of us on the team. The breadth of collaboration and teamwork within our team and with the industry resources we got to work with made this first-place recognition incredibly special."
The NAIOP Challenge allows the students from USD, SDSU and UCSD to involve themselves in a 'real-world' development scenario, explains Karras. "The learning experience they receive in having to create and financially justify their vision is unparalleled. Through their interaction with industry professionals, perspective tenants and government and military leaders, each team conceived a viable project. We are hopeful that the input from the three universities will help guide SPAWAR and the Navy in its ultimate development. I am proud of the USD student team and applaud the great effort of SDSU and UCSD."
The USD undergraduate real estate team also took first place in the 2017 NAIOP University Challenge.
See below to see photos, videos and the video rendition of the USD's team project.
View photos and videos of the competition on April 25.
View the video rendition of USD's team project