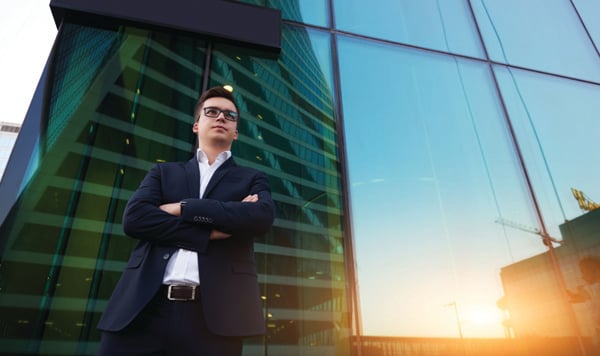 It is no longer news that retail is evolving into something different from its traditional roots. Where many pundits have fallen short of the mark, though, is the idea that this "something different" is in the singular case. Rather, this new generation of retail is morphing into wildly different shapes and sizes, heading down varying avenues and plowing through multiple paths.
For some retailers, for example, "something different" is a focus on store format, size and design. For others it is all about strategic pop ups. Almost all will tell you that experiences are key, be they in food halls or within the store itself. Merchandising, site selection and pricing—it's all different now.
This evolution is exciting to watch but it also leads to an ever-growing cadre of retail influencers, with some specialists in pop ups, others in design and so on. Because of this amassing of talent, Real Estate Forum had a deep pool from which to select our annual winners in this category. On the following pages you will read about experts in very specific areas, leaders that have formed companies that address emerging issues in retail and brokers that have put together extremely creative deals.
We hope you enjoy their stories and the events that led up to their present position as retail influencer. And keep in mind that as varied as these profiles are, they all represent some facet or component of the new retail environment. Something different indeed.

JAMES D. COOK Behind all great retail deals are solid research to back them up. As Americas director of research, retail for Jones Lang LaSalle in Indianapolis, IN, James Cook works behind the scenes of researching and reporting the latest industry trends. Two decades in the field have provided Cook with a wealth of knowledge but his ability to convey that information in creative and insightful ways is what sets him apart. Over the past four years, Cook has built a national retail research platform and established himself as a thought leader in the field. As such, he's regularly asked to speak at events, with clients and the media about retail real estate's impact on the economy. Cook serves on JLL's Research Leadership Council, "which focuses on the team's strategic vision, team management and development of best practice standards and collaboration across the global research platform and brand."
Cook's creation of a self-produced podcast, called "Where We Buy," has further solidified his reputation as an expert in the field. To date, Cook has released 98 episodes and has partnered with the International Council of Shopping Centers to conduct live interviews with various real estate and retail professionals at major events including RECon and New York City Dealmaking. Since launching the podcast, Cook has seen over 31,000 downloads of all his episodes.
At work, Cook focuses on developing and implementing a research strategy, methodology, platform deliverables and broad sector analyses for retail property markets in the US, Mexico and Canada. His research and thought leadership pieces target both owners and occupiers of retail developments.
Cook's also an active participant in the ICSC's North American Research Task Force. He was a 2017 recipient of the ICSC Gold Medallion Award for his contributions to retail research. Cook also was the chair of the 2015 Research Connections Conference and has served on multiple NAIOP and Urban Land Institute committees.
His unique ability to analyze retail's macro fundamentals through a wide lens, but also hone-in on local city nuances allows him to forecast trends and offer clients proprietary research so they can make better decisions and investments.

JEREMY EZRA Jeremy Ezra is used to working with large national brands, and his extensive portfolio and high-profile client list reflects that. As vice chairman of RKF based out of the firm's New York City headquarters, Ezra has nearly two decades of experience in the retail real estate industry with an emphasis on serving as a strategic tenant rep on regional and national levels. He specializes in assisting retailers in their strategic expansions regionally and nationally. His experience and knowledge have led him to exclusively representing a number of luxury lifestyle brands such as indoor cycling company Peloton, athleisure brands like Athletica, Adidas and Reebok; direct-to-consumer leader Amazon; contemporary brand 7 For All Mankind; and quick service restaurant Chick-fil-A. Specifically, Ezra led the national expansion of Peloton, a move that included the arrangement of 54 leases, and helped arrange a number of leases for Adidas, including its largest flagship store on Fifth Avenue. He also exclusively represents Chick-fil-A in NYC and led the strategy for its entering the Manhattan market. Having earned the brand's trust, Ezra was tapped to help the brand expand into the outer boroughs of New York City with its first location in Brooklyn slated to open this summer. In another exclusive representation, Ezra helped lululemon athletica with several new flagship stores throughout Manhattan, including a 20,000-square-foot location on Fifth Avenue.
Ezra has also worked closely with Amazon, representing the company in securing its first Amazon Books in Time Warner Center and in opening the first Amazon 4-star in SoHo. Ezra has also played a role in directing the merchandising and leasing of many mixed-use projects around the country. He manages a team of five brokers, directing them in matters like new business development and deal execution. Ezra was recognized as the top producer at RKF in 2018, and named a vice chairman last August.
Prior to joining RKF, was the real estate manager for Ann Taylor, where he was responsible for site selection and real estate management throughout the US.

CHAD FIRSEL After 13 years in the commercial real estate industry, Chad Firsel branched out on his own by opening a boutique firm called Quantum with the goal of providing entrepreneurial real estate owners and investors with a high level of customer service. Although it is based in Chicago, Quantum has over the past nine years evolved into a national brokerage firm with clients all over the country.
Over the course of his prolific 22-year career, he has guided more than $2 billion in retail, industrial and office closings with an average of 45-50 transactions each year. He has grown Quantum to be a firm that has sold more than $2.5 billion in commercial real estate transactions, with Firsel himself personally closing over 750 CRE deals.
His achievements in growing Quantum are even more impressive when understanding the early history of the company. Only a few months after founding Quantum, Firsel's 35-year-old wife was diagnosed with Stage II colon cancer. With a one-year-old and three-year-old child at home, Firsel was faced with a number of emotional and professional challenges. Working together as a family, Firsel continued to build up his firm while helping support his wife in her battle against cancer. Today, the pair have made it a mission to help give back by being active in creating events to raise funds for the research of colon cancer at the University of Chicago GI research philanthropy. His passion for giving back can also be seen in his company's work with organizations like Habitat for Humanity, Get Your Rear in Gear, The Celebration of Life event and The Harold Eisenberg Foundation. He and his wife went on to establish a new foundation in 2013 to help prevent and find a cure for cancer.
Prior to launching his own firm Quantum Real Estate Advisors, Firsel created and managed, the investment sales division at Baum Realty Group, Inc, a Chicago firm primarily known for its leasing services. He also served as managing director, and once again, established the investment services practice at NAI Hiffman, one of Chicagoland's largest full-service commercial real estate firms. Firsel has won several awards over the years including Broker of the Year from the Chicago Assoc. of Realtors.
Firsel and his team have also helped sponsor an event for a charity called Change for Charley. Change For Charley is an event raising funds for the EB Research Partnership, the largest nonprofit dedicated to funding research aimed at treating and ultimately curing Epidermolysis Bullosa, a group of devastating and life-threatening genetic skin disorders that affect children from birth.

ROBERT K. FUTTERMAN Robert Futterman founded RFK in 1998, serving as its chairman and CEO. He built the firm up to be one of the leading retail real estate firms in North America with eight offices and a particular focus on the New York metro market. In September 2018, Newmark Group acquired RKF and Futterman transitioned to his current role of chairman of Newmark Knight Frank's retail leasing division. In his new position, Futterman is responsible for growing Newmark's retail platform, expanding into new markets and growing the firm's service offerings and expertise. He is leading a retail leasing team of 234 professionals that collectively did $4.7 billion worth of deals in 2018.
Futterman is one of those industry players that has expertise in various categories of retail including landlord and tenant representation, new construction, leasing, and sales and market analysis. This deep understanding of the retail industry comes from more than 35 years of retail experience. In 2017 and 2018, under Robert Futterman's leadership, RKF was ranked the top retail leasing firm in Manhattan. Besides his knowledge of the NYC retail landscape, he has also helped reshape Las Vegas's Strip and the South Florida real estate market, specifically in and around Miami. Over time, Futterman has been instrumental in revitalizing several of New York's most significant retail markets, including the renaissance of New York's Union Square South, Times Square, 34th Street/Herald Square, SoHo, Columbus Circle and the Meatpacking District.
Futterman has earned the trust of many of the nation's largest retailers, including Apple, Barnes & Noble, J.Crew, Polo Ralph Lauren, Bed Bath & Beyond, and 24 Hour Fitness. He has also completed transactions with a variety of domestic and international retail brands such as Bottega Veneta, Brooks Brothers, Emilio Pucci, Nordstrom, Prada, Rebecca Taylor, Sandro, Vince and Whole Foods Market.
A long, high-profile list of developers, landlords and institutions have also trusted Futterman with their retail business, including Related Cos., the Howard Hughes Corp., the Carlyle Group, Fisher Brothers, Morgan Stanley, Blackstone Real Estate Advisors, and MetLife. Iconic retail and mixed-use projects in which Futterman has been involved include the Shops at Columbus Circle at Time Warner Center, Grand Central Terminal, the Times Square Building and the South Street Seaport in New York City, and Miracle Mile Shops in Las Vegas.
He also served as an advisor to the Port Authority of NY & NJ for the World Trade Center redevelopment and the Metropolitan Transportation Authority in leasing Grand Central Terminal.
Over time, Futterman has been recognized for his achievements. He's a four-time winner of the REBNY Retail Deal of the Year for creativity and contributions to Manhattan's retail landscape. He also was recognized with CoStar Power Broker Awards in 2007, 2008, 2010, 2012. Futterman is a frequent speaker and lecturer on retail real estate and is also a member of International Council of Shopping Centers and Real Estate Board of New York. To help give back to his community, Futterman serves on the board of City Meals on Wheels.

MOHAMED HAOUACHE Mohamed Haouache founded New York City-based Storefront in 2012 with the goal of providing a marketplace to help property owners and managers fill vacancies by helping pair them with tenants looking for short-term rentals. The premise behind his company is that many brands simply can't or won't commit to a long-term lease. The concept of renting a space for just a few months at a time, for example, can be appealing to tenants who might be looking for space to feature brand activations, experiential customer engagements and unique events.
Besides filling space between new leases, Storefront's new model gives landlords the ability to do a "test" run with a new tenant. It also gives landlords a way to show off their space while being active in the form of pop-up stores or other short-term real estate.
Haouache was inspired for the idea for Storefront after a friend was looking for a short-term space for a retail business, seeing an opportunity that he saw similar to what AirBnB was doing in the travel sector. He quickly realized both owners and tenants were open to, and ready for new flexible alternatives. Over the past seven years, Haouache has expanded Storefront from a fledgling startup to a global company. This had included opening new regions (most recently Canada, South Korea, Hong Kong), with China and Singapore on the horizon. On the technical side, he works with his 60-plus persons firm's engineering teams while also leading new business development efforts worldwide. The company's revenue has surged by more than 500% over the past few years, and Haouache has the goal of Storefront becoming a $1 billion company, or "unicorn," by 2023. He currently has more than 10,000 listings in 30 cities.
Clients include major brands such as Nike, Hermes, L'Oreal, Macy's, Facebook, Google and Nissan, as well as a number of 'digital natives' who have made their first foray into the world of physical retail via Storefront. Haouache has also led the effort to partner with leading CRE companies, such as Ivanhoe Cambridge, the largest operator of upscale shopping malls in Canada. His work is to legitimize the pop-up phenomenon, which is forecast to be a $50 billion business. This led to the company recently winning the first-place award in the co-working/pop-up retail category for the 2019 Real Estate Tech Awards.
Storefront's marketing of available retail space is helping put life back into neighborhoods with high rates of retail vacancy. The company is also helping address vacancy issues in suburban malls, where large anchor stores have been disappearing.

BILL HAYDEN As CEO of CBRE | FacilitySource, Bill Hayden leads the company's data-driven approach to multi-site retail facilities management. Over the past 13 years, Hayden has helped grow Phoenix, AZ-based CBRE | FacilitySource to one of the industry's largest and most reliable data repositories designed to help clients save money and get the most value out of their facilities. The company's ability to provide business intelligence, transparency, flexibility and support is improving over time, as evidenced by it achieving strong double-digit percentage growth every year. The then-FacilitySource was acquired by CBRE in 2018, marking a new phase of growth.
Hayden is responsible for the overall management and strategic direction of the company. Under his direction, the company has evolved from what could have been a call center providing retail facilities software solutions into its current data-driven platform. His guidance of the development of a customizable CMMS software, called fmPilot, has led to a streamlined work order submission and reporting process resulting in clients achieving an average of 25% in cost savings. He helped create a one-of-a-kind customizable CMMS software, fmPilot, which helped facilitate work orders between the client, FacilitySource and service providers.
By 2018, CBRE had acquired FacilitySource and the organization has since landed a number of large corporate accounts and seen 50 percent revenue growth. Under Hayden's leadership, FacilitySource has climbed from 15 employees when he started to over 600 today. It currently serves 80 clients, oversees more than 120,000 stores, and has an average of over 4 million work orders processed annually.
Hayden works hard outside the firm as well, attending various industry events to speak about thought leadership in the facilities management sector. He is also a firm believer in giving back, which is why he strongly encourages his employees to volunteer at and donate to numerous charities. Because of Hayden's passion for supporting charities, CBRE | FacilitySource created a program in which employees champion causes. When the idea of a giving-back program was in the beginning stages, Hayden envisioned a program where its associates would not only support to the organization's charitable giving efforts, they would actually lead it. He also wanted this program to steer away from traditional Corporate Social Responsibility programs that are mainly focused on aligning social outreach activities with the company's values, as he wanted the program to align with CBRE | FacilitySource's employees' values.
The finished product of Hayden's vision, called FacilitySource Cares, yielded a platform that encourages employees to nominate, volunteer for, and donate to their favorite charities. The main categories of charities that FacilitySource Cares focuses on include: military support illness prevention; research and care for the sick or dying; homelessness and hunger; at-risk youth and families; animal rights and shelters; and conservation and environmental protection.

ANNETTE HEALEY As an EVP in CBRE's New York Tri-State Retail group, Annette Healey works exclusively with retailers looking to manage their brands across North America. Healey's success as a tenant-rep broker can be attributed largely to her not only being responsive to her client's needs, but also to her consistently taking the time to do deep dives into a clients' business models. She often works as an extension of her clients' internal team, an indicator the high level of trust she has established with them. She has an ability to empathize with her clients and a sincere passion for their business. Healey recognizes that all transactions -big or small- are important. She also appreciates the significance of small transactions and how they can help a brand grow their footprint and its reach, not just the size of its flagship.
Healey has more than two decades of CRE experience, and currently she specializes in working with financial service tenants, including Fortune 100 and Fortune 500 firms, and high-end luxury retailers. As such, she is known colloquially as the "dollars and diamonds" broker.
In addition to helping clients find and lease space, Healey serves as a portfolio manager for many of her tenants. As part of this, she actively manages store portfolios across product categories in locations ranging from street-level stores to malls and lifestyle centers. Some of these portfolios can contain more than 100 properties. In addition to managing her own clients, Healey also manages a junior broker and a transaction manager on her team, serving as a mentor as they learn the industry and grow their own client roster.
She was recently named as CBRE's top retail producer for the Americas in 2018, closing an impressive 160 transactions for her clients across North America. Over the past decade, Healey was included in CBRE's top 20% of producers nationally. All the while, Healey has worked to create a strong work/life balance. She loves spending quality time with her family, including her just-married son and gives back by serving on the executive board of, and helping with fundraising for, the Community Fund of Bronxville, Eastchester and Tuckahoe in Southern Westchester. Healey is actively involved with the firm's Tri-State Women's Network, participating in various events, such as mentoring younger females at the company. She is also a member of the Real Estate Board of New York's Retail Committee. Healey was formerly involved as an officer with the Brick Church in Manhattan, where she played an instrumental role in fundraising for the parish.

STEVEN H. LEVIN A 40-year veteran, Steven Levin specializes in revitalizing aging malls. He has shown an ability to transform them from tenant-losing tired centers into revitalized retail community "hubs" with retail at their core. With the properties he reinvents, Levin aims to create places where people can not only shop, but enjoy a variety of entertainment and dining options. In the late 1990s, he founded Centennial.
Over the years, he's worked to inject creativity and innovation into his work. For example, he and his team are currently transforming a traditional food court into a foodie emporium that evokes the feeling of a Singapore Night Market with related restaurants, food makers, artists and retailers. Levin also is not afraid to experiment with technology by introducing augmented reality and virtual reality into the shopping center environment. For example, Centennial created an augmented reality program that earned the company a Maxi Silver Mark Award in Emerging Technology Excellence. The program is a free mobile app that allows shoppers to bring the mall's animated, virtual holiday characters to life and interact with them in 2D and 3D formats.
Another project involves anchoring the redevelopment plans for MainPlace Mall, an 80,000-square-foot children's entertainment attraction. At Fox Valley Mall in Aurora, IL, Centennial replaced 50,000 square feet of underperforming and vacant retail end-zone space with a two-story Round 1 Bowling and entertainment venue. This move also allowed the center to relocate three key tenants to more highly trafficked spaces, improving their visibility and thus, sales.
As the founder and CEO of Centennial, Levin defines the company's strategy, leads acquisitions and investor relations, and identifies growth opportunities. His genuine passion for the transformation process is evidenced in his work. Over the years, Levin believes he has evolved from a shopping center operator and developer to more of an urban planner. Centennial's properties are morphing from dated shopping centers to vibrant mixed-use properties that include hotels, residences, museum and art spaces, restaurants, entertainment, offices and co-working spaces. Also, Levin's not afraid to take risks with new concepts from high-end consignment apparel to ice rinks and vertical gardens.
At the end of 2015, Centennial, in partnership with USAA Real Estate Company and Montgomery Street Partners, closed on a $1.1 billion acquisition of five regional malls from Westfield Corporation. Today, five of Centennial's seven shopping center properties are slated to undergo a total of $1 billion in transformational redevelopments over the next three to five years. Centennial's portfolio currently includes 7.3 million square feet of retail real estate assets serving 42 million annual visitors. The firm has created an initiative focused on sustainability, efficiency and the environment. Its Centennial Cares program is focused on giving back to the communities in which the company works. Outside of Centennial, Levin is also a past board member of Ability Connection, a nonprofit serving individuals with disabilities and special needs throughout Texas a longtime supporter of the Gladney Center for Adoption; and an ASPCA Guardian.

TERRY MONTESI Since founding Trademark Property Co. in 1992, Terry Montesi has worked on, in various capacities, more than $3.4 billion and 14.6 million square feet of community-focused retail and mixed-use properties across the country. Over the years, Trademark has built up a track record as a value-add operator and trusted institutional advisor operating under the premise that retail properties must constantly evolve to maintain their relevance.
Montesi's support of the core tenets of Conscious Capitalism led him to create Trademark's own conscious development model, the Conscious Place, in an effort to set the tone for a continued focus on innovative and experiential retail and mixed-use places. The company's first center of this model, Waterside in Fort Worth, Texas, opened in 2016. In addition to retail and residential space, Waterside features community spaces including a pavilion with shaded outdoor seating under hundred-year-old trees, a community promotion shed, Wi-Fi, educational opportunities, public art using recycled photographs and amusement ride equipment. At a macro level, the Conscious Place concept means Trademark aims to develop projects that become the heart and soul of the community by creating meaningful community spaces. This includes integrating public art programs through mixed-use projects, a joint venture with a major museum, and working with community members' feedback to incorporate local culture and history. At Victory Park, a walkable urban mixed-use neighborhood near downtown Dallas, Trademark included a series of vibrant, geometric murals by a local artist in the project's parking garage.
Recently, Montesi created a series called "Thought Leadership," consisting of in-depth interviews with retail industry leaders such as Walter Robb, Co-CEO of Whole Foods Market and economist Dr. Peter Linneman. Montesi is a member of the North Texas Commercial Association of Realtors Hall of Fame, the World Presidents' Organization, and the Urban Land Institute. As part of his work to give back to the retail industry, he sits on the International Council of Shopping Center Board of Trustees and on the executive board for the Center for Real Estate at Texas Christian University.
Montesi, along with his wife Allison, established the Trademark Make a Difference Foundation in 2014. In 2017, Trademark corporate and properties raised a total of $5.3M in charitable dollars. Trademark's properties raise funds throughout the year at events with charity partners, and employees are also given several ways to contribute individually, including through Trademark's annual two-week Make a Difference Foundation Employee Fundraiser.
The company's employee volunteer program provides paid time to give back. Each year some of those hours are spent building a house with Habitat for Humanity, the 19th of which was built in 2018. Trademark's 2016 charitable recipients included the American Cancer Society, March of Dimes, Operation Kindness, North Texas Humane Society, Tarrant Area Food Bank, and United Way, among others.

JOHN ORR John Orr is the retail services director of Lee & Associates in Charleston, specializing in retail brokerage throughout the Carolinas, while also serving clients nationwide. Over his 30-year career, Orr has completed millions of square feet of retail transactions, including leases, acquisitions, dispositions and build-to-suit developments. His mission is to create value for clients through active acquisition and disposition of their commercial real estate assets and maximizing property values through strategic leasing. Orr's primary focus is on third-party, investment-grade retail brokerage agency, tenant representation strategies and site selection and development services. He also provides special asset management and disposition for courts and financial institutions, as well as individual developers and investors.
Orr's leadership style is that of collaborative "mentoring." His viewpoints and original content are published regularly in whitepapers, blogs, podcasts and other industry publications. Orr is also considered to be an early adopter of technologies and in 2013, was voted one of the Ten Most Influential Online Commercial Real Estate People for his use of social media. A big believer in the betterment of commercial real estate practitioners through education, Orr was elected to serve as president of the South Carolina CCIM chapter and is also involved in the organization nationally. He is also a member of the International Council of Shopping Centers and the Urban Land Institute. He has won numerous awards over the years, including for "Deal of the Year," "Top Producer," and "Power broker." Prior to his role at Lee & Associates, Orr served as vice president of Colliers International's retail services group.
Outside of the office, Orr is active in his church, likes to fish and is a part-time not-so-professional frenetic banjo picker, even participating in bluegrass festivals.

BRAD SANDERS As founder and top executive of CBRE's project management division Brad Sanders works with a broad array of professions, retailers, retail center owners and digitally native brands. In this role, Sanders leads CBRE's retail project management business in the Americas, guiding the design, buildout and renovation of stores for clients out of the firm's Cleveland office. The division has three client segments: developers & owners; retailers & occupiers and food & beverage. In his role as senior managing director, Sanders leads a decentralized team of retail design and construction professionals across the US and Canada. He also works with a team of creative, subject-matter experts to develop multi-service solutions including construction management, construction design, architecture and renovation. Sander's architectural training has led to him working on compelling shopping centers and retail concepts across the globe. He and his team have advised clients from all facets of retail, including luxury, lifestyle, food & beverage and discount retail. Much of Sander's current practice is focused on major capital expenditure projects to support clients' efforts to rebrand and revise as they establish their omnichannel operations, such as expanding from brick-and-mortar into online or vice versa. He also plays a role in ushering digitally native brands into the brick-and-mortar environment by helping those brands open their first physical stores and then expand nationally.
In 2016, Sanders led the merger of his company, Skye Group, into CBRE in 2016, establishing it as the retail project management arm of the company. Since the merger, he has driven a fivefold increase in his division's transaction volume. That has included generating new business with a wide array of clients, including discount retailers, restaurants and digitally native brands.
Sander had founded Skye Group in 2000 and since that time, has successfully managed the retail development process for over 300 projects throughout North America. His clients have included major retail developers such as the Simon Property Group, The Howard Hughes Group, and Westfield. Under Sanders' guidance, his team of over 70 project managers and tenant coordinators opened over 800 new stores annually in mall, lifestyle, outlet, mixed-use, power center, campus, airport, and urban high-rise projects nationwide.
Sanders currently serves on the advisory board of the Retail Contractors Association. He has also served on the board, and as an executive committee member, of the Bellefaire JCB Children's Agency for the past 15 years. Sanders also is a past member of the Entrepreneurs' Organization, a member of Vistage, a past member of the International Council of Shopping Centers' Centerbuild Committee, and a mentor in CBRE's internal mentorship program.

LEE SCHAFFLER As executive director of JPMorgan Asset Management in New York City, Lee Schaffler oversees all types of commercial real estate investments on behalf of institutional investors. He has a particular focus on, and passion for, the retail sector. In his role, Schaffler is responsible for overseeing leasing and development progress as well as conducting hold-sell analyses, acquisitions, dispositions, and recapitalizations. He creates and implements investment strategy and direction, taking cues from the capital markets, supply and demand drivers, in-depth local market knowledge and partner relationships. His deals involve a variety of properties ranging from neighborhood strip centers to urban high street shopping destinations to large super-regional malls.
Previously, Schaffler was an associate portfolio manager with responsibility for investing the real estate allocation of a large US corporate pension fund client. Before he began working in the real estate industry, Schaffler served in JP Morgan Asset Management's Global Tactical Asset Allocation Group. In addition to his current role, he is also an adjunct professor at Columbia University, teaching a course on retail real estate and development. Mentoring young talent in general is something that Schaffler prioritizes. He believes in lifelong learning and contributes to industry research efforts and publications. During his 15 years in the industry, Schafller has participated in, and moderated industry panels on topics including automation and technology, grocery delivery and logistics, retail store design, and the outlook for capital markets.
A few years ago, Schaffler co-founded and chaired an important annual event in the retail real estate industry called the Nexus conferences, which has evolved into a forum for thought leaders to come together and discuss the tremendous changes occurring in the retail space. He is a past recipient of the International Council of Shopping Centers' 4 Under 40 award and was awarded the HEAA Young Alumni Achievement award from Cornell University. Over the years, Schaffler earned the finance industry designation of CFA charter holder as well as the LEED GA designation from the US Green Building Council, which acknowledge real estate professionals who recognize the importance of sustainability practices and principles. He's also a member of various leading industry organizations including the International Council of Shopping Centers, Urban Land Institute, the CFA Institute and NY Society of Securities Analysts. Outside of the work, Schaffler is a triathlete and marathoner, and has completed numerous endurance races to raise money for various charities. He is also very active in charitable organizations, sitting on the board of Trustees of Cornell Hillel, the Human Ecology Alumni Board, and other smaller community groups. Schaffler also was a member of a Young Philanthropists Committee giving circle, charged with researching charitable organizations and dispensing a charitable grant.

JOYCE STORM Over the course of her career, Joyce Storm has completed over 35 million square feet of retail real estate development projects. As owner of Storm Partners, a New York City-based investment and development firm, she's known for dynamic and focused industry insights, and her ability to provide insight on the latest retail/entertainment, development opportunities trends, brands and disruptors.
Early in her career, Storm charted a course in the development of trophy super regional malls from coast to coast. In the 1980s and 1990s, when there were far fewer women working in real estate development than today, Storm found herself as the only female executive leading that product type, working on million square feet, multi-level projects.
She recognized that given over 75% of all retail purchases are made by women, her industry was dominated by men. It was her belief that women would be more reflective of those who should be in the executive suites and board rooms of retail real estate corporations. With that mission in mind, Storm has for years been vocal to champion women in real estate. She has lectured at The Wharton School of Business and Fisher Center for Real Estate & Urban Economics at the University of California Berkeley in an effort to mentor a new generation of women leaders in the industry.
Prior to starting her own firm, Storm previously served as a senior executive at New England Development, the Taubaum Co., Sony Retail Entertainment and at Wheelock Street Capital, where she focused on guiding the private company's retail real estate investments. Over the decades, she's hired and mentored many qualified women as a force for change.
She ultimately founded Storm Partners to be able to own and develop retail projects. She also serves as a retail acquisition and development advisor to hedge funds, private equity, retailers, financial institutions and developers lacking retail expertise. Under the umbrella of Storm Partners, she conceived of the idea for Skyview Center in Queens to become an outlet center for Onex Real Estate Partners. It ultimately sold for $400 million to Blackstone Group. Other clients include Credit Suisse, Starwood Capital, Avalon Bay, the New England Patriots, and MetLife, among others.
One of her current areas of focus is developing in Hispanic communities. Storm is buying, repositioning and looking to develop more grocery-anchored shopping centers in Latino communities across Texas and Southern California.
Outside of work, she is board member of Building for the Arts NY – Theatre Row (42nd Street Development Corporation), an off-Broadway organization spanning a multi-theater complex, concentrating on offering affordable performance spaces for groups engaged in creating innovative plays for a diverse audience. Storm also serves on the board of Music and the Brain, a neuroscience-based program that brings music literacy curriculum and classroom keyboard instruction to schools with underserved students.

JAIME STURGIS Native Realty Founder and CEO Jaime Sturgis has a holistic approach to working in retail real estate. Rather than looking at individual retail listings and transactions in a vacuum, Sturgis looks at the big picture when analyzing the urban neighborhoods in the areas surrounding his base of Fort Lauderdale, Fla. He prides himself on identifying South Florida's urban neighborhoods with untapped potential and then works to generate leasing and investment sales activity in those emerging markets. Previously, Sturgis spent seven years running the Broward County sales and leasing operation for the commercial real estate firm Metro 1 before deciding to branch out on his own and start Native Realty. He operates his firm with a proactive mindset that brokers must hit the streets hard and hunt for the tenants and buyers they need for their clients.
Sturgis is perhaps best known for his role in curating Fort Lauderdale's trendy Flagler Village neighborhood with an exciting mix of retail, restaurants, bars and entertainment venues – completing 500,000 square feet in transactions in that community over the last three years. Within Flagler Village, Sturgis reinvented an old warehouse building and turned it into The Hive a 15,000-square-foot (now fully-leased) complex with a mix of creative retail, office and restaurant/bar tenants targeted at millennials and Gen Xers. He also created the first micro retail and office development in Flagler Village. Also within the development, Sturgis led the conversion of a group of old warehouse buildings, originally built in the 1950s, into an 18,000-square-foot retail project. Sturgis successfully leased up the complex to a diverse roster of tenants, including Invasive Species Brewing, nonprofit ARC Broward, a boutique training center, and neighborhood coffee shop and roaster Wells Coffee.
Sturgis' efforts re-inventing The Hive and Flagler Uptown culminated in January 2019, when he successfully brokered the milestone sales of both properties to a major Miami investor who had been active in Miami's urban core neighborhoods of Wynwood and the Design District. Each site sold for $6.625 million, for a total sale price of $13.25 million. The transactions set Flagler Village records on both a price per building square foot and land square foot basis.
Sturgis is often invited to speak publicly at industry and business events and frequently interviewed by media outlets about his transactions and broader market and industry trends. He's won many awards, is a member of the International Council of Shopping Centers and Urban Land Institute. Sturgis prides himself on having a diverse team, and his firm has seen its revenue surge from $5.8 million in 2017 to $28.9 million in 2018. And with 2019 beginning with the aforementioned record-breaking sales of The Hive and Flagler Uptown properties, the firm is on track to easily surpass last year's numbers.

Cedar Realty Trust Cedar Realty Trust is a real estate investment trust focused on ownership, operation and redevelopment of grocery-anchored shopping centers in high-density urban markets from Washington, D.C. to Boston. If recognizes the retail landscape is constantly evolving. In an effort to balance the demands of investors and the communities in which a developer or owner operates, Cedar Realty has launched an investment strategy designed to enhance underserved urban communities while driving returns for investors.

One example lies in the efforts of President and CEO Bruce Schanzer and Robin Zeigler, the firm's executive vice president and COO, to lead the large-scale redevelopment of several high-profile sites in underprivileged neighborhoods in Philadelphia and Washington D.C. They are working under the premise that the proliferation of e-commerce and other economic conditions are challenging the traditional retail real estate model. As such, the firm has streamlined its traditional retail portfolio and set its sights on more impactful opportunities in densely populated urban locales. The strategy stemmed from the company's recognition of a nationwide issue: the lack of access to fresh foods, particularly in low-income neighborhoods, known as food deserts.
In each of its redevelopment initiatives, the Cedar team collaborates closely with key leaders and community members to gain a direct perspective of the needs of the specific neighborhood. In most cases, CDR has noticed the solutions that meet the needs of everyday people are also the ones that make the best financial sense for its own stakeholders.
CDR's approach has always been "people-first" and its efforts to address food deserts are a prime example. For every community where it redevelops, CDR takes the neighborhood's needs, wants and challenges into account before the project begins, focusing on solutions to a lack of access. The criteria for a Cedar project goes beyond a pro forma or spreadsheet; it's a comprehensive assessment of how the company can make a genuine and positive human impact, and how, through its execution, it can provide long-term value to its investors.



Several CDR executives are members of the International Council of Shopping Centers. The firm's values are rooted in giving back to the communities in which they invest and as part of this promise, the company has hosted and sponsored a variety of neighborhood events that directly benefit residents and the community at large.

HUSCH BLACKWELL'S RETAIL PRACTICE GROUP In 2012 Husch Blackwell embraced an industry-first reorganization of its law firm, transitioning from a traditional law firm structure that highlighted legal practice areas to one that was organized around the industries it serves. As part of that effort, the firm brought together the disparate practices and lawyers serving retail clients into a more formalized group within the firm. In 2017, this ultimately led to the formal creation of its Retail Institute.
Husch Blackwell's retail practice group is an aggregation of lawyers from around the firm who have significant retail clients. Its work spans virtually all areas of legal and business concern, and the group advises clients that span the entire range of the industry, from small, single-store retailers to one of the world's largest retailers.
Husch Blackwell's Retail Institute was created with the belief that in-depth industry knowledge creates value, and knowledge is created through an open exchange of ideas, innovations and experiences. On the more operational side of the business, the firm has lawyers who focus on the full range of legal challenges that retailers face. For example, its team has veteran supply chain specialists who assist clients with a variety of issues related to logistics and trade. It also has franchise lawyers who counsel both franchisors and franchisees as well as labor and employment lawyers who provide both counseling and litigation for retail clients. On the financial side of the business, the firm's corporate lawyers are capable of advising on transactions large and small ranging from banking and finance transactions to capital markets and M&A. It also has experienced insolvency lawyers.
One of the firm's greatest accomplishments involves the resurrection and redevelopment of what was one of the largest shopping malls in the U.S. that had fallen on hard times, the Northwest Plaza Shopping Center in Missouri. Tenant departures and other market changes created an opening for redevelopment of the 125-acre property. Husch Blackwell's team negotiated the acquisition of the vacant mall, as well as leasing and sale transactions. It also assisted its client in arranging financing for the $106 million, multiphase project and in securing significant federal, state and local incentives.


KENNEDY WILSON'S DOWNTOWN LOS ANGELES RETAIL BROKERAGE TEAM Lee Shapiro and Justin Weiss have been partners in Kennedy Wilson's brokerage division since 2013, specializing in the leasing and sale of retail property in the Downtown Los Angeles (DTLA). Over the last six years, their work bringing in new restaurants, retail offerings and services has been instrumental in shaping the area. Their combined expertise—with Weiss' background in economic development for the Downtown Center Business Improvement District (DCBID), and Shapiro's 30 years of commercial real estate success in emerging L.A. markets—has made the duo a formidable team.
In their roles, Shapiro and Weiss represent institutional and private capital clients in the leasing and sale of retail, mixed-use, adaptive reuse, and creative office properties. They are responsible for providing marketing and property positioning strategies, market intelligence and research, conducting submarket and property tours, and advisory services related to contract negotiations and transaction management.
In a neighborhood that historically served daytime office workers with little retail to speak of, Shapiro and Weiss have had a significant influence on the commercial real estate community's perception of DTLA and its potential. They have educated prospective investors and tenants unfamiliar with the market on the changing demographics of DTLA while communicating developers' visions for the future. Their strong belief in the market's potential, along with an understanding of the economics required for both property owners and tenants to operate successfully, has resulted in over 40 successful transactions in the area since the pair formed their partnership. In the past three years alone, Shapiro and Weiss have transacted over 252,000 SF of commercial space with operators including Chipotle and Verizon Wireless. Clients include Berkshire Group, Essex Property Trust, Lennar, and The Carlyle Group, among many others.
As part of Kennedy Wilson's investment sales team, Weiss and Shapiro have closed deals such as Planet Fitness signing a 28,300 square foot lease in the burgeoning Broadway corridor. As one of the largest retail leases in the area at the time, the tenant brought a much-needed amenity to that corridor. Also at a time when few options for pet owners were available downtown, the pair helped pet supplier and service provider Healthy Spot to open its South Park location on Olympic Blvd.
THE MALING BARNES TEAM | AVISON YOUNG

Brothers Christopher and David Maling have worked together since 1997. Over the years they have established themselves as retail investment sales experts. They work as trusted advisers to their clients, catering specifically to each client's individual goals and objectives, and identifying unique ways to address them. They aim to create a data-driven and market-driven approach that includes a hands-on marketing and property disposition process that they believe is not commonplace in the industry.
Within the retail sector, owners (both private and institutional clients) seek Chris and David's perspective on trends, market conditions and valuations to help make better business decisions within their respective portfolios. They are consistently quoted as thought leaders in the media, participate as panelists at conferences and are always ready to provide advice for young and aspiring "new gen" advisors.
The pair joined Avison Young in January of 2019 and serve as a principals in the firm's downtown Los Angeles office. As specialists in retail property brokerage, they have closed about $3 billion in sales throughout Southern California and across the nation. They have extensive experience with 1031 tax-deferred exchanges, receiverships, foreclosures and Chapter 7 and Chapter 11 bankruptcies.
Prior to joining Avison Young, they were top producing brokers at Colliers International. They both ranked among Colliers' Top 10 Producers in the greater Los Angeles region in 2012, 2013, 2014 and 2017, and both were named Colliers No. 1 Investment Specialist in 2012. Previously, they also worked at Marcus & Millichap, earning several awards during their time there as well.
A recent example of the specialized attention they give to their clients lies with one who was frustrated with his current representation over the marketing of a large shopping center in Las Vegas. The other broker was trying to push the seller to accept an offer in a range that was lower than what was comfortable to him. Once Chris and David analyzed the property and understood the situation, they formulated a strategy to lease up the property with minimal cost and the net difference on the sale 18 months later was $15million more than the client was originally urged to accept.
Outside of work, Chris has been active in local community organizations and supports charities that benefit underprivileged children throughout Los Angeles County. He works with Wayfinder Family Services, which helps empower children, youth and adults to reach their greatest potential. He is also the president and trustee for the San Marino Schools Foundation, which raises over $2.5million per year to help fund teacher positions and reduce class sizes as well as fund programs for Wellness at the high school level.


Marcus & Millichap Marcus & Millichap's Net Leased Properties Group (NLPG) and its National Retail Group (NRG) are major influences in the retail commercial property sector. In 2018 alone, the NLPG, for example, closed 2,598 transactions valued at $6.7 billion.
The NRG is comprised of more than 430 retail investment specialists and provides investment, advisory and transaction services for all types of retail real estate, including single-tenant net leased properties, ground-leased properties, sale-leaseback structured finance and open-air shopping centers of all sizes.


The NLPG, for its part, specializes in providing advisory and transaction services for all types of single-tenant properties. As the industry's leading group specializing in single-tenant properties, its investment professionals possess an unrivaled level of expertise and market knowledge.
Leading both divisions is Scott M. Holmes, who joined Marcus & Millichap as senior vice president and national director of retail in 2018. With more than 25 years of experience on the client side of the commercial real estate investment business, Holmes has closed more than $6 billion in retail, multifamily, office and industrial transactions during his career.


Philip Levy is a senior managing director investments and senior director of the NRG. Levy has closed more than 500 transactions totaling more than $1.5 billion over the past 15 years. His primary focus is to provide his clients the most accurate and up-to-date information in the market through a collaborative strategy designed to deliver results and an unparalleled commitment to execute.
Marcus & Millichap's NLPG executives have received several accomplishments during the last three years:
Glen Kunofsky has completed more than $1.825 billion in single-tenant net lease sales, with 432 transactions across 30 states in 2018. Over the past three years, Kunofsky has advised on and completed the two largest retail sale-leasebacks to occur in the space, along with some of the largest industrial sale-leasebacks in that time frame. He completed over $1 billion in franchisee and regional operator sale-leasebacks across 23 different states. Kunofsky also represented over $1.2 billion in exclusive exchange buyer proceeds.
Over the course of a relatively young 15-year career, Alvin Mansour and his brother, Kevin, have sold more than $5 billion in commercial real estate investment properties with a specific focus on net-leased properties. In 2018 alone, the Mansour Group of Marcus & Millichap completed 189 transactions valued at $485 million.
As experts in their field, the Mark Ruble and Jamie Medress team provide their clients with unparalleled expertise, access and service in investment real estate brokerage. During their careers at Marcus & Millichap, Jamie and Mark have closed more than 1,190 transactions totaling more than $3.5 billion in transaction volume across 46 states. In 2018 alone, they closed 170 transactions totaling more than $528 million in transaction volume.
The firm's Institutional Property Advisors (IPA) retail division offers strategic services including acquisition sourcing, real estate portfolio and property analyses in addition to market research, capital market transactions services and property sales. IPA's retail advisory services professionals have decades of experience in every retail format across the United States, from open-air neighborhood strip centers to larger, big-box community centers to enclosed regional malls.




IPA's top retail division team is comprised of Erin Patton, Scott Wiles and Craig Fuller, executive directors, investments. Patton is based in the firm's Columbus office and Wiles and Fuller are based in the Cleveland office. Patton, Wiles and Fuller have closed more than 485 transactions totaling 24 million square feet and more than $1.9 billion in retail property sales.
PHILLIPS EDISON & CO.


Founded in 1991, Phillips Edison & Co. is an internally-managed real estate investment trust and one of the nation's largest owners and operators of grocery-anchored shopping centers. This singular focus has resulted in a diversified national footprint of 340 well-occupied neighborhood shopping centers featuring a mix of national and regional retailers selling necessity-based goods and services in fundamentally strong markets throughout the United States. Led by a veteran management team, PECO's operating platform provides retail services including acquisition, redevelopment, leasing and management of grocery-anchored retail centers.


It has a nearly 30-year history of successfully owning and operating shopping centers through multiple real estate and economic cycles. The company's strong retailer relationships, deep local market knowledge, use of technology and data to inform its investment decisions, and its commitment to populating its centers with brands that resonate with their communities has fueled its growth and allowed it to deliver attractive risk-adjusted returns to investors.
2018 in particular was marked by transformative growth and landmark transactions for PECO. Most notably, the company executed a 100 percent stock-for-stock merger with one of its non-traded real estate investment trusts – Phillips Edison Grocery Center REIT II – to create a $6 billion internally managed REIT.
Then in May 2018, the company announced the initial public offering of Phillips Edison Grocery Center REIT III (PECO III), the third of its series of non-traded real estate investment trusts. Consistent with the first two REITs in the series, PECO III primarily invests in, and will continue to seek, well-located, well-occupied grocery-anchored neighborhood and community shopping centers leased to a mix of national and regional creditworthy tenants.
Most recently, PECO entered into an agreement with Northwestern Mutual, a leading institutional real estate investor, to create two joint venture partnerships: Grocery Center Retail Partners I (GRP I) and Grocery Center Retail Partners II (GRP II). Together, the two partnerships, which total $414.5 million in asset value and comprise 20 high-quality grocery-anchored shopping centers, represented the largest shopping center recapitalization of 2018.
PECO also is a frequent award winner, receiving 22 awards in 2018 alone.
THE RETAIL CONNECTION
Steven Lieberman is a visionary pioneer of retail data mining and tenant representation who transformed how landlords and tenants work together and built the top retail real estate brokerage and development enterprise in the southwest. Early in his career, he developed models and systems to capture and deliver information much more effectively. He also became laser focused on representing every retailer he could, and on developing direct relationships with the leading property owners in the market, becoming an early pioneer of retail tenant representation. The strategy became the nucleus of his business going forward. His tenant rep career and ultimately, The Retail Connection, evolved out of this focus. The company's investment services platform, Connected Investments Services, extends the reach of its clients' expansion programs.


In 2018, Lieberman put together over 650,000 square feet of transactions for his clients for over $350 million in consideration, including a dozen for Bed Bath & Beyond, Inc. Lieberman's production combined with the rest of his TRC team, led to the company's exceeding more than a billion dollars in total consideration during the year. Overall, TRC represents more than 300 retail clients, more than 30 million square feet of retail projects, and is responsible for approximately a billion dollars in annual transactions. Focused exclusively on tenant-driven collaborations, TRC|CIS-led joint ventures have acquired, redeveloped and developed over five million square feet of shopping centers to date.
The uniqueness of Alan Shor's career in the retail and real estate industries is what has helped him in building talented teams, change minds and chart new business/investment opportunities. His work at the law firm of Troutman Sanders, where he was the managing partner of the firm's Washington, D.C. office, exposed him to two great entrepreneurs: Ted Turner (founder of Turner Broadcasting System) and S. Truett Cathy (founder of Chick-fil-A), which formed his entrepreneurial foundation. With this as his base, he accepted a position with Zale Corporation, a national retailer emerging from bankruptcy in 1994, as part of the senior executive turnaround team.
Over the next ten years, he rose to the position of president and board member, helping lead the company's growth to 2300 stores and $2.3 billion in revenue. In 2003, Shor teamed up with Steve Lieberman to start The Retail Connection, guiding the planning, launch and growth of a startup business into becoming one of the largest retail brokerage, advisory and investment firms in the Southwest United States. TRC has worked to be a disrupter in the retail real estate space, using open collaboration, data-driven research and deep retail relationships to create successful engagements and investments. From the beginning, TRC has insisted on open communication in order to maximize data flow.
Both Lieberman and Shor are active in numerous community, charitable and professional organizations. They have received multiple accolades over the years, both individually and as part of The Retail Connection.