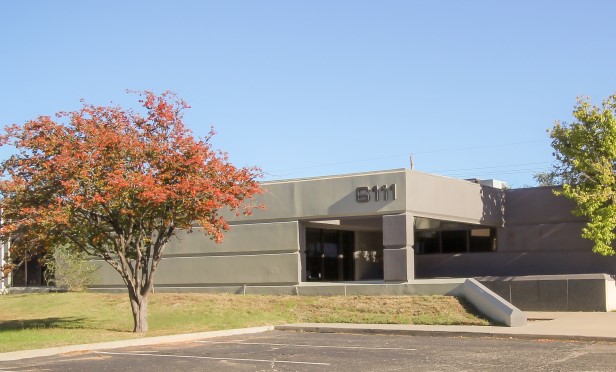 AMARILLO, TX—With an aging Baby Boomer population, healthcare continues to dominate, especially in Texas. And, centrally positioned to attract patients from Albuquerque, Oklahoma City and Dallas, Amarillo, the largest city in the Texas Panhandle, is home to healthcare systems providing more than 80 health-related areas of expertise and 100 surgical specialties.
In its first foray into healthcare, the Richland Companies acquired Lone Star Heart Center located at 6111 West Amarillo Blvd. The center is fully leased to Dr. Suresh B. Neelagaru.
"Medical office is really having an impact on commercial real estate right now. You could say medical office is having a moment, but it's more than that, it's the future and it's playing a key role in commercial real estate investing," said Edna Meyer-Nelson, president and CEO of the Richland Companies. "Just like every other industry, healthcare is evolving with consumer demand and so is commercial real estate including Richland. We've always tried to stay ahead of the trends, but this is more than a cycle; it's our new normal. In today's hectic times, everyone wants convenient, patient-centric, quality healthcare and this is an opportunity for Richland to jump in and help provide this service. We feel like it's a good fit for us in a sought-after location with high visibility offering patients quick access to a wide variety of medical services, including the VA Health Care System."
The 4,830-square-foot medical office building sits on .83 acres, offering patients access to Interstate 40 as well as multiple medical facilities and a large selection of lodging options. The property is strategically situated across from the Harrington Regional Medical Campus, the second largest employer in Amarillo, comprised of a hub of more than 30 complexes, including two hospitals with close proximity to three surgical centers specializing in cardiology.
"Medical is key in real estate, because people are living longer and need facilities that are in closer vicinity to their homes," Meyer-Nelson tells GlobeSt.com. "Any type of medical center with close proximity to major hospitals, surgical and recovery outposts, rehabilitation and physical therapy options is key."
Lone Star Heart Center is also Richland's first foray into the Amarillo market, marking more than 2.5 million square feet of Richland owned and managed properties. Richland will assume management responsibilities of the property, as it does with its entire portfolio of 35 properties in five states throughout the Southwestern United States.
"We have always tried to be in the forefront of change and opportunities, and feel medical fits this criteria. This specific property, located where it is in the midst of a variety of different types of medical offerings was crucial to this purchase," Meyer-Nelson tells GlobeSt.com. "There are a number of medical services available within two miles and the VA Health Care System along with the Harrington Regional Medical Campus are two of the largest in a 600-mile radius."
The US life sciences industry and the real estate that it occupies have ridden a wave of momentum into this year that has positioned various industry hubs such as the emerging hotspots of Dallas for outsized growth, according to a report from CBRE. Numerous indicators point to expansion for the industry, including the 86% increase in venture-capital funding for US life sciences companies to $15.8 billion for the year ending in September 2018.
Additionally, life sciences lab space under construction in the industry's five largest US markets expanded by 101% last year to 6 million square feet. Dallas-Fort Worth was the seventh-fastest growing life sciences market in the country between 2014 and 2017, says CBRE.