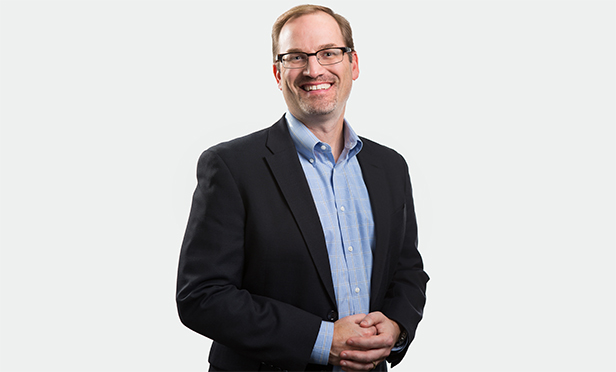 DOWNERS GROVE, IL—This year the dynamics and expectations for InvenTrust Properties changes. According to SVP of transactions Chris Covey, unlike the last couple of years, in 2019 the retail REIT plans on becoming a net acquirer. That is, with an asterisk.
"We do plan to ramp up in terms of volume from the $250 million we did last year," he tells GlobeSt.com. "I'm optimistic but really I'm only as good as the deals that come to market…and those off-market deals which we can uncover." So Covey hesitates to put a final target figure to this year's acquisition activity.
The goal, as it has been over the past few years, is grocery-anchored and necessity-based shopping centers, typically with some value-add opportunities built in, whether that's a simple re-tenanting or a more extensive redevelopment. Those decisions, he says, are being made in conversation with the REIT's recently named COO, Ivy Greaner.
"One of Ivy's main focuses is to find value within our portfolio and view different acquisitions with us to discuss the asset's potential," he explains. As a result, an appealing acquisition "might have some vacancy, but if after an internal discussion the redevelopment team sees potential value in the center, we will pursue it."
Otherwise, Covey is sticking to the knitting, which, as he describes it, revolves around the "three Gs: Grocery, geography and growth." The latter two, of course, are joined at the hip, since the REIT's targeted geography is in the so-called "Smile" states stretching from the Mid-Atlantic through Florida, Texas, Colorado and on to SoCal. These provide InvenTrust with its sweet spot of "growth in demographics and household income."
In terms of the first G, not just any grocer will do. "We're looking for the top one or two grocers in the specific submarkets where we're acquiring," he says, and InvenTrust is poised to bring them in as new tenants as necessary.
"We're acquiring what everybody likes," he says, "and everybody is chasing those deals. It takes a lot of local market knowledge to find them. We're using our entire internal resources–including our leasing team and property managers–to help find deals, both on- and off-market–in our target locations."
When a deal does present itself, the REIT will rely on what its executives term a "best in class" balance sheet for financing. "Number one, we're funding transactions through any dispositions we do," says Covey. "It's not matched funding, but it does give us cash flow to turn around and redeploy. And if need be, our strong balance sheet gives us 'dry powder' and flexibility to use when we need to. We have the ability to be a cash buyer, which for the assets we're looking at, tends to an advantage as we pursue different deals in the market. You need cash to move to the top of the list and win deals."
So what will the portfolio look like at the end of the year? "We hope to close on a couple of dispositions outside our target markets by the end of 2019, but in general our portfolio will look similar to what it is now, just a little larger in size. Grocery, the right geography and income growth from our centers will still be a focus for us, that has not changed."