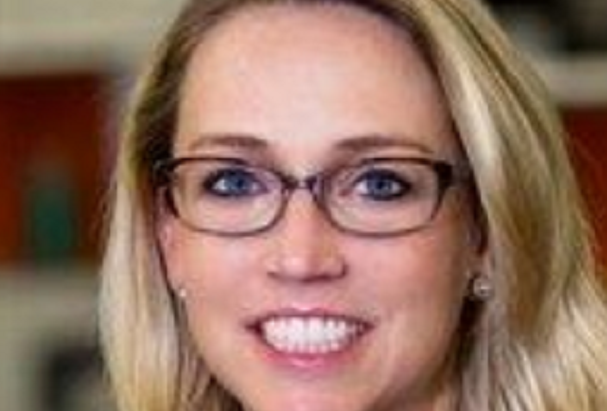 ---
➤➤ Join the GlobeSt.com Women of Influence 2019 conference July 10th and 11th in Broomfield, CO, which celebrates the women who drive the commercial real estate industry forward. The event will address the critical role of women in the CRE business. Click here to register and view the agenda.
---
As part of our ramp up to our inaugural Women of Influence event we are profiling the speakers at the conference. Today is Kristen Croxton's turn. Croxton joined Capital One Multifamily Finance in July 2011 and co-founded the company's Newport Beach, CA office, expanding the company's footprint into the western US. Last year alone, she originated more than $1.5 billion in loans.
With over 20 years of experience handling acquisitions and refinances on properties around the country, Croxton has worked on several loan programs including Freddie Mac, Fannie Mae, life companies, FHA, bridge loans, balance sheet, and CMBS executions. She has also worked with various loan structures including construction loans, fixed and floating rate debt, tax-exempt bonds, and credit facilities. Since 2005, she has originated in excess of $5 billion in multifamily loans.
"I took advantage of the opportunities that were presented to me plus put in a lot of hours, hard work and hustle," says Croxton.
Formerly a Vice President of Origination for Deutsche Bank Berkshire Mortgage (DBBM), Croxton and her team placed more than $3.5 billion of debt on multifamily and commercial assets nationwide primarily through Fannie Mae, Freddie Mac, CMBS and FHA programs. Croxton also served as a Freddie Mac Product Manager and Senior Underwriter for DBBM.
"DBBM had a program that was very helpful for women called "VP Women Rising." Since so many of us try to efficiently manage a work/life balance, the program offered third party coaches and a support system to try and figure it all out. It's always good when companies lend a supporting hand," says Croxton.
One of the intriguing aspects of her current role is trying to find the right products for the client and trying to find the clients that fits the best product mold such as Fannie Mae or Freddie Mac, Croxton tells GlobeSt.com.
A topic that is on Croxton's radar is rent control. "Rent control essentially becomes a great unknown. Owners are unable to consistently renovate the building and keep up with the market as the maximum rent is sometimes too low while costs continuously rise."
Croxton holds a Bachelor of Business Administration in Finance from James Madison University. As an active member of the commercial real estate community, she has held numerous leadership positions for the Orange County chapter of Commercial Real Estate Women.