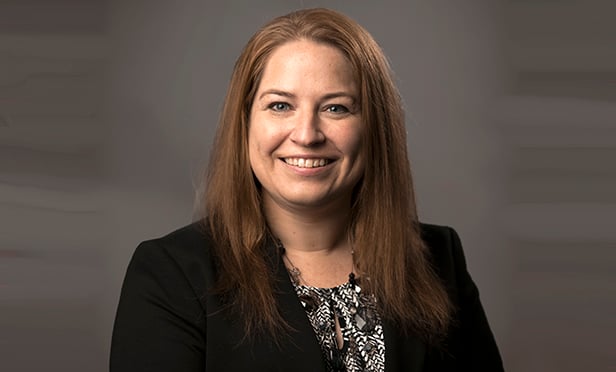 TULSA, OK—While 2018 left investors giddy, 2019's sluggish start has left some wondering if last year's numbers were the peak. That's the question that Lanie Beck, director of research and communications at Stan Johnson Company, takes a look at in this exclusive commentary for GlobeSt.com.
The views expressed here are the author's own.
Record-setting net lease transaction levels in the fourth quarter pushed annual totals past historical highs set in 2015, allowing the single-tenant market to post more than $68.1 billion in sales. This new high-water mark was achieved by incredibly strong activity in the industrial sector, at more than $31.5 billion in sales. An average year of office sales added another $22.8 billion, while retail contributed just under $14.0 billion, falling short of annual totals seen in recent years.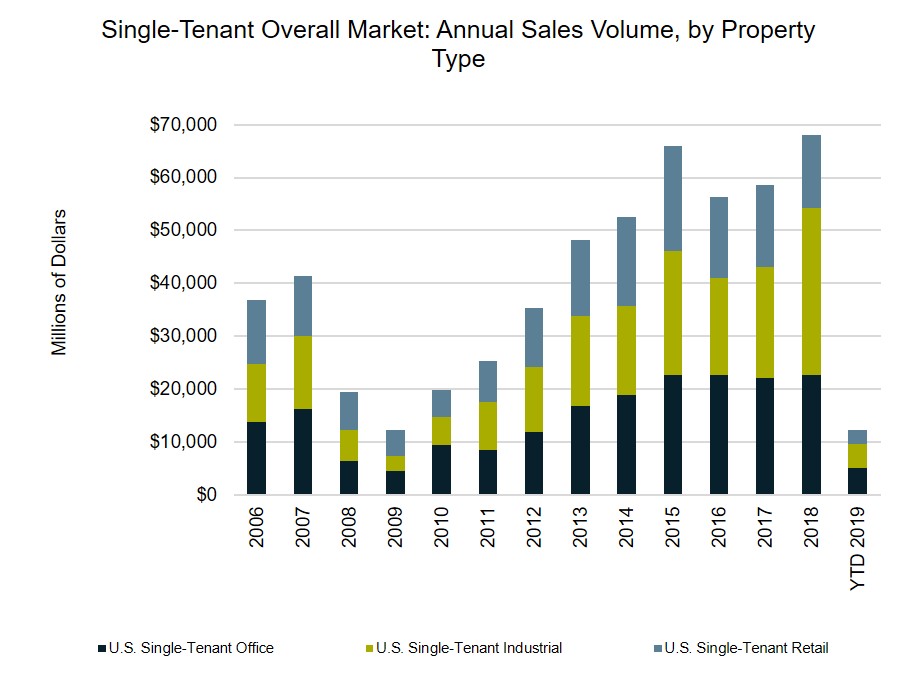 In first quarter 2019, however, the market saw sales volume decline significantly. The industrial sector reported its lowest quarter of sales activity in six quarters at $4.5 billion, while the retail sector reported its slowest period in six years, with less than $2.5 billion. The office sector, on the other hand, returned to healthy yet reasonable levels seen prior to late last year, finishing the quarter at $5.2 billion.
Is first quarter's drop-off a sign of a struggling market? Not necessarily. First quarter's $12.2 billion in total net lease sales is just shy of where we started 2018, and it's not uncommon for first quarter to be one of, if not the slowest periods of the year. Investors often make a strong push to place dollars or finish exchange transactions before the year ends, and then use the winter months to reset objectives and plan investment strategies for the remainder of the year.
First quarter is also a time when sellers may decide to bring their offerings to market and with a flood of new supply, it can be an overwhelming and lengthy process for buyers to wade through the inventory, resulting in stronger sales activity later in the year. To illustrate, the market saw reduced levels of new single-tenant listings come online in both November and December as last year wrapped up. But a huge uptick in new offerings were reported in January with nearly 1,100 listings hitting the market – and that momentum continued for the remainder of the quarter. As we approach the spring and summer months, it's likely those levels will even out as we've seen happen in previous years, but with more than 3,100 new listings coming to market in first quarter alone, buyers have their work cut out for them.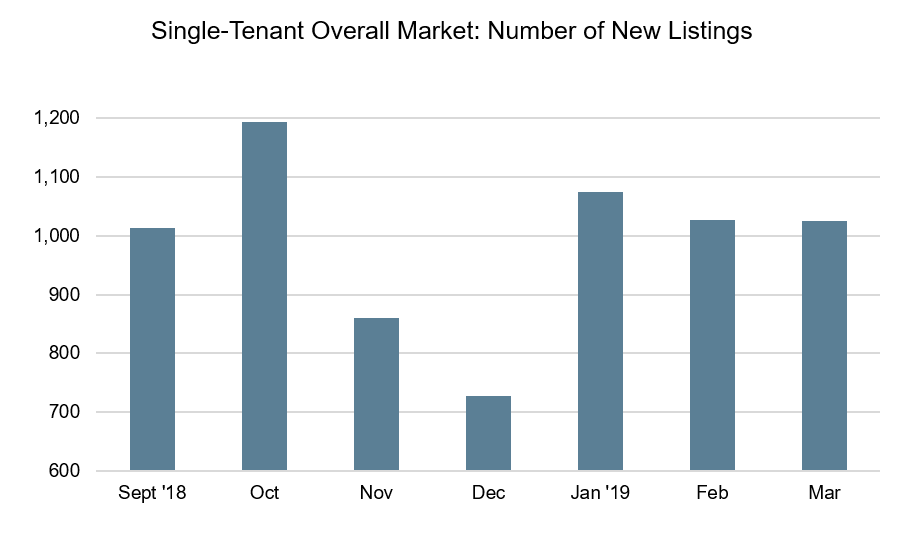 Thankfully the net lease market continues to benefit from a healthy economic environment. Unemployment is down, GDP is up, and construction spending is at an all-time high. Despite the continued uncertainty across portions of the retail sector, an estimated 4.3 million square feet of new single-tenant retail is expected to deliver in 2019, and a good portion of that new inventory will be offered for sale. Couple the always-strong demand for newly constructed retail with existing momentum from the office and industrial sectors, and 2019 is positioned to be a strong year even if we don't see a repeat of 2018's unprecedented totals. If interest rates remain low, it's possible we could find ourselves with another feeding-frenzy in late 2019 or early 2020.