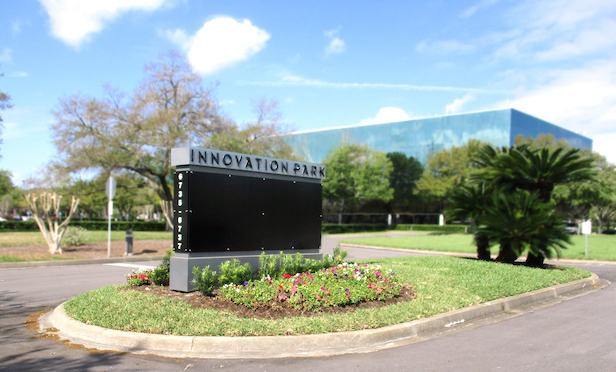 JACKSONVILLE, FL—While the office market gave back some of its gains from the fourth quarter, the Jacksonville office market is as healthy as it has been since the late 1990s, according to Colliers International Northeast Florida.
The brokerage firm in its first quarter 2019 market snapshot report notes that availability and vacancy are near all-time lows and rental rates continue to increase at a 3.5%-4% annual rate.
In the report, the firm's Jacksonville office, which is led by executive director of Colliers International Northeast Chuck Diebel, CCIM, states that Jacksonville's overall vacancy rate at the end of the first quarter was 8.38% and its average asking rent stood at $20.51. The firm notes in its report that higher quality space in the market is achieving rents in the $25-a-square-foot range.
In the fourth quarter of 2018, Jacksonville's overall vacancy rate dropped 20 basis points from the prior quarter to 7.8%.
"Despite generally strong fundamentals, construction remains limited as prevailing market rents remain far below levels that would support new development," Colliers states. However, the relative tightness in the market and the age of the area's existing office inventory have created the scenario that large users in some cases have no choice but to pursue build-to-suit projects with higher operating costs.
Colliers relates that VanTrust's Newly constructed Town Center One and Town Center Two projects in the Southside submarket are both nearly full and were in fact effectively build to suit developments. Other build to suit developments in the pipeline include Hine's project for McKesson at its Southside Quarter project and Ryan Companies' impending construction of JEA's new headquarters in Downtown's Northbank section.
The brokerage firm states that it is aware of several other possible build-to-suit developments that could be finalized for large tenants in the Jacksonville market in the near term.
"So far, the Jacksonville market has proven itself strong enough to backfill spaces vacated by these large users," the report states. "Though we expect some additional build-to-suit activity in the market, we think it will be an orderly transition, keeping overall availability rates low and rent growth intact."
The overall Jacksonville office market did register a negative absorption of 110,819 square feet in the first quarter.
The largest lease deal in the first quarter was Ally Financial's 112,306 square feet at 12808 Gran Bay Parkway. The second largest lease in the first quarter was Intuition LLC's lease of more than 36,000 square feet at Innovation Park at 6735 Southpoint Drive South in Jacksonville.
Earlier this month, S&C Technologies, Inc. signed a 106,957-square-foot lease at the Gramercy Woods Building 700 building.