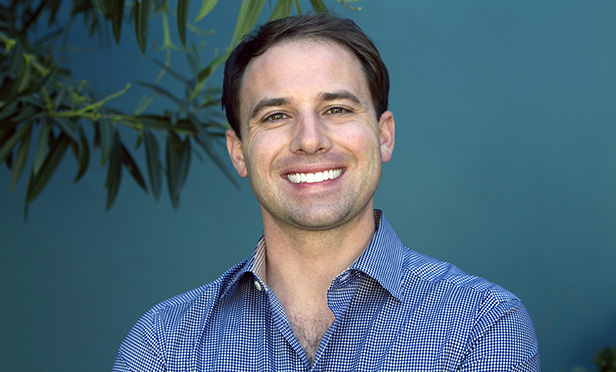 MARINA DEL REY, CA—"Knowledge is a process of piling up facts; wisdom lies in their simplification," the saying goes. Effectiveness also resides in simplification, especially when it comes to the ever-growing tech influence on the changing retail sector and commercial real estate in general. GlobeSt.com spoke to Michael DeGiorgio, founder & CEO of CREXi, a metro Los Angeles-based commercial real estate marketplace and technology platform, to discuss retail sector needs and other transaction management trends in the industry.
"Retail is definitely changing, but it's still hot," he said. "Despite some retail sales suffering, many brands have adjusted to click-and-mortar strategies with small footprint and showroom emphasis to offset the oft-discussed Amazon effect."
DeGiorgio focuses on how large retail transactions typically are, making efficient deal workflow more challenging but also very important. Retail pros have enough variables to deal with, they should be able to rely on a smooth, straightforward transaction management platform.
"The most successful platforms are ones that simplify and bring efficiencies to all of the very antiquated ways that some basic things in CRE – transactions, leases, finding data – are currently done," DeGiorgio said. "There are pain points along all of these transactional processes and how business is managed, I think, is still done so archaically. Some are trying to out-think the market, but the industry is so behind that simple tech will be successful."
DeGiorgio pointed to LinkedIn and Slack as quality non-real estate examples of clean, straightforward tech platforms that foster positive, efficient user experiences.
"Slack is a great model," he said. "They didn't overthink it when they developed the app. It wasn't like a major tech advance, but how much more simple it made a service sector that you didn't realize was broken before."
Sourcing, workflow and security are three big focus areas within CRE transaction management, according to DeGiorgio. Security is a must for any platform and industry, especially CRE with the amount of sensitive information that needs to be stored. With so many deals being done by teams and/or with antiquated, tired technology, workflow efficiency continues to suffer, resulting in increased transactional delays and expense. Then there's sourcing.
"There's a supply and demand disconnect across almost every aspect of CRE," DeGiorgio said. "If you're looking to invest in CRE for the first time, there's really no easy way to enter the market and figure out what's even available. And the CRE mindset has evolved into maybe I don't know every potential buyer for the property I'm trying to sell. You need a platform that fixes that disconnect."
The CRE industry is dominated by incumbent tech platforms that have been around since the early '90s. Those technologies can only be upgraded and advanced so much. And the sector is complex, with the many deal stages and parties – lending, appraisal/valuation, brokerage, property management, etc. – on top of the considerable daily demands of running a business. Does a different software app for each area really help in the long run?
"If you want to be great in CRE, it seems you'd need 30 different platforms," said DeGiorgio. "That creates not only a messy overall experience, but a considerable cost barrier, making it really hard to get into that space. That's why transaction management solutions should be simple and intuitive."
So what does DeGiorgio feel about the future of retail? "We see more activity on retail deals than nearly any other property type. For creative minds who are forward-thinking and understand the dynamics of the market, it's going to be an asset class with a lot of opportunity."