SAN BERNARDINO, CA—The growth in San Bernardino County has been well-documented, and its retail scene is no different. But beyond ambitious projects like Montclair Place and Ontario Mills, there's a lot happening that's enticing shoppers to the county's retailers. Reg Javier, the county's deputy executive officer of workforce and economic development, looks at the latest projects set to enliven the retail landscape in this exclusive column. The views expressed are the author's own.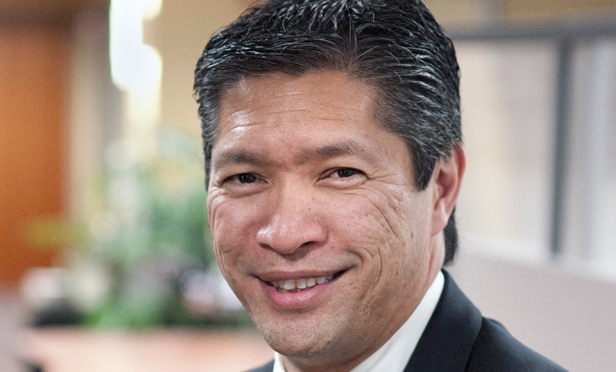 Some of the major advantages of Southern California's San Bernardino County are the diversity of its population and the fact that the region's housing affordability continues to attract millennials and young families. These facts have contributed to major retail brands choosing to launch new concepts as well as use the County as a first choice of location in California. McDonald's and Del Taco historically started in San Bernardino County and brands such as Cracker Barrel and Punch Bowl Social have successfully expanded into the County. The region's population growth and new neighborhoods have also propelled innovative retail concepts such as food halls.
By late 2020, Redlands in San Bernardino County will have one of the most forwarding-thinking food halls in the form of Redlands Public Market. Developed by Pomona-based Arteco Partners, the new destination is being built in a 35,000-square-foot historic "packing house," paying homage to Redlands' citrus heritage.
CEO Jerry Tessier is focused on creating a communal eating experience. He believes that the most successful dining spots should be social gathering spaces, which is what makes the food hall concept so special.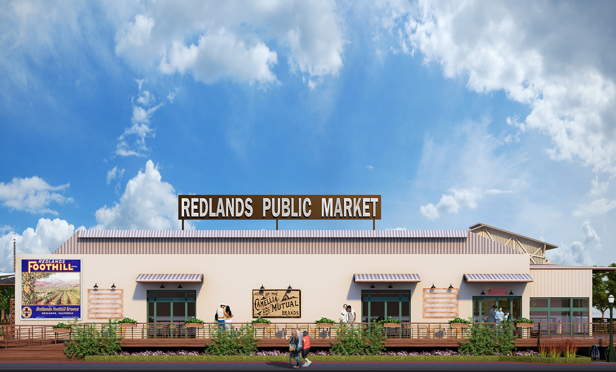 Redlands Public Market will house 20 unique food and beverage offerings, ranging from breakfast through dinner and late night eats. Tessier sees it as an opportunity to be a business incubator as he is looking to curate a great mix of food and complement what is already offered in downtown Redlands. This means providing an opportunity for local food entrepreneurs such as caterers and vendors in local farmer's markets who are ready for their first brick and mortar location.
As Tessier states there is something special about going out to a location that serves everyone's needs. You can dine with family and friends and everyone can find something they love. Further Redlands Public Market will add to a thriving downtown nightlife destination that is increasing in microbreweries and distilleries along with other unique food offerings.
The food concepts at Redlands Public Market will benefit from a design that features patios, boardwalks and common areas with seating throughout, along with public art and historical/agricultural educational displays. The exterior courtyard will be a rustic outdoor dining room with a living wall/herb garden harvested by tenants and a 1906 trolley car restored into a private dining room.
Another highly unique food hall that recently opened in Chino is Cravings by 99 Ranch Market, a new warehouse-style global grocery store and food hall. Located within the Chino Spectrum Marketplace, the store adds to an already exceptional 99 Ranch Market grocery experience.
Cravings is a trendy dining hall featuring nine curated food vendors within the existing grocery store. Some of the unique food offerings include: Cauldron Ice Cream blending liquid nitrogen and sweet ice cream; Dos Chinos' fusion of Latin and Asian food; Madbun featuring traditional Chinese bao buns; Pinky Promise, a modern Taiwanese bakery; and Red Envelope's modern Asian fusion cuisines; among others. In addition, Cravings has its own bar, Piju, which serves international flavors of beer and wine.
The central dining and social area is designed for customers to unwind, connect, and enhance their culinary experiences. Iconic street artist, Defer, created several amazing murals inside the store with his signature calligraphy techniques further elevating the Craving's experience.
From the historic and eclectic Redlands Public Market to the wide ranging Asian influence of Cravings, one thing is certain. San Bernardino County is a Southern California region that celebrates diversity and entrepreneurship while encouraging new ideas in retail, restaurants and entertainment.