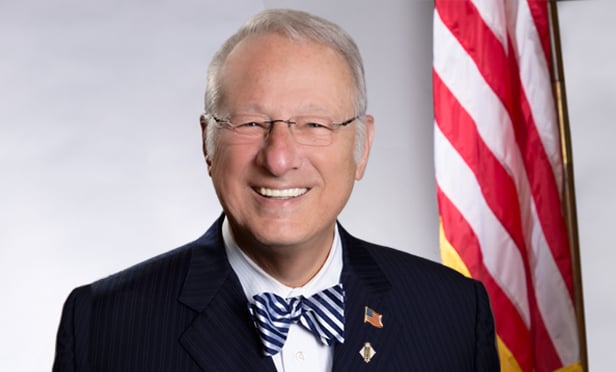 OAK BROOK, IL–It's amazing when you think of it, that an asset class so dependent on lower-number transactions could claim $44.1 billion in 2018. But, according to Real Estate Forum's Influencers of Net Lease, that's the scorecard. One of the feature's influencers was G. Joseph Cosenza, vice chairman of The Inland Real Estate Group, LLC.
Little wonder. Over the term of Inland's lifetime, it's logged $13.7 billion in net lease transactions, "80 to 90 percent of which were retail," Cosenza tells GlobeSt.com. Looking forward, he adds, "the net lease market is scorching hot. I get at least 400 emails a day, and I'll bet 50 to 60 percent of them are single-tenant deals. There's almost nobody out there that doesn't want to purchase a net-lease retail deal. The owner sits back and collects rent, and those monthly checks are higher than any CD or Treasury you can get. There's almost no downside."
Although there could have been, when Congress was looking to revoke all 1031s. The effects of that near-miss is still being felt, says Cosenza, and "There may not be that many people selling and looking because of that. But that doesn't mean it will slow down to nothing. It simply won't be as robust as it was in 2017 and '18."
But scorching hot–even if a tad slower–it will remain, he says, and, "the hottest deals range from $3 million to $5 million. If you can't find a Dollar General to buy, you've been hospitalized for the past four years." But he also includes AutoZones, Taco Bells, KFCs and 7 Elevens in that range. "Then there's the $5-million-to-$8-million market, which is comprised mostly of CVS and Walgreens." Inland plays as well in deals upward from that category, but "they're not typically for the general public to buy."
Cap rates have been famously flat for the past few quarters, hovering consistently around the six-percent mark. "If you're assuming a long-term lease, 10 to 15 years, the tenants I mentioned before could go as low as a 4.5% cap rate all the way up to a 6% cap rate," Cosenza explains. "If you're assuming a shorter-term lease than that, those cap rates would be more like 5.5 to 8%. The only reason you'd have a real low cap rate on a short-term lease is because the tenant is doing dynamite business, which will tell you that he'll most likely stay put, which is exactly what an investor would want."
Going forward, the forecast remains hot, and Cosenza sees little volatility in the cap-rate picture or in the interest level of hungry investors. "Of course, nothing is ever totally safe," he says. "But net lease is safer than buying a little strip shopping cen1313ter. If your barber shop or ice cream store goes out, you've got to hustle to backfill.
"And I don't see much of a change in the overall economic picture since interest rates have stabilized following the Fed's increases of last year," he continues. "If Congress decides to revisit 1031s, then all hell will break loose. But they seem preoccupied with other things now, and I think they've proved to themselves that eliminating 1031s isn't a net-gainer of tax. It's a net-loser of jobs and income and taxes. So I don't think anyone is nervous. At least I'm not."