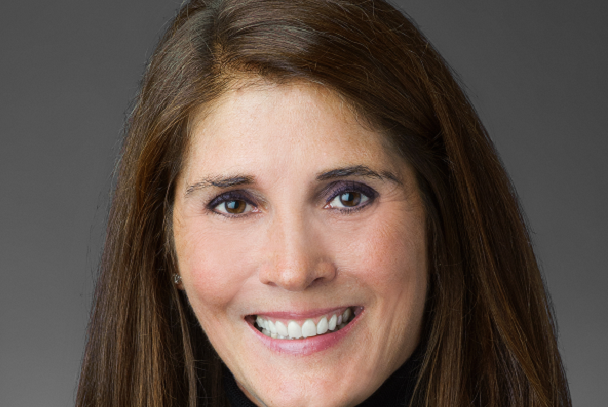 ---
➤➤ Join the GlobeSt.com Women of Influence 2019 conference July 10th and 11th in Broomfield, CO, which celebrates the women who drive the commercial real estate industry forward. The event will address the critical role of women in the CRE business. Click here to register and view the agenda.
---
Focusing on the delivery of strategic real estate services to legal and corporate industry clients in Chicago and globally, Lisa Konieczka, executive vice president, Advisory & Transaction Services at CBRE, employs a strategic planning approach towards real estate service delivery. In the largely male-dominated commercial real estate industry, Konieczka aptly provides advice and guidance to some of the country's largest and most sophisticated occupiers, but views each occupancy need as a unique situation that requires a customized and deliberate approach for the individual client.
"I don't walk into a situation thinking I'm a woman, I walk in focused on my reputation, how I conduct myself and my brand," explains Konieczka. "I am a strong advocate for my clients and come up with the best solutions for them. I always make sure my ethics are head and shoulders above the rest while I find the best cost-effective and strategic solutions for my clients."
Konieczka has been with CBRE for 31 years, essentially her entire career. Nineteen years ago, she founded and is the the chairman of CBRE's Women's Network, a global organization that provides professional development, educational and networking opportunities for CBRE's female employees. CBRE's Women Network was recently recognized with a top 10 ranking on the Global Diversity List, supported by the Daily Telegraph, for the second year in a row.
"To be honest, when I initially started the organization, I was really just looking to build a network of women within CBRE so we could do business together. Within a nanosecond, I realized it was something broader than that," says Konieczka. "With approximately 4,500 members, the network gives women within the company an opportunity to thrive."
CBRE's Women's Network has a highly sought-after conference which, with only 450 spots available, typically sells out within 2 days.
Konieczka is interested in several trends within the commercial real estate industry and is especially paying attention to the evolution of the workplace as more and more companies are creating an environment of collaboration and innovation.
"For example, my office is unassigned, transitional and paperless. As a result, I can change my office to another office space across the room if I need to collaborate and brainstorm with a specific coworker," explains Konieczka. "This trend has really gained popularity in the last 5 years or so and I like it. Essentially these employers are creating an environment that supports successful people."