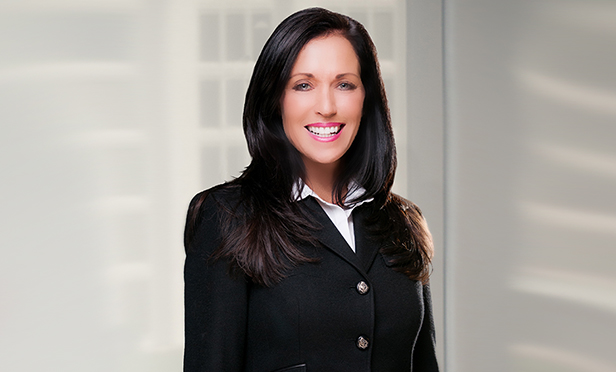 BEL AIR, MD—Well-positioned along a major thoroughfare, Tollgate Marketplace had great bones. The folks of RPAI saw that when the REIT purchased the 391,000-square-foot asset in 2004.
Over the years, GlobeSt.com has provided exclusive coverage of RPAI's strategic plan to redefine and tune up its portfolio. Tollgate's good bones allowed it to survive the rounds of dispositions, especially owing to its prime location.
"The asset is well-positioned in one of our defined target markets, Washington, DC / Baltimore," explains Ann Smith, VP and senior leasing director for the REIT's Eastern division. "The area boasts average household incomes of approximately $122,000 and an approximate population of 114,000 within a five-mile radius."
Clearly, Tollgate Marketplace was a keeper. And now with the heavy lifting behind it, the REIT is upgrading and remerchandising the asset, with the intent of bringing more of a community feel to an established power center.
The vision, according to Smith, is set to come together by the retail-critical fourth quarter. It will be perfect timing, to coincide with the opening of two major retail names—Sprouts Farmers Market, which took 33,069 square feet, and Homesense (30,000 feet). RPAI moved quickly to backfill and had those two must-have brands in its corporate back pocket when Toys "R" Us and hhgregg vacated.
"Part of our approach in remerchandising is to make sure the shopping center is part of the community's everyday life," says Smith, who has been overseeing the location's success trajectory since the beginning of 2018. "We work very hard to create that shopping experience for our customers and provide everything the local market needs."
That means intensive research, void analyses and connecting with local retailers and their customers "to understand what the market needed and what it was missing." That research includes working closely with local brokers and government officials.
Smith challenges the common wisdom that power centers are dead. Rather she takes a value-add approach, incorporating local market need and want–such as entertainment and grocers.
"The local community was clearly excited about having the Sprouts Farmers Market," she says. "Power centers need to add something that will attract everyday shoppers," she continues. If the right name is tenanted there, "They might visit their groceries as much as twice a week."
Possibly more if there's that sense of engagement, and entertainment. That's the next phase at Tollgate, according to Smith.
"We have a lot planned for community-engagement events in the center," she says. "But we want to get our retail lineup in place before we start doing that. We've already completed a major facade renovation that makes it more walkable and friendly."
Just as RPAI demonstrated with the Toys "R" Us and hhgregg vacancies, "One of the things I think we do better than most developers is stay ahead of the curve from a merchandising perspective. We were proactive in our approach at Tollgate, and we have the capacity to apply this model throughout our portfolio."
There's a clear and exact science to remerchandising. However, Ann Smith breaks it down to its basics: "It's really all about discovering and responding to local-market needs and wants