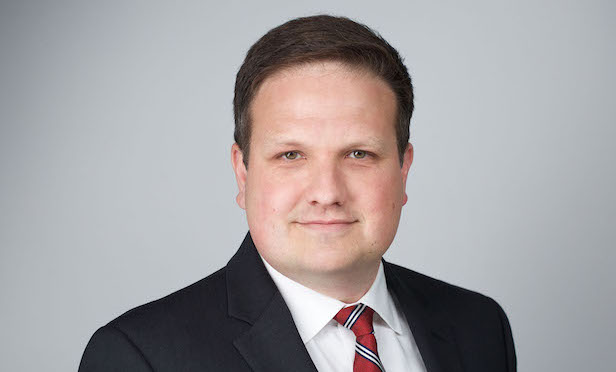 CHATHAM, NJ—Gottesman Real Estate Partners reports that Kevin P. Byrd, who ran the real estate department at New York City-based Privet Capital, has joined the firm as VP/Real Estate.
Byrd will oversee Gottesman Real Estate's 1.7-million-square-foot, four-state portfolio of commercial office buildings and retail space. He will manage partner relationships involving operations, capital improvements and leasing, as well as transactional work, the company reports.
Andy Gottesman, CEO of GRE, says, "We are thrilled to add Kevin to our family office's team. His multi-faceted tenure in real estate will help Kevin collaborate with our partners and tenants to create exceptional spaces for our tenants and profitable investments for ownership."
Byrd, a resident of Bronxville, NY, also has worked for The Lightstone Group and two national accounting firms. He is a graduate of the McDonough School of Business at Georgetown University, where he was a member of the Real Estate Fellows Program, and the University of Connecticut.
"GRE's commitment to long-term value creation through a focused investment strategy has established the firm as an exceptional owner, partner, and manager of real estate," Byrd says. "I look forward to contributing to the continued success of the team."
GRE's portfolio includes the Hippodrome in Midtown Manhattan, as well as suburban office properties in Stamford, CT; Princeton, Roseland, Chatham, Clifton, Woodbridge and Secaucus, N.J.; and Charlotte, N.C. The firm also owns Sea Girt Center, a strip mall in Sea Girt, N.J.
GRE partners with Bergman Real Estate Group and Mountain Development Corp. in the tri-state region and with Childress Klein in Charlotte. The family has a seven-decade history in real estate, beginning with parking and mini-storage.