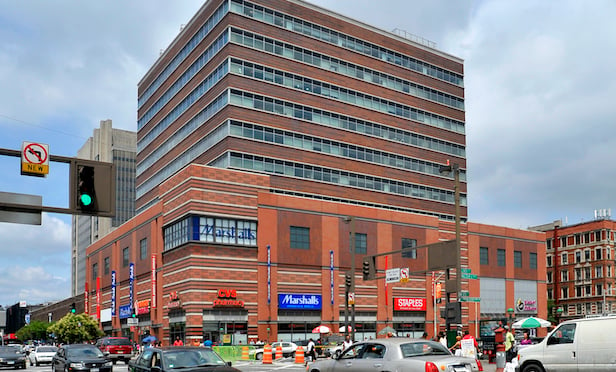 NEW YORK CITY—Children's Aid has signed a 15-year lease for 23,000 square feet at Brookfield Properties' Harlem Center, an office building located at 105 W. 125th St. The youth and family services nonprofit will occupy the entire fifth floor, under the largest Harlem office building lease to date this year.
The 165-year-old non-profit organization will move into its new leased space in late 2019.
"Harlem Center sits at the heart of bustling 125th Street, and we are thrilled to welcome Children's Aid to the building," says Alireza Esmaeilzadeh, SVP of Asset Management and Leasing at Brookfield. "With spacious offices, incredible views, and accessibility to multiple train lines, Harlem Center has become the premier commercial destination in Harlem."
"We are excited to add this new space to our growing Harlem footprint," says Children's Aid president and CEO Phoebe Boyer. The leased space for the program staff is directly across the street from the future site of the organization's new administrative headquarters. As reported in GlobeSt.com, Children's Aid is moving their headquarter from Midtown to the new office at 124th St. and Lenox Ave., which is currently under construction. The nonprofit bought the building or $45.25 million from the Rockfeld Group doing business as SAAB Management Company.
"With more than 300 staff moving to these new Harlem locations in the next year, we are further cementing our commitment to the Harlem community, and a significant number of our staff team will be working in closer proximity to our program sites in Harlem, Washington Heights, and the South Bronx," Boyer adds.
Colliers International's Richard M. Warshauer and Sayo Kamara, and Madison Square Realty's Eric S. Yarbro brokered the lease on behalf of Brookfield. Transwestern's Stephen Powers, along with CBRE represented Children's Aid.
Warshauer notes it is the first time that space has been available at 105 W. 125th St. since the center opened in 2002. One 23,000-square-foot space, across one floor remains available in the building. Warshauer was an original project manager at the building when previously employed at Forest City. In 2018, Brookfield acquired the modern, mixed-use property through its acquisition of Forest City Realty.
Other tenants at 105 W. 125th St. include the Office of Temporary Disability, which renewed their 68,790-square-foot lease for 10 years. The Gaming Commission also signed a 10-year renewal of their 14,370-square-foot lease. No outside brokers were involved in either of these two transactions. But in both deals Brookfield was represented in-house by Esmaeilzadeh, along with Jesse Cooperman and Alex Liscio.