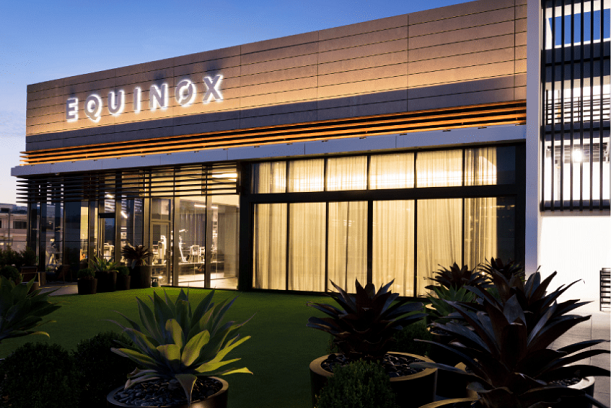 NEW YORK—Equinox and Industrious are partnering to bring flex workspaces to Equinox's fitness club locations. The first location will be at 35 Hudson Yards, the same place as the Equinox Hotel and the gym's 100th fitness club.
The deal is part of a larger trend in which flexible space offerings are coupling with more traditional real estate, such as hotel and retail. And now gyms.
Additional locations for the offering, called Industrious at Equinox, will be announced. The Hudson Yards location is set to open Q3 2019.
Equinox, which vetted a number of co-working providers, sees the offering as a way to bring and keep more members to its spaces. Already members spend a good bit of time at the gym, notes Jeff Weinhaus, president and chief development officer of Equinox. By offering a co-working component, people will stay even longer to do some work.
Indeed for its inaugural debut, Industrious at Equinox picked an ideal setting that exemplifies this multi-use strategy. "The Equinox at Hudson Yards footprint is a true haven for high performance, offering visitors, guests and members opportunities for living, eating, regenerating, working out—and now working—in New York's most highly-anticipated neighborhood," Weinhaus says in a prepared statement.