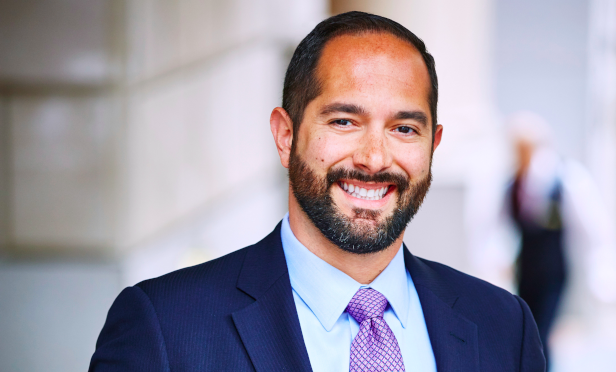 Borrower demand has rebounded in the start of the year. At the end of 2018, borrowers put financing plans on hold following interest rate increases; however, with interest rates returning to historical lows in 2019, borrower demand has rebounded, according to Denis Barreto Jr. of Thorofare Capital. Barreto recently joined the firm as director of credit, bringing more than 12 years of experience in underwriting commercial real estate investments, including equity, debt and structured finance transactions to the firms' multi-strategy platform.
"At the end of last year the market experienced some volatility and we saw a number of borrowers put their financing plans on hold," Barreto tells GlobeSt.com. "As calm was restored, we saw an increase in transactions and borrowers wade back into the market during the first quarter."
As borrower demand has returned, so has competition among lenders to win deals, particularly for cash-flowing assets with strong sponsorship. "The emergence of alternative lenders has led to interest rate spreads remaining compressed relative to historical norms for multifamily and industrial assets," adds Barreto. "Trophy office assets in prime markets are also seeing tighter spreads, but retail in most markets remains challenging. Time will tell if the recent volatility in the equity markets due to a potential trade war with China spills over into the credit markets."
In general, value-add multifamily deals are still king, along with industrial distribution centers and last-mile logistics facilities in or adjacent to major metros. "A strong economy has seen a surge in household formation, and with it a demand for new apartments," says Barreto. "Most of the time, the development pipeline is insufficient to keep up with the demand from new renters, and as a result we are seeing older product being renovated in order to satisfy the demand. With the rise of e-commerce and costumers' expectations of expedited delivery times, it seems like there has been an insatiable demand from retailers to place their fulfillment centers at the edges of major metros to quickly and efficiently get their products to consumers. Hence, the popularity of this asset type with lenders."
In his new role at Thorofare Capital, Barreto will navigate these trends, focusing on underwriting and structuring new opportunistic, value-add, and core plus commercial real estate loans. He will also help to minimize the risk to the firm's strategies and investors and explore expansion opportunities for the company. "Thorofare is exploring the potential for new business lines such as taking advantage of existing distressed loans, and investing in other parts of the capital stack, i.e. mezzanine loans, preferred equity and joint venture equity," he says. "These new initiatives align with my background, which has been primarily on the equity side, and would be deployed when we start seeing a greater number of compelling opportunities in the market."
Barreto will be based in the firm's Los Angeles office and will report to Thorofare chief investment officer Brendan Miller.