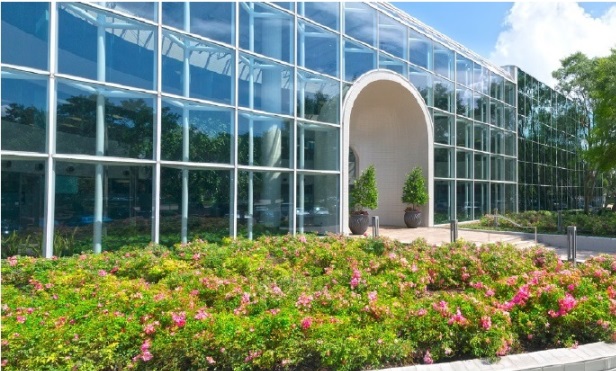 HOUSTON—Belvoir Real Estate Group LLC and The Mission Companies recently coordinated a series of leasing transactions to take the occupancy of 15810 Park Ten Place from 60% to 90% in just 60 days. The 85,050-square-foot building, Broadfield at Park Ten, was purchased in a joint venture effort between Belvoir and Mission in February.
Belvoir owns, manages and leases 15810 Park Ten Place, and initiated its successful leasing efforts while under contract–securing an 18,000-square-foot lease with SLI Group, a Houston-based commercial design/build firm.
The lease renewals and new signing were coordinated by Matthew Goldsby and Rin Willis of Belvoir, who represented the landlord, Mission Belvoir Broadfield Investors LP.
"We are so excited to see how quickly we've been able to scale up occupancy at 15810 Park Ten Place," said Matthew Goldsby, managing director of Belvoir. "We think this reflects the continued growth of Houston's real estate market, and that it bodes well for future accelerated investor interest in the Energy Corridor."
The occupancy expansion is the result of the lease renewal of two current tenants: Jan-Pro Commercial Cleaning, which also expanded its lease to 3,844 square feet, and Astron International Inc., which renewed 1,731 square feet of space. TMEIC, a joint venture between Toshiba and Mitsubishi Electric, signed a new lease for 5,193 square feet for its Houston administrative offices.
"Despite being a legacy building built in the early 80s, 15810 Park Ten Place has features that tenants value, such as floor-to-ceiling windows and open spaces in common areas where tenants and their guests can meet and work," Goldsby tells GlobeSt.com. "The building really sells itself. Additionally, Belvoir has a good sense for where leases are getting signed today, and as such, we underwrote the deal accordingly. The increased leasing activity validated that our assumptions were in line with the market."
Houston's office market is experiencing a shift in the market as flight to quality increased demand for new developments, according to a first quarter report by Cushman & Wakefield. Occupiers are concerned with labor shortages, and the competitive environment in recruiting and retaining talent will continue to drive demand for new product.
While new development in an oversaturated market could be a cause for concern, only 12.2% of the total inventory was built after 2010 and is only 2.7% of the total available space. Landlords of older properties are seriously weighing options for renovation, amenitizing, demolition, reskinning, or repurposing properties no longer desirable in current conditions, says the report.