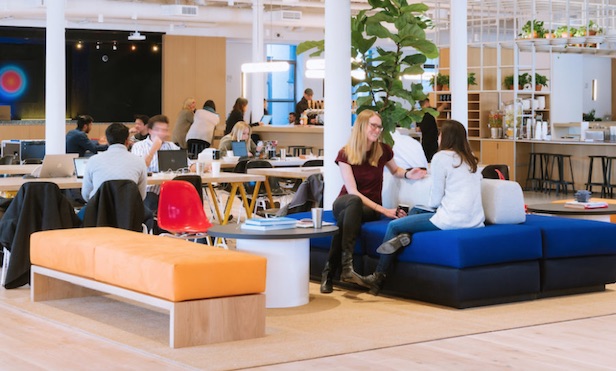 NEW YORK CITY—WeWork has leased 67,858 square feet, spanning five floors at 419 Park Ave. South. The building owned by Walter & Samuels stands at the corner of E. 29th Street. Built in 1927, the 20-story building has a total of 160,114 square feet, according to Real Capital Analytics.
According to the lease, the building will have WeWork signage. It will also come with a newly renovated, dedicated 29th Street entrance, lobby and elevators. The building will maintain elevators, a separate lobby and main entrance on Park Ave. WeWork anticipates the location will open to members in the fourth quarter of this year.
Granit Gjonbalaj, WeWork's chief real estate development officer, says, "419 Park Ave. South will add to our existing network of locations around Madison Square Park, where we're seeing incredible demand from companies wanting to join our community."
The space will be used for traditional WeWork offices. This latest lease comes on the same day as WeWork's announcing the launching of ARK, a $2.9 billion real estate acquisition and management platform. It follows news of continued expansion of their headquarters by WeWork program. Plus, industry eyes remain on the flexible office space provider in anticipation of their upcoming IPO following their filing paperwork in April.