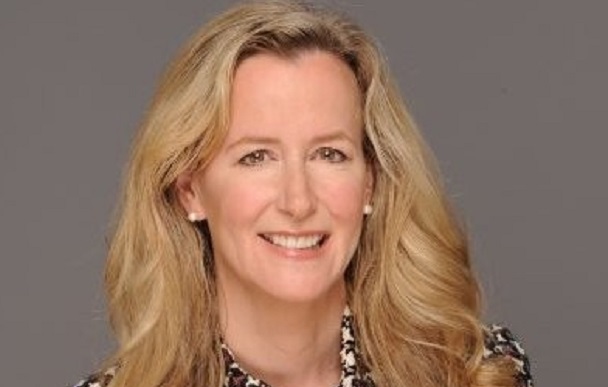 ---
➤➤ Join the GlobeSt.com Women of Influence 2019 conference July 10th and 11th in Broomfield, CO, which celebrates the women who drive the commercial real estate industry forward. The event will address the critical role of women in the CRE business. Early bird rates end this Friday. Click here to register and view the agenda.
---
The Chief Executive Officer and General Counsel for Abbell Associates, Liz Holland is responsible for overseeing all legal and business matters including financing, development, leasing, construction and capital projects plus tenant and investor relations.
Her third career, Holland has been in commercial real estate for over 22 years. Before entering the CRE world, Holland was a portfolio manager on Wall Street before transitioning into a bankruptcy and tax law attorney.
"My grandfather then called and said it was time for me to join the family's commercial real estate business and so I did. At one point, our family's 1st through 3rd generation were represented in our offices," says Holland. "I worked for my grandfather for two years before he passed away and during that time, we experienced not only a grandparent/grandchild relationship but also a colleague to colleague relationship."
One aspect of commercial real estate that captures her attention is the retail market.
"We have way too much retail space not only because of e-commerce, even though that's one aspect of it, but simply because we built too much space. So the question is how do we repurpose them? If I was a mayor, I would offer compelling tax incentives to retail center owners/developers if they transform their unoccupied retail space into affordable housing—use your unoccupied space to satisfy a social need," says Holland.
Active in the International Council of Shopping Centers, Holland served as the first vice chairman (2015-2016); chairman (2016-2017) and now past chairman on the Executive Board and the Board of Trustees.
Holland is also a member of the Urban Land Institute – Commercial & Retail Council – Blue and Real Estate Roundtable. In February 2017, Holland became a Trustee of the Federal Realty Investment Trust and joined the Board of VICI Properties, a gaming and hospitality REIT in January 2018.
"I enjoy real estate and developing real estate because I really love the process," says Holland. "I love the collaboration and working with the team. It excites me."