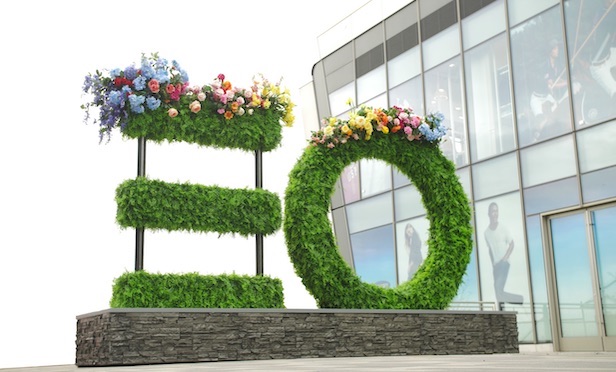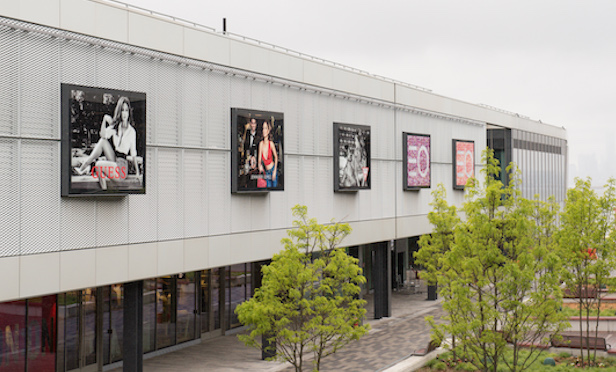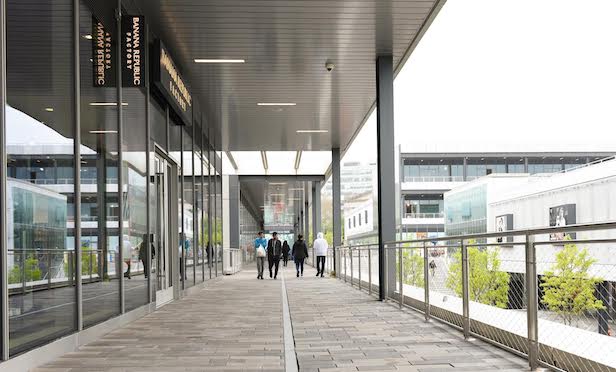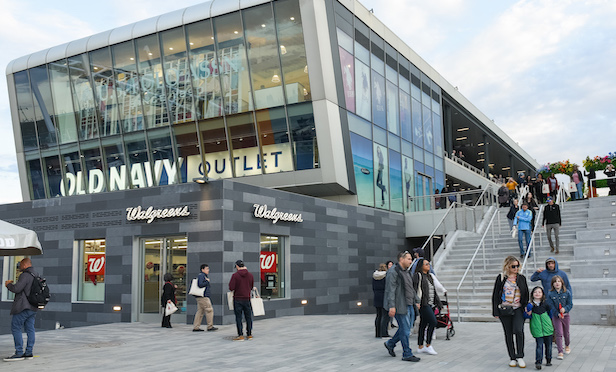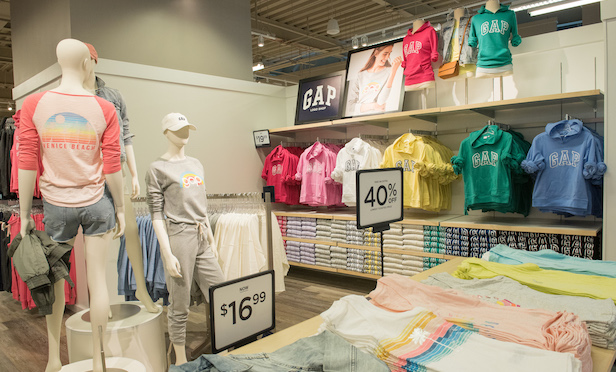 Advertisement
NEW YORK CITY—Will the discounts of outlet shopping prove to be retail that works, when logistically placed on Staten Island? With the developer BFC Partners breaking ground in 2015, and several postponed openings—Empire Outlets hosted its grand opening on Wednesday night reporting 11,500 visitors attended the ribbon cutting.
The $450 million, 340,000-square-foot shopping center has outlet-priced retail, green public open spaces, art installations and dining.
SHoP Architects designed the mall which is the only outlet shopping center in New York City.
A few of the outlet stores include Banana Republic, Brooks Brothers, Columbia Sporting Goods, Gap Factory, H&M, Jockey, Nike Factory and Old Navy.
Additional retailers including American Eagle Outfitters, Broome & Greene, Crocs and others will open stores throughout the spring and summer. A 40,000-square-foot food and beverage deck with views of Manhattan will open during the summertime. It will include food options such as MRKTPL, Staten Island's first artisanal food hall.
Under Mayor Michael Bloomberg's administration the city sought to develop the Staten Island waterfront neighborhood of St. George. It's in the North Shore area of the 58-square-mile borough. Although last October, Rich Marin cancelled plans for building the 630-foot-tall Ferris wheel that was also to be part of the St. George redevelopment, Empire Outlets forged ahead.
Built on two parking lots next to the St. George Ferry Terminal, the Staten Island Ferry provides free transportation with the outlet mall just steps away. The development is also near Staten Island attractions such as the Snug Harbor Cultural Center and Botanical Garden, the St. George Theatre and Richmond County Bank Ballpark. A 1,250-square-foot parking garage is on-site.
NYC & Company, New York City's advertising arm, has also been marketing the mall to international visitors, including aiming for tourists who take ferries to view the Statue of Liberty. The monument symbolizing New York City receives approximately 3.5 million visitors each year.
The state subsidized the development with almost $47 million in state funds. This included $21.9 million from Empire State Development corporation and $25 million from the state's Dormitory Authority, as reported in a Feb. 15, 2016 article in Politico.
Will this retail strategy prove to be a run for both developers' and shoppers' money? Time will tell. (View above a slideshow of the mall. All photos were provided by Empire Outlets.)
This article was updated at 8:45 am on Thursday, May 16 with the construction cost figure of $450 million.