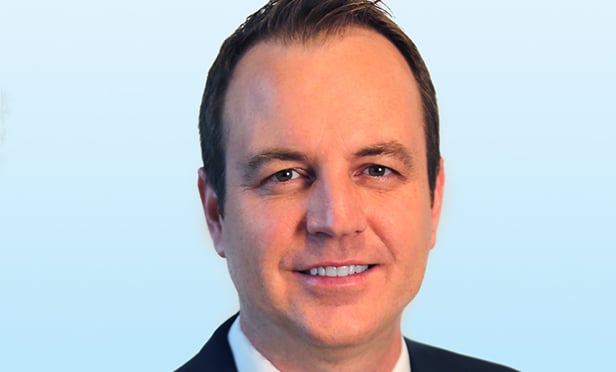 SEATTLE—The current momentum in
retail
has been built through breaking the rules of its previous models and strikes out on new ground—or less ground, in many cases. To be sure, the sector is undergoing a mind-blowing transformation as it works in tandem with logistics and reinvents itself with bells and whistles for the tech-savvy shopper.
With ICSC's RECon 2019 approaching this week, Gregory Healy, SVP of supply chain and logistics consulting with Colliers International, shares some exclusive insights into how brick and mortar is reinventing itself, how e-commerce and retail are dovetailing, retailers' creative approaches and trends in retail/logistics.
GlobeSt.com: How is e-commerce playing in the retail space, not by replacing brick and mortar but by being a true partner?
Healy: Brick and mortar retail is far from dead…it's just molting! It's shaking off its dead skin and replacing itself with a more dynamic iteration to support the omnichannel retail model. As it reinvents itself, the model is going to take on an even more dynamic role, used for "buy online and pick-up in store" sales, even including drive-thru windows, which will save money on transportation costs for last mile. This will help support returns processing, again saving transportation, at a location to engage customers with the brand as well as a place that can perform personalization of product at a hyper local level. Brick and mortar retail is going through a metamorphosis of not just being a place to buy things, but into becoming that third space besides home and work.
GlobeSt.com: What are some examples of how e-commerce and brick and mortar are codependent, i.e. brick and mortar companies going into e-commerce and vice versa?
Healy: Well, between the biggest players in the market, it is pretty evident that each has an opportunity that it is working to evolve into a strength. Amazon has the best e-commerce platform in North America, but as customers want product quicker, they are pushing to build more distribution centers to support reaching more customers at a faster and lower transportation costs. Amazon is the king of online retail in the US, but its expansion of late has been driven by acquiring more locations including retail locations such as Whole Foods, new bookstores and Amazon Go retail stores. They want to be able to build around their brand image and bring it to life in a retail experience.
For Walmart, it's the opposite: they have over 4,700 locations across the US and have been the darlings of supply chain prior to Amazon disrupting the industry. They were slow to the race a bit with e-commerce, but in recent years, have really been pushing to leverage their biggest strength of nearly 5,000 locations across the country against their challenge of e-commerce. In the past, the typical Walmart customer and typical Amazon customer were quite different, but these worlds are colliding and Walmart is doing its best to court online shoppers with their $35 and over free shipping offer, no Prime membership required, introduction of IKEA-like furniture to court young professionals as well as giant grocery vending machines fed by order pickers that can store and then retrieve multi-temp orders for customers in a drive-thru window format.
This is great for busy professionals driving home from work. Walmart's vast network also give them a distinct advantage for last-mile delivery as they can reach over 90% of the US population within 10 miles of their stores. Now, as they continue to bolster their online presence, I anticipate that we'll see many retailers divided between the two platforms; both of these companies have proven to be very innovative.
GlobeSt.com: What are some of the creative approaches you've seen these partnerships take?
Healy: One of the most interesting approaches I've seen of late is the strange bedfellows that retail is engaging in. One of the most interesting and innovative, in my opinion, is Kohl's. They were pioneers in developing a partnership with Amazon to process returns at their stores, helping expedite returns which saves on transportation and simplifies the process for both consumers and Amazon. Also, as a perk, when you do your return, you conveniently get a coupon to shop in the Kohl's store. Brilliant! If you can't beat 'em, join 'em or at least have their foot traffic visit your stores.
Then Kohl's announced that they would collocate with Aldi grocery stores as part of new strategy, potentially decreasing the footprint of some of their stores by having the grocery chain move in adjacent to them. Then, more recently, Kohl's announced that the next iteration of their stores revolves around a new partnership with Planet Fitness to, once again, either locate adjacent or resize current stores to have Planet Fitness gyms occupy some of their excess footprint. It's a win for Kohl's as they re-envision their stores and take a perceived weakness in e-commerce as an opportunity to drive their strategy of getting people into their stores, where they are struggling. I think these types of interesting approaches will only accelerate as brick and mortar stores all fight for those shoppers who will continue to go out to a store to get their goods.
GlobeSt.com: What are some of the trends you're seeing in retail/logistics that are really turning the industry on its head?
Healy: The advent of automation is really coming to a retailer near you, both in the distribution centers as well as in the stores themselves. It's like a perfect storm: extremely low unemployment rates, customer demands for faster shipping, peaks and valleys of the retail cycle, and costs are all pushing retailers to design more automation into their operations. Whether it be utilizing advanced ASRS systems to pick and retrieve goods in a warehouse, drones for inventory, AGVs to transport goods within a facility or robots processing orders, the rate of change here is accelerating. But it's not just on the back end.
Walmart has already announced that they will be rolling out new robotics in their stores to do janitorial tasks as well as inventory on the shelves. This is only the beginning. Lower skilled, repetitive work is at risk of being replaced by automation in retail, logistics and transportation industries, and it's happening today. PwC has noted that 38% of US jobs will be lost to automation in AI, and these core industries will be impacted. Hold on to your hat, it is going to get bumpy.