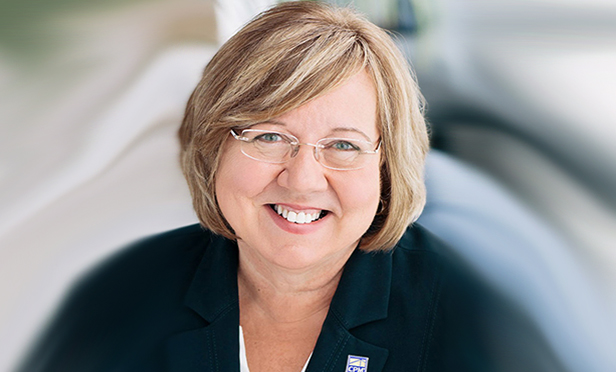 TORONTO–Building technologies, so-called proptech, are advancing exponentially. Indeed, it can be a struggle to keep pace with the new and varying innovations rolling out almost every day. In the midst of this struggle, the Chicago-based Institute of Real Estate Management (IREM) is making major strides in the education and timeliness of members' understanding of these changes.
Included in these initiatives are the appointment of a Technology Innovator-in-Residence, and an Advisory Committee focused on tech changes. According to Cheryl Gray, CPM, such steps are a critical component of implementing workable proptech. Gray, in addition to her role as head of Special Projects, Operational Excellence, at QuadReal Property Group, is president-elect of IREM, and she says it's especially important since many buildings are behind the curve.
"One of the biggest challenges we have right now, even before we start talking about layering in new technologies, is simple connectivity," she tells GlobeSt.com. "Most buildings, including the newest, lack connectivity to a robust and reliable network or fiber plan."
Part of the problem comes down to a simple compatibility of parts. "A building-automation system is installed with its own backbone," she says. "The same is true for security systems and lighting controllers, and they're all disparate." And frustrating to boot, as building managers attempt to collect data in a seamless way to control maintenance, analytics and costs.
No Building Is Immune
Surprisingly, Gray says this is a problem for large and small owners alike. "Whether you have one asset or 50 in your portfolio, there are some common infrastructure issues that don't get talked about and yet we all know exist." It's as true for buildings coming out of the ground, she notes. Regardless of age or asset size, all the systems in place "have to play nicely in the sandbox."
Of course, Gray adds that this is all part of the natural evolution of a building's life cycle. What's more, property managers have seen it all before. Just consider the evolution we made from green buildings to sustainability. Like then, says Gray, we're in the midst of a transition.
"We no longer talk about green buildings," she says. "It's just 'the building,' " indicating the foregone conclusion of some degree of sustainability. "Likewise, we won't be talking about smart buildings in the future either."
And "the building" will house ground-breaking innovations of today that will be standard equipment in a few years, especially when we get the connectivity issue worked out. These include "artificial intelligence, machine learning and digital twins, software representations of real estate assets and the processes that take place within that building."
Green & Digital
Gray continues the sustainability analogy, by pointing out two foundational elements to sustainability "that existed before the phrase proptech was ever coined," but are greatly enhanced by its advancements. "First, you need a cloud-based energy management system to provide a portfolio view that integrates utility data from a range of sources to normalize each building for such issues as size, occupancy and weather.
"The second piece is granular data for each building, whether it's interval-based or real-time," she continues. This foundational approach to sustainability systems can produce bottom-line results. In her QuadReal portfolio, she reports 20-percent energy improvements, "which in Canada comes to about 50 cents per square foot. What's cool about it from a proptech standpoint is that now you can quickly layer on advanced analytics, sensors, AI. You can drive value really quickly."
Innovation Comes With Risk
Getting to that place involves partnering with vendors who are innovative and trusted. Smaller, newer firms may bring the innovation a manager seeks, but they're farther out on the risk scale. Larger providers, on the other hand, might be stuck in their ways. The IREM president-elect recommends what she calls guardrails for guidance in choosing these vendors.
"What are the safe points you need to satisfy for yourself, your company, your building and your tenants in order for you to move forward?" she asks. "If you reject all the little guys, you're probably not taking advantage of opportunities to really move the needle. On the other hand, established legacy firms seem safe but they may not be the most innovative, rather, they're selling the same old packages with new ribbons."
Tech in the Forefront
It should come as no surprise that, with such a strong focus on tech transitions–one that's shared by the entire leadership team–it's a key issue for IREM. That's evident especially in a series of recent developments. First is the appointment of a Technology Innovator-in-Residence.
"We developed this role to help the industry identify problems that can be solved with technology and to stay on top of new developments," she says. "He'll also identify innovations to help IREM members operate their buildings more efficiently and improve their competitive positioning to better serve tenants and clients." The innovator is James Scott, lead research analyst for MIT's real estate innovation lab.
To start, he's developing a database of proptech providers. "When he started, he thought he'd find 80 to 100 companies," Gray reports. "He's identified over 1800 proptech companies to date, and the number is growing exponentially."
IREM has also partnered with ENERGY STAR in the creation of a new training certificate program to help property managers better understand and manage energy expenses. "It's been proven time and again that green certifications do have an impact on the financial performance of properties," Gray says.
In fact, according to the US Green Building Council, buildings account for 39 percent of CO2 emissions in the US. But the average LEED-certified building uses 32 percent less electricity and saves 350 metric tons of CO2 emissions annually.
All of this is in addition to the creation late last year of a Technology Advisory Board, headed by EVP Greg Cichy, CPM, who is also managing director of Real Estate Management Services for Colliers' Washington, DC metro area. Still in its formative stages, "The board will include industry experts and members who are passionate and experienced in technology."
Needless to say, the industry's technological transition will continue to be a forefront issue during Cheryl Gray's term: "We have real boots on the ground now, and we're moving forward. As an organization and as managers of the built environment, we have to embrace the changes that represent the evolution of the industry."