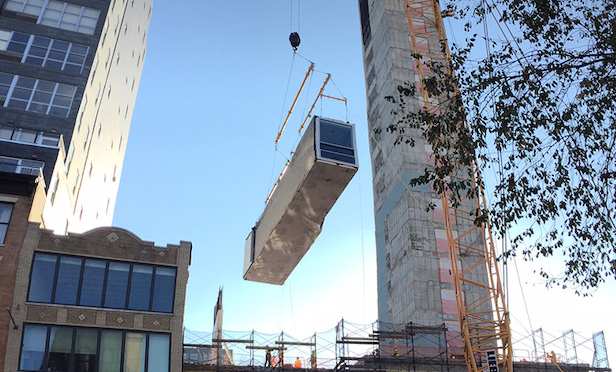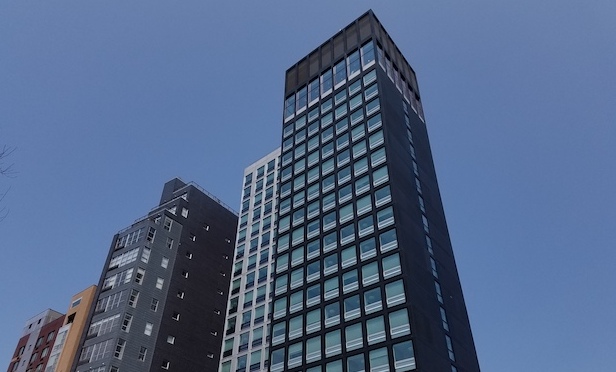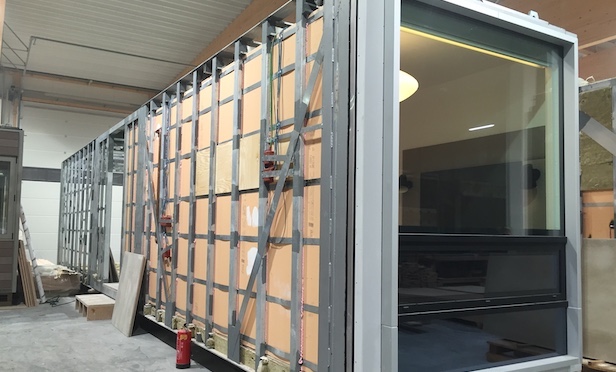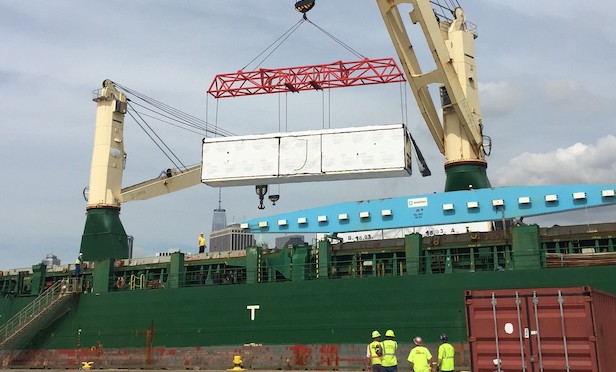 Advertisement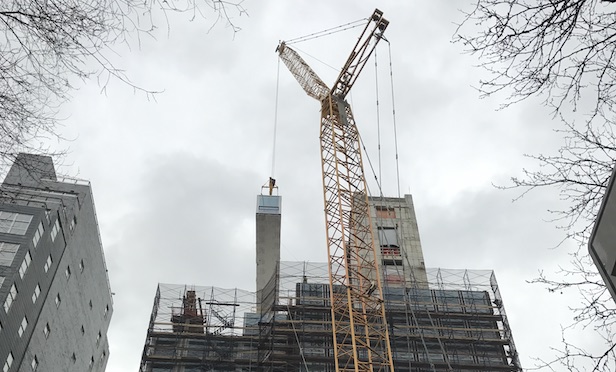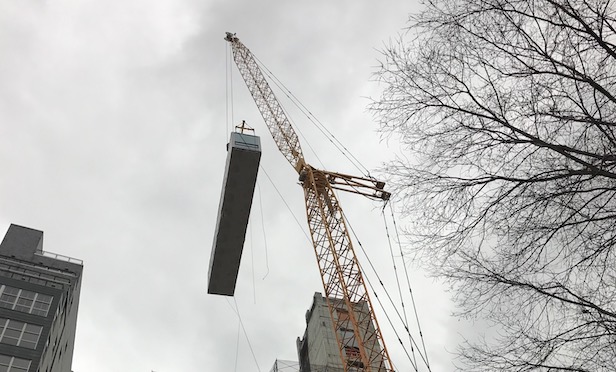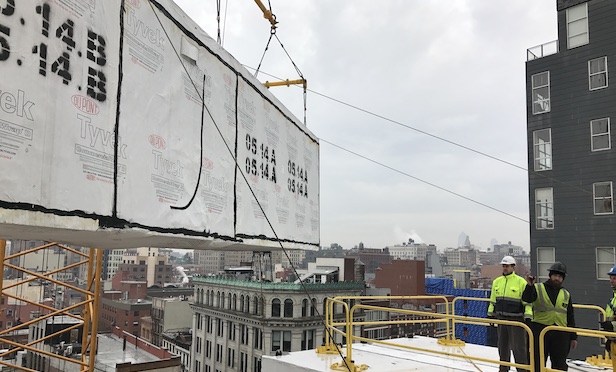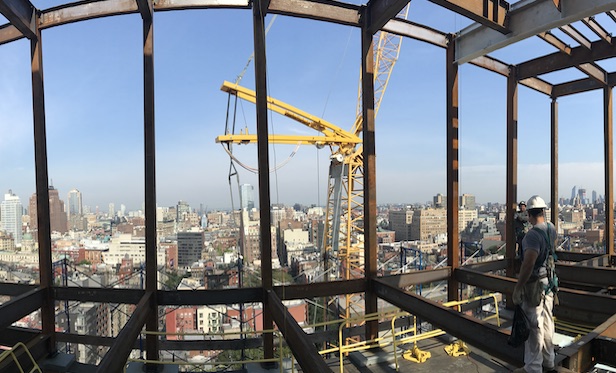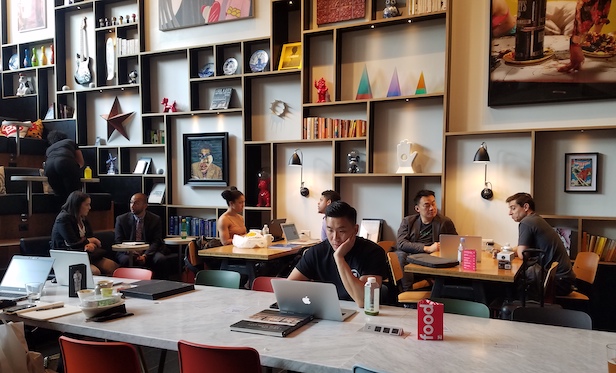 Advertisement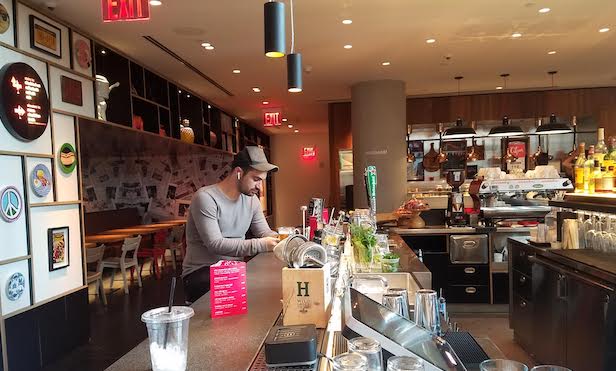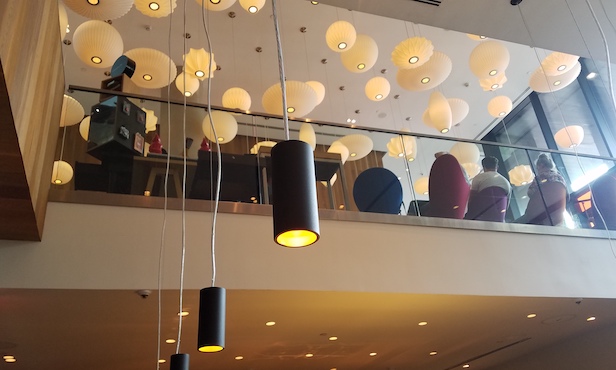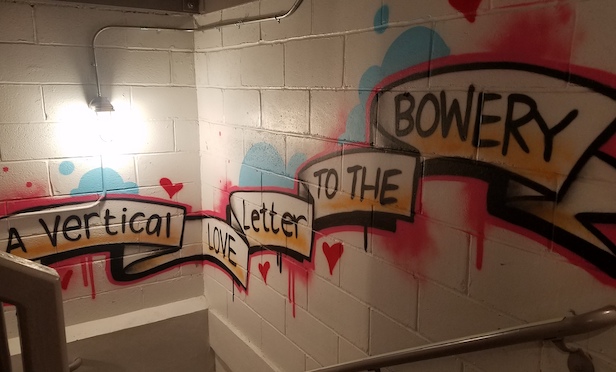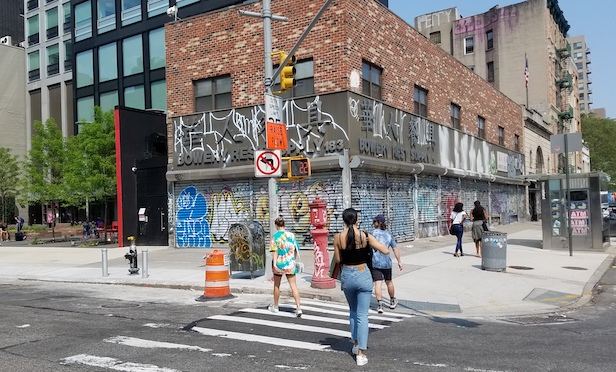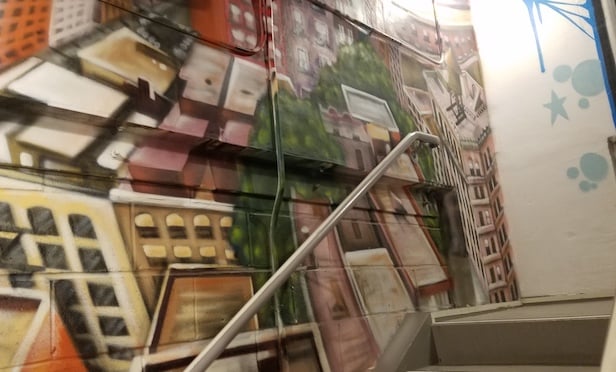 Advertisement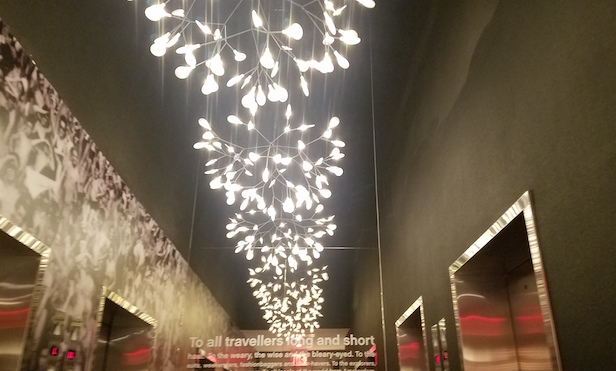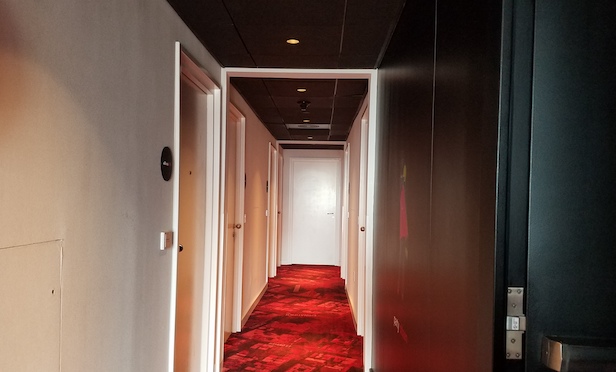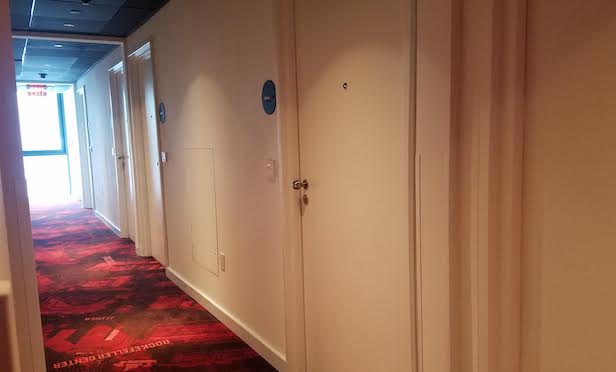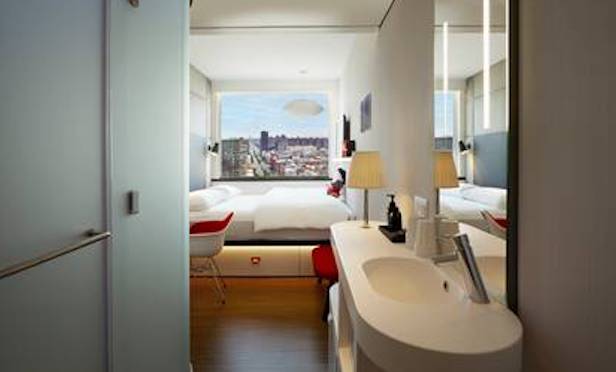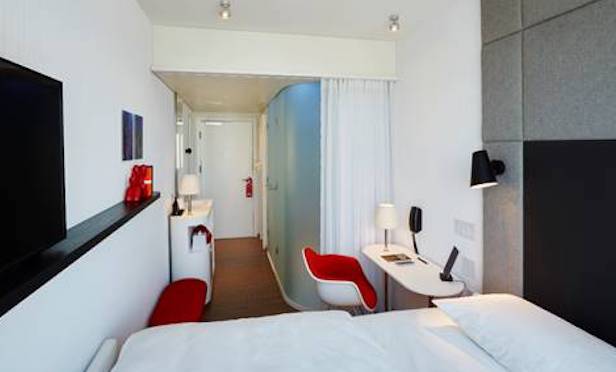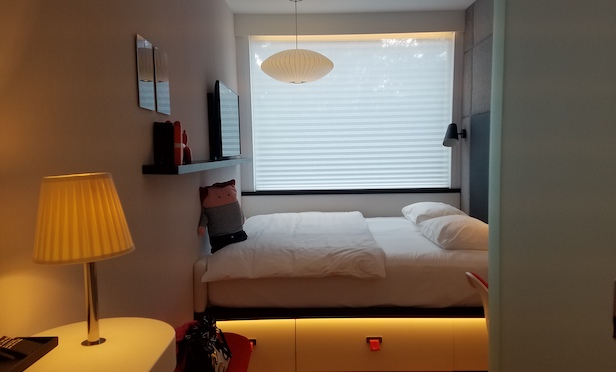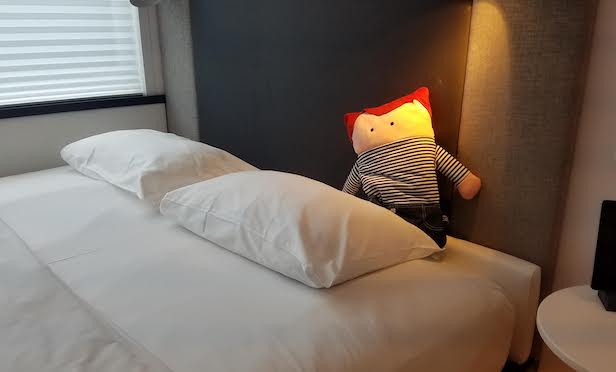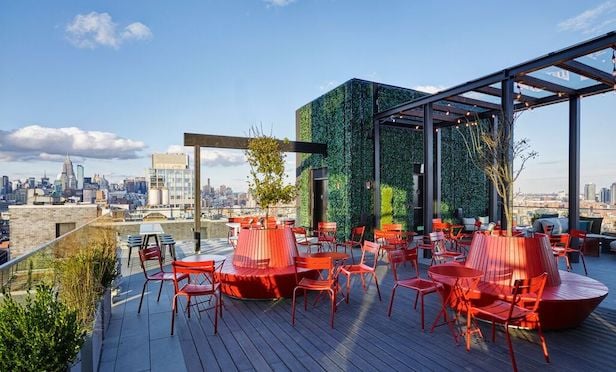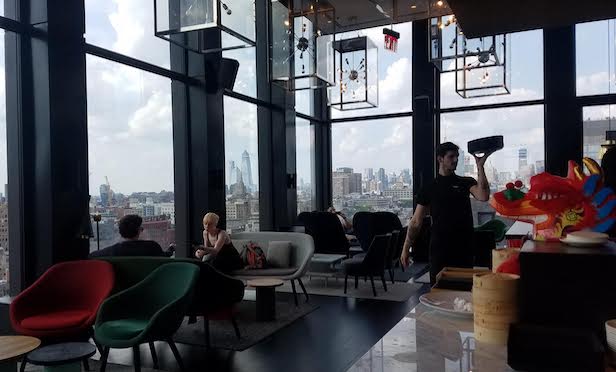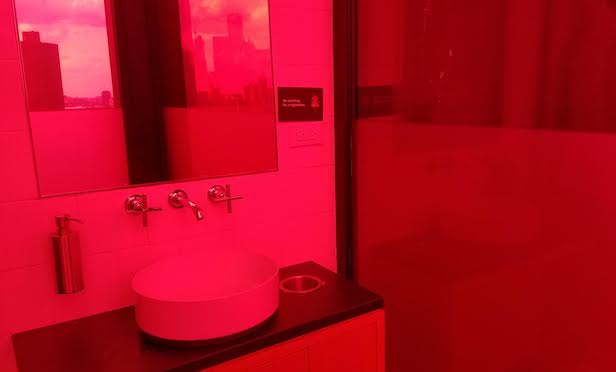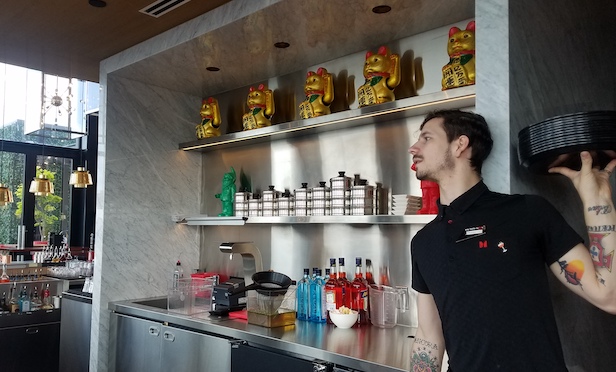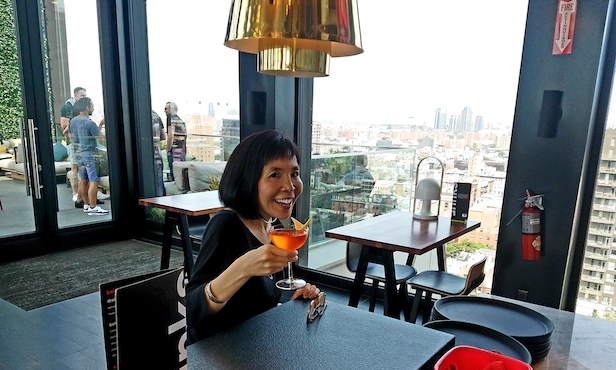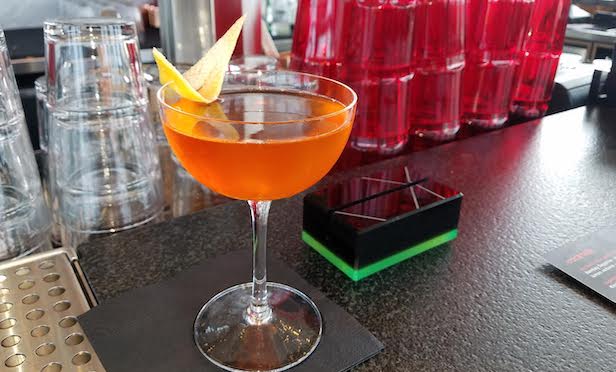 NEW YORK CITY—Modular construction often connotes prefabricated single standing homes or an idea useful for remote areas with labor shortages. But Isaac-Daniel Astrachan, the executive architect from Stephen B. Jacobs Group Architects and Planners which designed the world's largest standing modular construction hotel, citizenM at 189 Bowery, says it's only a matter of time before its popularity catches on in urban areas, especially those needing affordable housing.
With construction costs of approximately $70 million, the 100,000-square-foot, 19-story citizenM New York Bowery Hotel stands 246-feet tall. There's already another modular hotel underway, the AC Marriott Hotel in NoMad that's planning to exceed citizenM's height, reaching 26 stories, 385 feet in the sky.
Astrachan says there's no inherent limitation as on how high modular construction can be stacked. He has seen modular buildings as high as 40 stories in London. As with any building it depends on the architectural and engineering structure. He disabuses the notion of modular construction compared to IKEA furniture—but just on larger scale, assembling a home or skyscraper. The construction is just as durable and safe for its inhabitants as traditional structures, according to Astrachan.
"So, it's a different way of thinking of things. For safety there are no greater issues compared to conventional," says the architect. "You could argue that modular is built in the factory floor for the most part. So you have a lot more quality control in a factory than you would ever onsite."
A significant savings occurs in labor costs. With citizenM, there are 300 rooms that are each 150 square feet. "Most of the modules were double modules so they come as a room, corridor and a room," Astachan explains. "The rooms come fully furnished. Basically the only thing that's missing is the mattress and the TV. Even the loose pieces of furniture are in there as well."
The modules are bolted together requiring fewer construction workers onsite. That also reduces the risks of on-the-job accidents. At the end of the day it limits the construction site punch list. It took only approximately 24 weeks to stack all of the modules.
Originally the hotel planned to use conventional construction. Subsequently, citizenM, the Netherland-based hotel chain that's known for its modular micro hotels took ownership. They decided on going the modular route after the first three stories had been built. The hotel created a double-height mechanical room on the third floor, added a three-foot concrete slab on top of that, then stacked the modules on top. At the very top of the building, the roofdeck was constructed without modules.
"If you're looking for a big open space, you're not going to build it modular," says Astrachan. "So that's why on the lower floor we have poured in place concrete with big span, open spaces and on the roof we have a separate steel structure that sits on top of the modules to give us the big lounge, rooftop space."
Astrachan says for the most part modular construction is for smaller spaces. A company in Poland called Polycom manufactured citizenM's modules. They arrived on one ship in Red Hook, Brooklyn where they passed through customs. He says the smaller modules and more efficient assemblage minimized construction disruption in the neighborhood.
But because of the limited size of modules, Astrachan sees this type of construction primarily growing in the residential sector—less so for offices or retail, where tenants often desire open, expansive floor plans with greater flexibility. However, as previously reported in GlobeSt.com, interest in modular construction is also growing in healthcare real estate.
The architect grew up splitting each year between Detroit, MI and the South of France. He earned his bachelor's degree from Columbia College and master's degree in architecture from Harvard. Although he has seen more modular construction in Europe, he enjoyed the challenges of being one of the earlier adapters to develop an expertise in the US.
"The more limited you are with space and configurations, the more creative you have to become," says Astrachan. "So, in a way an advantage of modular construction is that you have to understand the system of modular construction, really understand its limitations and be as creative as possible."
Another expression of creativity brings the sights of the Bowery street graffiti inside. The interior stairwells are a vertical gallery of the graffiti artists whose work at 5Pointz in Queens was whitewashed. As a result, in a highly publicized lawsuit, in February 2018 the artists won $6.7 million in damages. The property owners have appealed.
The graffiti inside citizenM is a bit more appreciated. At the rooftop bar, there's even a drink called "architect with a graffiti addiction." With Bombay Sapphire, Aperol, grapefruit, lemon verbena and prosecco, the $12 drink is on tap as a signature cocktail. (View slideshow above for a tour.)