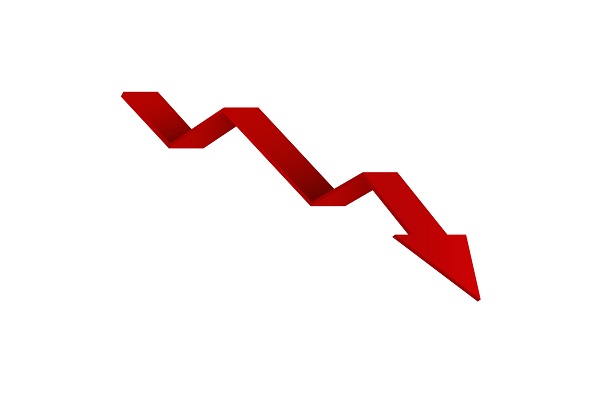 ---
➤➤ Join the GlobeSt.com ADAPT: Opportunity Zones conference September 16-17 in Baltimore, MD The new national conference series is aimed at identifying Opportunity Zones across all property types and geographic regions. This first-of-its-kind event will educate, connect and celebrate the investors, developers and owners with the people behind the planning and decision-making, such as architects, consultants, academics and, most importantly, municipal officials. Also, be sure to take a look at our current adaptive reuse and opportunity zone nomination form and submit your project! Deadline is fast approaching June 7th. Click here to register and view the agenda.
---
For all the interest in and excitement around Opportunity Zones, an analysis by Reonomy has uncovered a surprising trend: commercial activity in Opportunity Zones is declining.
To be sure, activity in these low-income areas has been falling for years, which may not be surprising. But Reonomy also found that this slide has continued even after the tax bill introducing them was passed. In 2000, 15.59% of all commercial transaction activity was in what are now designated Opportunity Zones. In 2018, just 10.7% of all transactions were in Opportunity Zones. The trend is continuing this year with just 10.54% of all investments coming from Opportunity Zones, which is lower than any prior year, Reonomy says.
The theory behind this drop is that the lack of clarity surrounding the rules of the development program has made investors increasingly wary to build and acquire assets in these areas. One the Treasury Department has released its final set of proposed rules, which are then approved, so this theory goes, investment activity will step up.
Declining Performance
But Reonomy cites other disconcerting statistics that cast a shadow on Opportunity Zone investments.
Despite losing share of investment activity, from early 2015 to mid 2018, Opportunity Zone assets outperformed non opportunity zones in sales price appreciation. As of July 2018, though, that trend changed, caused by both an acceleration of price appreciation in non-Opportunity Zone assets and a deceleration of price appreciation in Opportunity Zone assets.
From March 2018, Opportunity Zone assets saw a decline in the 12 month rolling average of sales value, Reonomy says.