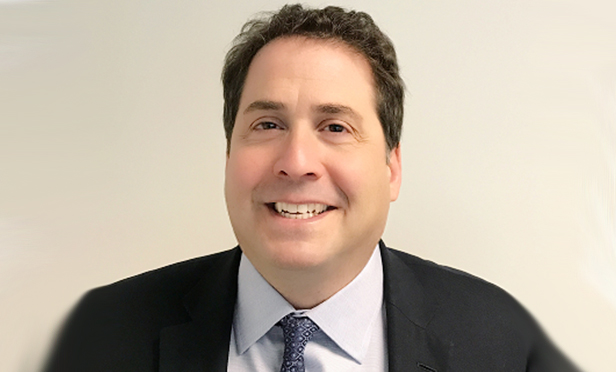 CHICAGO — Chalk up another migration from niche status for commercial real estate. We've seen it with seniors housing and medical offices. Now student housing is shedding its also-ran position. You can tell a real estate sector has arrived when sovereign wealth funds start salivating over sector opportunities, and that's exactly what two PNC Real Estate SVPs, Ryan Welsh and Michael Katz, are seeing — and so they explained in this recent exclusive interview.
GlobeSt.com: Give us the overview as to the finance and lending environment for student housing. What does your pipeline look like?
Ryan Welsh: Both debt and equity markets remain extremely liquid for all sorts of student housing lending: bridge, construction and perm. Both Fannie and Freddie are active and provide a consistent source of financing. One of the changes we've seen in the past few years that has added quite a lot of liquidity is the emergence of debt funds into the space, which also provide bridge and construction financing. They're offering higher-leverage terms than banks, agencies and life companies at only a marginally higher rate. Plus, they're often willing to lend on underperforming and transitional properties as well as newer construction that isn't fully stabilized.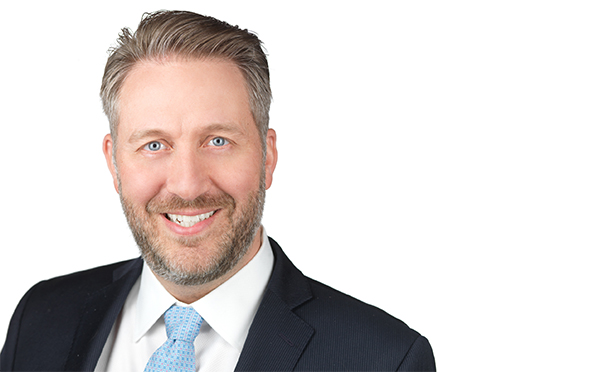 Michael Katz: We're also seeing new equity sources, foreign investors and sovereign wealth funds. A lot of larger developers are building truly class-A product and positioning them for sale often to foreign investors.
GlobeSt.com: And the pipeline?
Welsh: We expect to meet or exceed last year's levels. It could be upwards of $400 million. We've seen from the agencies a little reluctance to finance properties at the start of their first year of operation. They prefer 12 months of stable operations.
Katz: Unless a brand new property is doing gangbusters and fully preleased for the coming school year. Agencies, while they're very liquid and offer a consistent source of capital, are very cautious.
GlobeSt.com: Let's look a little closer at the sovereign wealth funds.
Katz: Funds, especially from Singapore, have entered the space in a really big way over the past three to five years, investing several billion dollars in the market. That's being driven by a number of factors. First, in the low-yield world we're living in, the student housing space provides steady returns. Also, the Asian student population has accelerated significantly over the past 10 years. So it makes sense that Asian sovereign funds are seeing that dynamic and racing toward those higher-level student housing properties. As a result of this fresh equity, we're seeing cap rates coming down.
Welsh: In fact, with the emergence of new equity, cap rates are the same or inside conventional multifamily — as low as four percent — so assets are trading in many cases at a premium to comparable conventional multifamily. It's a result of the perceived reliability of steady cash flows and operating consistency that would protect this sector in a recession scenario.
GlobeSt.com: Let's go with that thought. What are the benefits and, for that matter, the risks?
Katz: Student housing has more stable returns, less cyclicality and growing demographics from both U.S. and foreign-student populations, which means growth.
On the flip side, there's obviously a higher barrier to entry. You need a strong operator with a good track record. It's more of an operating business than traditional multifamily — although less so than seniors housing — so you need that strong operator to maximize your returns. Plus, if leasing cycles are missed, it can cause a large hit to your projected returns. In addition, there are increased costs, driven by construction and labor and the trend toward assets closer-in to campus.
Welsh: Developers looking to build new student housing should have a very good understanding of current supply-and-demand dynamics. In most of the markets we lend in, there is pent-up demand for modern student housing options and positive enrollment growth. That said, there are a handful of markets with low barriers to entry that we are watching and may be approaching equilibrium.
GlobeSt.com: So what's the outlook?
Katz: It's positive, not just from PNC's perspective but nationally with the operators we're seeing. The outlook is this: Continued strong rent growth, U.S. and foreign demographics and cap-rate compression.
Welsh: The largest operators have projected one to three percent year-over-year rent growth, across their portfolios for the 2019/20 school year. Outside a few smaller markets where the supply dynamics are off, student housing should continue to perform very well. There are no signs of weakness in investor demand.
Michael Katz is a senior vice president and loan originator for the Agency Finance segment within PNC Real Estate.
In his role, Katz is responsible for originations of Fannie Mae, Freddie Mac and FHA loans. Since 2001, he has originated more than $2.5 billion in agency and Commercial Mortgage- Backed Security (CMBS) loans and structured loans for several of the largest multifamily owners based in the Chicago area. He has also originated loans for prominent national operators within the affordable, seniors, student and DST space. Prior to joining PNC in 2010, Katz originated CMBS and agency loans at other major banks.
Katz earned a Juris Doctor degree from the University of Detroit Mercy School of Law and a bachelor's degree in business administration with a major in finance from Lawrence Technological University.
Ryan Welsh is a senior vice president and loan originator for the Agency Finance segment within PNC Real Estate.
In his role, Welsh is responsible for originations of Fannie Mae, Freddie Mac and FHA loans, as well as PNC's fixed rate balance sheet program for conventional multifamily and student housing properties nationwide.
Since 2001, Welsh has completed the financing for more than $1.5 billion of dedicated student housing properties. Prior to joining PNC in 2010, he served as a regional manager at another large bank and in other real estate groups. Welsh earned a bachelor's degree in economics from the University of Michigan.