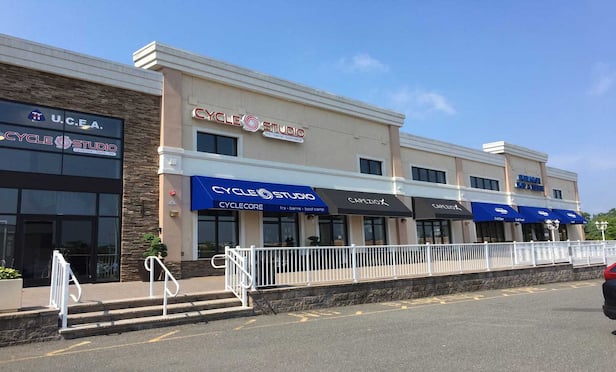 EAST RUTHERFORD, NJ—National beauty salon suite company Phenix Salon Suites has entered the Garden State with three lease signings totaling nearly 17,000 square feet.
Commercial real estate brokerage firm Cushman & Wakefield reported the three New Jersey leases as well as lease deals in Connecticut and Long Island. In total, the firm has leased approximately 28,000 square feet in new deals in the New York metro region.
The transactions were announced by C&W's David Townes, who heads the commercial real estate services firm's East Rutherford-based New Jersey retail team and serves as the franchise's New York Metropolitan Area exclusive leasing agent.
The New Jersey transactions were at Tinton Falls Plaza, 980 Shrewsbury Ave. in Tinton Falls (5,962 square feet); Garden State Pavilions at 2240 West Marlton Pike in Cherry Hill (5,500 square feet) and at 45 Central Drive in Clark (5,400 square feet).
In Connecticut, Townes represented Phenix in a 6,000-square-foot commitment at the Golden Crest Plaza at 596 Westport Ave. in Norwalk, with Jeff Kintzer of Royal Properties serving as landlord broker.
Phenix also leased 5,200 square feet at Carmans Plaza at 941 Carmans Road in Massapequa, NY. Dan Glazer of Ripco represented the property owner in that transaction. Allesandro Randazzo from Metro Commercial served as the broker for the landlord in the Cherry Hill, NJ transaction. Sam Bernhaut and Nicole Nannola of CBRE representing the property owner in the Clark, NJ lease deal.
"Phenix Salon Suites offers distinctive co-working space for hair stylists and other beauty professionals, and its rapid growth in our region—and nationwide—speaks to the success of this forward-thinking concept," Townes noted. "The personal services industry is thriving, and it is clear that demand among entrepreneurs within this space will continue unabated. In turn, Phenix has become a sought-after, high-traffic retail tenant."
He adds that Phenix Salon Suites continues to target well-located sites throughout our market, including New York's five boroughs, Long Island and the Hudson Valley; New Jersey and Connecticut."
The company, headquartered in Encinitas, CA, began expanding in 2012 and opened 26 new locations in 2012. The company now has 200 new locations with over 300 locations slated to be opened in the next couple of years.
The firm, according to its website, has locations in East Meadow, Harlem, Lindenhurst, Middletown and New Rochelle in New York State. In Connecticut, there are Phenix Salon Suites in: Glastonbury, Manchester, North Haven and Stamford.