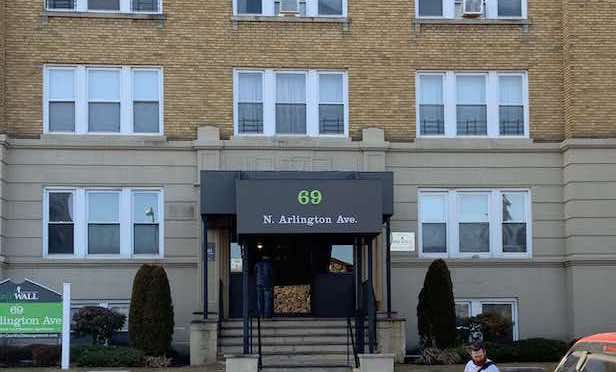 NEWARK, NJ—Locally-based OneWall Partners has secured $57 million in financing for a 13-property residential and mixed-use portfolio located in Orange, East Orange and Jersey City.
The financing through the Freddie Mac Small Balance Loans Program was announced by CBRE, which secured the loans for the group of residential and mixed-use properties owned by OneWall Partners.
CBRE VP Jaspaul Kapoor secured the loans on the properties that were mostly part of a 2017 portfolio purchase for $63 million. OneWall Partners is the largest property owner in East Orange and one of the largest transit-oriented workforce housing owner/operators in northern New Jersey.
"The CBRE Freddie Mac Multifamily Small Balance Loan program recently topped $4 billion in total originations, reaching this milestone in just four years," says CBRE's Kapoor. "Our team around the country has now closed nearly 1,700 loans, averaging $2.4 million per loan, and has been the top seller in the program for the past two years. The refinance for our client, OWP, was ideal as it provides flexibility for the ownership."
"The Small Balance Loan program fits very well with our urban, workforce housing strategy," says Ron Kutas, chief operating officer for One Wall Partners. "CBRE and Freddie Mac have been great partners in helping us grow our portfolio."
The loans were secured for the following properties: 172 William St. in East Orange; 69 North Arlington in East Orange; 242 and 195 Prospect St. in East Orange; 157 and 147 Halsted St. in East Orange; 122 Stevens Ave. in Jersey City; 209 William St. in East Orange; 17 Webster Place in East Orange; 212 Central in Orange; 57-73 South Walnut St. in East Orange and 150 and 157 South Harrison St. in East Orange.