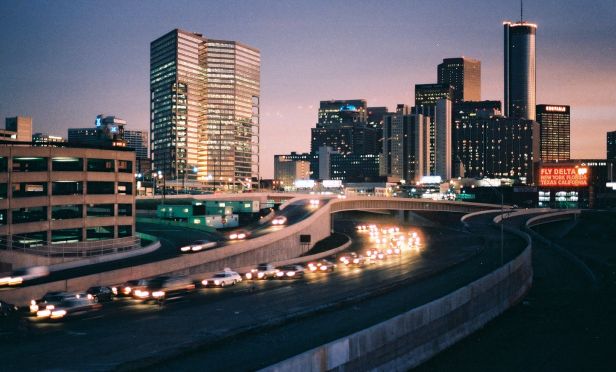 ATLANTA—The prolonged economic expansion in Atlanta that has fueled the increase in total employment by 600,000 jobs since its trough nine years ago, is showing no signs of slowing down.
According to a report released by Madison Marquette, Atlanta created 52,400 new jobs from May 2018-May 2019. Its increase of nearly 600,000 jobs from early 2010 to May 2019 represents a 26.8% increase in total employment in less than 10 years.
A significant portion of the annual employment gains were in Professional & Business Services (+18,000 jobs), Education & Health Services (+12,000 jobs), and Leisure & Hospitality (+11,100 jobs). As a result of the strong job growth, the metro area's unemployment rate has declined 60 basis points to 3.0% over the prior 12 months to hit its lowest level since mid-2001.
"Bolstered by strong job growth and sustained demand for office space across Metro Atlanta, landlords are expected to retain their negotiating power in lease negotiations, especially for those high-end space options in the urban core," says Bill Weghorst, president, property services, Southeast for Madison Marquette.
Although job growth has moderated from the strong levels experienced over the past several years, Georgia State University forecasts 54,400 jobs will be created in 2019, followed by the addition of 40,600 jobs in 2020.
"Atlanta remains an economic powerhouse as companies flock to the area for its low cost of doing business and proximity to an exceptional talent pool of highly skilled workers created by local universities and a strong workforce," Madison Marquette states in its report. "Atlanta's economic outlook remains positive and makes it one of the best metro areas for companies seeking quality space for relocations and consolidations. As one of the fastest-growing, high-tech urban centers in the nation, Atlanta is leading the way in creating a national center for innovation and industry growth.
Some of the recent corporate expansion announcements by ThyssenKrupp, Anthem, Google, Salesforce.com, Starbucks, InComm, Honeywell, Pandora Media, and Zillow point to the area's attractiveness to employers seeking a highly skilled and educated workforce. Of late, Norfolk Southern Corp. has recently chosen to relocate its corporate headquarters from Virginia to Midtown Atlanta, bringing with it 850 jobs and more than $500 million in economic investment.
Madison Marquette, a Washington, DC-based private real estate investment manager, developer, operator and service provider states that BlackRock and Accenture are also looking to Midtown Atlanta for their respective new innovation centers. BlackRock is considering leasing more than 200K square feet and bringing 1,000 jobs to Atlanta by 2024 while Accenture opened its tech center late last year with plans to create 800 jobs.
In terms of Atlanta's office market, Madison Marquette predicts that Class A space will remain in strong demand and the flexible space/co-working sector is now a primary growth driver within the office market that shows no signs of slowing.
"The creative office segment will also experience strong leasing momentum as traditional office tenants consider creative alternatives to meet the young talent pools' growing demands," the report states.
The firm also expects increased construction activity to put continued pressure on existing office buildings "to measure up to the amenities and tenant experiences that new developments can offer."
"Atlanta's office market is thriving on its strong fundamentals as sustained demand for quality space have pushed asking rents to record levels," says Scott Rees, SVP, leasing, Southeast region for Madison Marquette. "New deliveries are providing a wide range of options for tenants and greater competition among landlords is pushing up incentive packages, even as asking rents remain on a slower-but-still upward trajectory."
The overall office vacancy rate stood at 15.0% at the end of the second quarter of this year. The Class A market posted a 15.5% vacancy rate, while Class B properties came in with a 14.7% vacancy rate. The overall direct office asking rent in Atlanta at the end of the second quarter stood at $27.56-a-square-foot. Class A rents rose $0.70 a-square-foot to $30.62-a-square-foot during the second quarter and have risen 6.2% or $1.78-a-square-foot over the prior 12 months due in large part to healthy demand and recent construction deliveries.
At the end of the second quarter there was 7.2 million square feet of office product under construction in Atlanta, according to Madison Marquette.