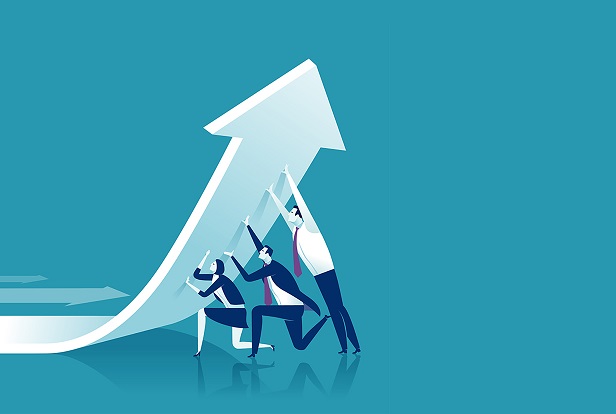 After a slow start in Q1, lending activity gained traction in Q2, according to the CBRE Lending Momentum Index, which closed at a value of 244 in June, up by 2.3% from March's close. Compared with a year ago, the index is up 20.8%.
The CBRE Lending Momentum Index tracks loans originated or brokered by CBRE Capital Markets. The index has a base value of 100, which represents average activity for 2005.
The quarter was marked by strong activity among life companies and banks' ongoing hold on the marketshare for CRE lending.
Life companies capturing 26% of non-agency lending volume—up from just over 20% a year ago.
CBRE's survey of 21 life company lenders indicates that all are actively quoting deals and most have robust pipelines. They are quoting both fixed- and floating-rate deals, with LTVs up to 65%. Many also are providing higher LTVs on select deals through higher-yielding structured loan products, CBRE reports.
Meanwhile, banks close to 36% of volume in Q2, down slightly from 39% in Q1 but virtually even with a year ago, CBRE says. Banks remain active in quoting shorter-term floating- and fixed-rate deals; however, some banks have been actively quoting seven- to 10-year deals, it reports.
The "Other" lender category, which includes REITs, finance companies and debt funds, had a 26% market share in Q2—lower than a year ago but up 12 percentage points from Q1. CBRE Capital Markets tracks some 200 debt funds that are actively placing capital in the bridge, mezzanine and construction lending segments.
After a strong Q1, CMBS conduit market share dipped to 13% in Q2. Many market participants expect CMBS volume will stabilize in the second half of 2019, as spreads likely will remain stable or tighten slightly, CBRE says.
Underwriting Gets More Conservative
More conservative underwriting was another development to note for Q2, according to the index.
Average cap rates and underwritten debt yields in Q2 increased toward levels of a year ago, CBRE said. In addition, the overall underwritten debt service coverage ratio rose to 1.48x in Q2 from 1.40x in Q1. A year ago, the overall underwritten debt service coverage ratio averaged 1.51x.
The percentage of loans carrying full- or partial-interest-only terms fell below 60% for the first time since Q3 2017, it also reported. The percentage fell to 59.6% from 67.5% in Q1 and 61% from a year ago. With fewer interest-only loans and several fully liquidating loans, the average amortization rate increased to 21.2% from 16.8% in Q1 and 20.2% in Q2 2018.