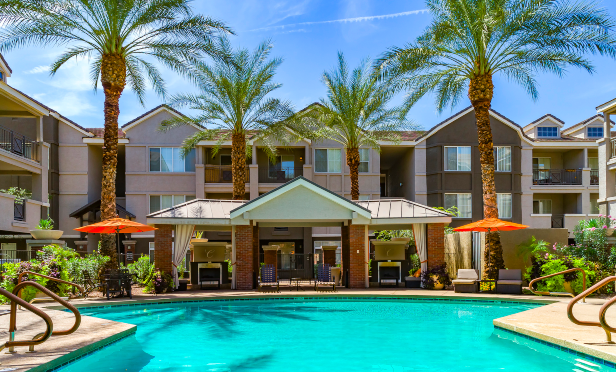 Chicago-based Rockwell Property Co. has acquired a 192 condo units inside the 360-unit Citi on Camelback residential community in Phoenix for $32.7 million. It is the company's second acquisition in the market tin four months.
The property was built in 2002 and converted into a condo project in 2008; however, due to the economic downturn, only 168 units sold. Rockwell plans to upgrade the interior units, and is open to buying additional units in the building.
Upgrades will include improved flooring, new cabinetry, quartz countertops, smart technology and upgraded finishes throughout. The company also will take over the property management responsibilities for the community.