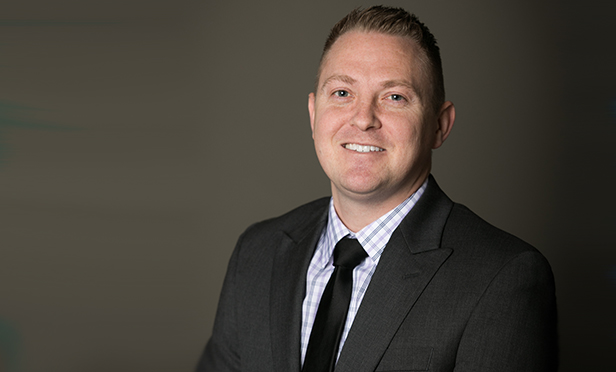 COLUMBUS, OH–The numbers are staggering. According to Tony Casper, CEO of Safe Passage Consulting, the incidents of active shootings in the US have escalated over the past two decades, from single digits in 2000 to roughly 30 annually. The 17 plus-year law- enforcement professional, who will be presenting at this year's IREM (Institute of Real Estate Management) Global Summit, believes that much of this is attributable to the heightened attention these incidents–and the shooters–get in this age of 24-hour social media coverage. (Casper also shared much of this information in a recent IREM Accelerator Webinar.)
Whatever the cause, it's clear that the days of "it can't happen here" are long gone. That being the case, Casper has advice for property managers to secure their assets, without turning them into bunkers, and restoring a sense of safety to all occupants, staff and tenants alike.
"The increase in these incidents is due in large part to the sensationalization of social media, and the notoriety that comes with it," he says. "This is very clear from the notebooks and videos and tweets they leave behind."
There's another equally disturbing data point that accompanies these events, from the Bureau of Labor Statistics, which reports that "20 to 40 percent of your workforce will quit or tenants will leave after an event like this." He drives home the fact that buy-in to safety procedures and preparedness are essential to save lives and stabilize your buildings.
And that comes down to training. A certified, professional group of consultants trained in this area can document vulnerabilities, "gaps in security as well as fire safety," he notes. And this can be done in the context of FEMA guidelines "to give your case a bit more teeth when you present these recommendations to your property owner."
But policies and procedures aren't enough. Buy-in on the part of building occupants and staff is key to making any preparedness initiative work. That, too, is the result of proper training. "People have to understand the why," says Casper, "so changes are more easily embraced. If they understand the reason for adding keycards, for instance, they'll embrace the change as something management is doing for them, for everybody."
The FBI has engaged a "run, hide, fight," training approach, something Casper admits he isn't fond of. But sometimes, in the extreme, it can be necessary to attempt to overcome the shooter.
"On average, people are hurt when they're four to six feet away from the shooter," he reports. "The Las Vegas shooting was unique in that regard. Overtaking a gunman sounds scary because it is scary, but we're talking about a life-and-death situation where there's no other choice. People deserve to return home at night." And you can't always rely on first responders, since 50% of these incidents are over before they arrive on the scene.
"Preparedness minimizes damage to people and property," says Casper, "and that's what we're looking for. Yes, it means investing more money in your properties, and budgets are always tight, but there are techniques and property enhancements than can minimize risk. One of our main goals in the webinar and the Summit session is to help managers better prepare for a critical incident, mitigate loss of life and property, and help tenants feel safe."