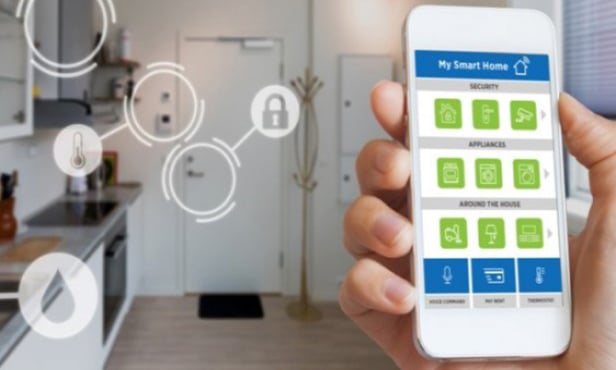 ARLINGTON, VA—"Advances in technology are a challenge to keep up with," writes Paula Munger, director, Industry Research & Analysis for the National Apartment Association (NAA). The response she cites from NAA's recent survey on the rate of technology adoption in multifamily housing might reveal initial reticence, but the report also finds technology increasingly is working its way into properties to positive effect for both residents and owner-operators.
GlobeSt.com spoke with Munger to discuss the key findings, trends and surprises from the survey.
GlobeSt.com: What are the most common first-step applications of smart-home technology?
Paula Munger: A common first step is to install smart thermostats, encouraging your residents to conserve energy. Sixty-two percent of owner-operators are focused on unit- level technologies, which also include smart locks, lighting and electronic billing.
GlobeSt.com: How do owner-operators structure costs for smart-home technology? Munger: At 47 percent, most price it into the rent, so they're charging a bit more for a higher-tech apartment as opposed to charging a separate fee (22 percent). Regarding rollout, if you bulk-purchase smart-home tech then you would treat that as a capital expenditure. If you have an apartment turn over and you're just swapping out a smart thermostat then that may end up as a maintenance expense.
GlobeSt.com: Did any demographic trends stand out to you in the survey? Munger: When we asked what they found most beneficial about smart-home tech, the 45- to 60-year-olds were more interested in convenience, the over-60-year-olds were interested in control, the 30- to 44-year-olds said saving money and the 18- to 29-year-olds were most interested in "making my life more efficient." Every group agreed on saving time. Interestingly, the 45- to 60-year-olds edged out the youngest age group for being most comfortable with smart-home tech.
GlobeSt.com: What did the survey indicate about ownership objectives with regard to smart-home tech?
Munger: We've had a surge in apartment demand during the last decade that continues today, and it's really important for owners and operators to differentiate themselves. The highest score was resident attraction and retention and the lowest was revenue driver. In between those were operational and cost savings. Owner-operators are certainly looking at how can I get renters in here and how can I keep them here.
GlobeSt.com: What are the chief reasons owners and renters might resist smart-home tech?
Munger: We asked owners and operators about their biggest challenges and cost was cited as No. 1. Second was incompatibility with technologies. Future-proofing was mentioned a lot as well – how do we know what to choose that isn't going to be outdated by the time we even implement it?
On the resident side, first was privacy concerns. Cost actually ranked second for the residents. Other concerns ranged from a lack of familiarity to a lot of fears about hackers and data security, including the comment "creepy" coming up a few times. I was somewhat surprised by how many people mentioned possibility of becoming lazy – "I don't need this, I don't want to rely on this too much. And if everything's running on an Internet connection and I don't have that connection, then what happens?"
GlobeSt.com: What was most surprising about the survey results?
Munger: I was surprised on both the owner-operator and resident sides that they're still at the basic level. Three out of every five owners told us that their implementation of smart- home tech is just very basic at this point and 46 percent are just beginning. We're going to see more and more of it in the future and also more partnering with smart-home tech platform providers. Owner-operators are not tech companies, they're housing providers, so it will really help to have a partner.