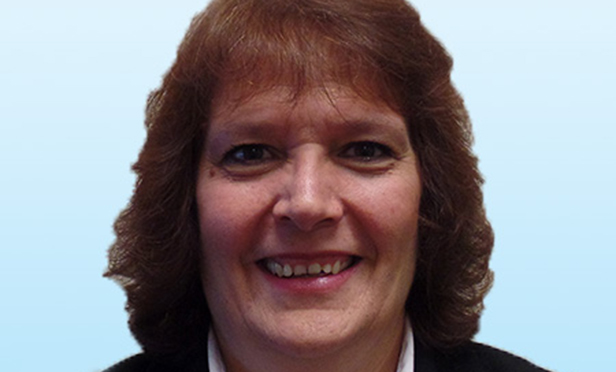 PITTSBURGH—With tech at the forefront, companies such as Facebook and Apple are calling
Pittsburgh
home, and millennials are closely in tow. In this
exclusive
,
Dick Cassetti
,
Colliers International
Pittsburgh's market leader as of January 2019, and
Lisa Mikolay
, Pittsburgh's operations manager, recently discussed Pittsburgh's tech boom, Colliers' growth in Pittsburgh and its plans for increasing market share in the region.
GlobeSt.com: What does the second half of the year look like in terms of the Pittsburgh market?
Mikolay: The Pittsburgh market is being noticed more and more by investors and developers, but people from outside of the Pittsburgh region who have noted that the CBD and fringe is very strong and has remained very stable. The greater CBD has seen a lot of development of Lawrenceville and The Strip District, and the North Shore has seen a lot of resurgence. There is a lot of development and interest from Facebook and Ford, so there's a good amount of attention in this region including the suburbs.
The Strip District has had a lot of interest from technology companies. This area has lots of restaurants, and you can walk and bike wherever you want, and you can get to the CBD easily. A lot of people in the technology sector are moving into the Strip for that reason.
Cassetti: There are a lot of buildings in the Strip District that were built a hundred years ago that are very easily being refurbished into the industrial chic and high-tech space that millennials like.
GlobeSt.com: What are the market conditions in general? What are you seeing in terms of vacancies, etc.?
Cassetti: Pittsburgh is a very strong market. We are basically the slow-but-steady growing type of city. We don't have the peaks and valleys of other cities. We have a challenge that some cities don't with the three rivers and the mountain ranges but everything basically has been expanding and growing primarily due to the surge in high tech and the interest of high-tech firms in Pittsburgh.
GlobeSt.com: Would it be safe to say that rents are more reasonable in a city such as Pittsburgh?
Cassetti: Correct, class A space in downtown Pittsburgh is in the mid-to-high $30 per-square-foot range. Other areas, like The Strip District or Oakland will be higher only because there's very little space and space is in a high demand. Rents in these areas range anywhere from $35 to $50 a square foot.
Oakland is the home to the University of Pittsburgh and five or six other colleges. But the real driver for Pittsburgh is Carnegie Mellon University. They have so many exciting and different high-tech majors with robotics and related fields. There's a lot of business that gets generated from CMU.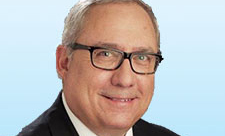 GlobeSt.com: What are the highlights for the first seven months in your new role as market leader?
Cassetti: The highlight for me for my first seven months has been working with so many talented people. Gregg Broujos has been promoted to regional principal, creating a need for a new market leader. Gregg, along with Lisa Mikolay our operations manager, have made the transition an easy one. We have a great nucleus of a team here and we're looking to grow it.
GlobeSt.com: What are you seeing in terms of growth opportunities, market share, getting large assignments and attracting top talent for your office as you take this new position?
Cassetti: One thing that should be noted is we are literally and figuratively on the move. We are moving to a building that is undergoing a major refurbishment, 525 William Penn Place, to the 35th floor with phenomenal views of the city. Within the CBD, 525 William Penn Place has been one of the more active properties during the past quarter. Kennametal is relocating its headquarters to the building and the accounting firm Cohen & Company has signed a lease to occupy 12,378 square feet. This move will be very beneficial to our recruiting efforts.
As it relates to us: when I joined Colliers at the beginning of the year, we had eight brokers. Since that time, we've added three more. We also have another broker that is going to be starting in January of 2020 and we are in discussions right now with three to four other brokers with five to nine years of experience. So right now, the future is very bright.
Recruiting is obviously a process. Growth just doesn't happen overnight. The most important part is the brokers we are talking with all have experience. If we can add four more quality people with good experience in 2020, I'll consider that a very good year.
Mikolay: One of the key aspects of the build-out of our space is if we have a client in town and they need to land somewhere for a short time, there will be space for them to work in our front office. We are making it very client forward.
Cassetti: Basically, 525 William Penn Place is going to be a brand new building so it's going to have a state-of-the-art fitness center and tenant amenity lounge right off the lobby. Maybe you have a client meeting but don't want to have it in the office, you can have it in the lounge. There's coffee in the morning and wine in the afternoon. There's a cafeteria for those rare days where it rains in Pittsburgh so we have somewhere to go without getting wet.
GlobeSt.com: What else can you share about Pittsburgh that people from outside the area might not know about it?
Mikolay: I always say the Pittsburgh region gives you a warm hello and a big hug, and you just can't leave.
The Colliers Pittsburgh office offers brokerage services for office, retail, industrial, investment sales, agency leasing, property management, occupier services and tenant representation.
According to Colliers' latest market report, Pittsburgh's overall office vacancy rate increased only slightly, going from 8.5% in the first quarter of 2019 to 8.6% in the second quarter. Average rental rates for all classes and submarkets reached $22.94. Rates in the CBD continue to increase and lead all submarkets with an average rate of $26.31. The greater downtown is not far behind as those rates have also risen to $26.04.
Construction activity continues to be light in the Pittsburgh office market. A majority of the construction occurred in the greater downtown where 290,290 square feet was delivered. This includes District 15 in the Strip District, where Facebook will occupy 105,000 square feet and SAP Center on the North Shore, where SAP will occupy approximately 122,000 square feet.
The Facebook lease in The Strip District is an example of how hot that neighborhood is for the technology industry, as Mikolay mentioned. At the heart of this transformation is 3 Crossings where Smith & Nephew signed a lease for 46,000 square feet. Vocollect, a subsidiary of Honeywell, will be subleasing approximately 25,000 square feet from Robert Bosch in 3 Crossings. Those two tenants will be joining other major tenants such as Argo AI and Apple in the Strip District.
The Greater Pittsburgh industrial market finished the second quarter of 2019 with a relatively low vacancy rate of 5.7%. Overall rental rates had a slight increase to $6.28. Flex properties averaged $12.69 while warehouse averaged $5.12. Flex rates increased this quarter while warehouse rates remained the same. All product types have remained very active with tenants in the 15,000 to 30,000-square-foot range leading the charge.
The retail market has stayed relatively flat through the second quarter of 2019. Leasing activity was very quiet with no major transactions occurring. The major issue is that there is not enough vacant space to accommodate the significant tenants who want to either relocate or enter the market. This issue also means there is very little market volatility, according to the Colliers retail report.