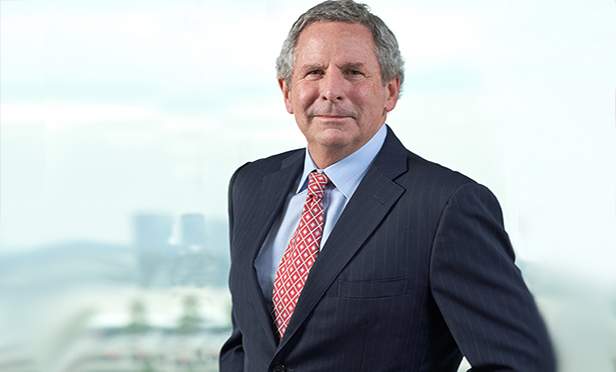 IRVINE, CA–"Overall, we're not seeing doom-and-gloom in retail. We're seeing change, opportunity and value." So said Rick Chichester, president and CEO of Faris Lee Investments, when GlobeSt.com talked with him in May. We're several years into retail's new normal, so have retailers mastered the omnichannel challenges and nuances of balancing online retail with bricks and mortar? "Nobody has the answer yet," says Chichester.
GlobeSt.com met with him to discuss in this exclusive interview.
GlobeSt.com: Is there an omnichannel sweet spot between bricks and clicks?
Rick Chichester: I think that's what everybody's looking for, and nobody has the answer yet. Online retailer Amazon is spending a lot of time trying to figure out how to get into bricks and mortar. There's the purchase of Whole Foods. There's the return and drop lockers they've placed at Kohl's and are testing at 100 Rite Aids. They are also finalizing their forward strategies for Amazon Go, as well their 24,000-foot neighborhood grocer concept, and pharmacy expansion. Amazon is experimenting with what that physical footprint needs to look like to stay more engaged and closer to their clients…where online is more transactional, Amazon knows how important the personal interaction and relationship is that is provided by the physical store.
Meanwhile, you have Walmart, probably the greatest challenger to Amazon. The two are approaching the business of retail from opposite extremes, where Amazon was completely online and is now moving into physical locations, Walmart was solely in physical locations and is now moving online. Walmart has a unique advantage in the physical space because it has a store within 10 miles of 90% of the US population. So, Walmart it has arguably the best physical layout of any retailer in the country and Amazon has the best online presence and customer data – seems to me that they're going to meet in the middle somewhere.
Outside of those two, you have Fry's testing a cashless store in Arizona where you might not even go in to shop, but instead just order your food and an autonomous car/driver brings your groceries to your house. Kroger recently reduced their real estate group significantly because their go-forward focus, as least in the near term, is going to be online. Everybody's trying to find the answer to where the sweet spot is in the customer mindset, experience, convenience and relevancy.
GlobeSt.com: The quality of the retail aside, you also said the underlying real estate is always good. What did you mean by that?
Chichester: Unlike all other product types, retail is the most real estate-dependent commercial class. In office, you only need a concentration of office projects to have an office destination. In industrial, you need to be near enough to good transportation, whether that's air, water, rail or highway. In retail, you have to be on the absolute right intersection of the best location a local market has to offer. Regardless of the performance of the retail business, the real estate itself fundamentally has to be situated in the best location for the local community.
GlobeSt.com: Many retailers are expanding into stores vacated by out-of-date formats rather than building new. What concepts are most likely to take advantage of that opportunity?
Chichester: They're all over the board, but you have fitness backfilling most of the vacant grocers because the customer draw, the uniqueness and its convenience to a local community fits well with the same demographics. Some large-format grocery formats are backfilling by downsizing their space and bringing in smaller grocers, or redesigning to smaller formats and attracting new tenants. You're also seeing health- and medical-related businesses like doctors, dentists and urgent cares looking at retail.
You're also starting to see retailers begin to partner, as opposed to competing. Amazon is moving into Kohl's, Disney Stores just made a deal with Target to place locations into some of Target stores. These companies are aligning as partners because they understand the similarities in their customer base and the opportunities to reach the customers through other venues. I think you're going to see more of the store-in-store concept.
It's a substantial kind of rethinking of retail. It's not as standard as it has been in the past. Retail makes an offer of one of three things: value, experience or convenience. It's looking for the convenience to its local community.
GlobeSt.com: Let's turn our attention to malls. What is the outlook for A, B and C product respectively?
Chichester: Because they occupy some of the best real estate, class A malls are only going to improve. The best malls will continue to densify and go vertical, incorporating more mixed use and/or lifestyle amenities and attributes.
The question mark for me are class B malls. They will still remain retail, but what kind of retail? The major apparel and large format department stores are probably not going to be as relevant, as evidenced by the challenges facing JCPenney, Sears or Macy's. So what do you do with those vacated box spaces? B malls still have some significant attributes. Like A malls, they sit on 45 to 60 acres, on a freeway with at least one freeway off-ramp and in many cases two. I see them moving to a more of a local market use, which is convenience-driven. There could be opportunities for mixed uses, which will involve some kind of repurposing, inclusive of senior care, public storage, campus-style medical, and education. I do not see as much multifamily as many had hoped.
I don't know if C malls can continue as retail. There are exceptions, and that might involve some type of tenant reuse. One thing that class A, B and C malls all have in common is that they are usually good real estate within their local community, which might lead some of the C malls to be redeveloped as distribution facilities. It solves a challenge for online retailers, getting closer to the customer with these secondary and tertiary locations, and/or affordable housing, which the country is in great need of.
GlobeSt.com: The rise of same-day delivery reflects the importance of omnichannel strategies, yes?
Chichester: Omnichannel is solving for customer's expectation of "I would like what I want, when I want it, how I want it." Sometimes online is going to satisfy that and sometimes in-store is going to satisfy. The challenge for in-store is to know what you're solving for: value, experience or convenience. Online is really more of a convenience model, with a little bit of value, but not much experience. Bricks and mortar has to be very clear as to what it's solving for in this regard; value, convenience or experience, and then deliver with precision. Physical also has a uniqueness that online doesn't, it can also solve for all five senses; touch, sight, sound, smell and taste.
There isn't one that's better than the other. Online is not going to take over physical bricks and mortar. Bricks and mortar isn't going to take over online. Neither are dead, but they are coming together and there is an intersection where you're going to find the relevant businesses have cross-channel capabilities, physical and online so that the customer can make their own decision as to how, when, and where they want to shop.