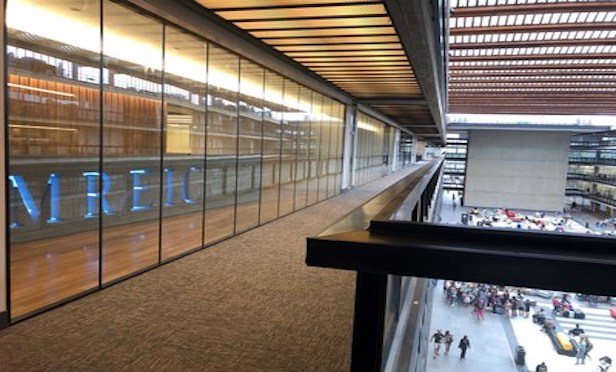 HOLMDEL, NJ—Net lease REIT Monmouth Real Estate Investment Corp. has relocated its corporate headquarters from Freehold to the Bell Works complex here at 101 Crawfords Corner Road.
The company's new headquarters was previously home to Bell Labs, the research and development arm of AT&T.
Michael P. Landy, president and CEO of Monmouth Real Estate Investment, says, "This move marks a milestone event for Monmouth as we begin our 52nd year as a public REIT. Our growth has been strong with gross assets more than tripling over the past eight years, while maintaining our high standards. Bell Works represents the perfect environment for our team to continue to take Monmouth to the next level and beyond."
No terms of the lease transaction or the size of the lease deal were released. The Bell Works complex is owned by Somerset Development.
Monmouth Real Estate Investment is a fully integrated and self-managed real estate company, whose property portfolio consists of 114 properties, containing a total of approximately 22.3 million rentable square feet across 30 states. In addition, the company owns a portfolio of REIT securities. The firm specializes in single tenant, net-leased industrial properties, subject to long-term leases, primarily to investment-grade tenants.
In late July, Monmouth reported it had purchased a new 350,000 square foot industrial building located at 5440 Haggerty Lane in Lafayette, IN for $25.5 million. The property is net-leased for 10 years to Toyota Tsusho America, Inc. The building is situated on approximately 45.62 acres.