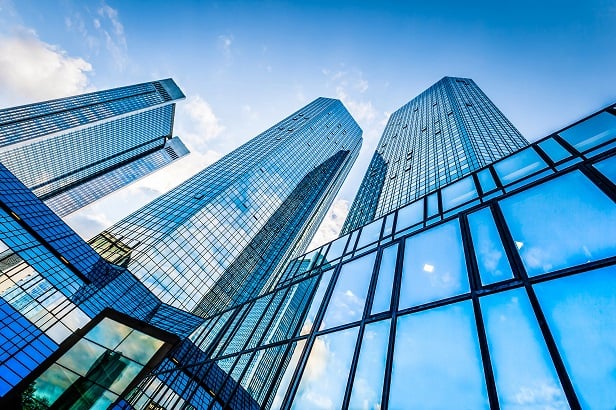 WASHINGTON, DC—Real estate still appeals to investors even as economic uncertainty looms and changes in demographics, infrastructure, technology and consumer behavior are triggering flexibility in development, space design and business operations, according to a new report, "Emerging Trends in Real Estate 2020," undertaken jointly by PwC and the Urban Land Institute.
"Even though we are late in the expansion cycle, volatility in global financial markets, coupled with geopolitical instability continues to drive investors to US real estate," Mitch Roschelle, a PwC partner, said in prepared remarks. "The asset class remains desirable as investors seek cash flows from tangible investments."
Hallmarks of this appeal include suburbs that are building exciting town centers and downtowns to compete with nearby 24-hour cities and an industrial/distribution sector that continues to be top-ranked for development and investment prospects. There are other, less desirable trends that the report highlights however, including the lack of housing affordability which has reached the crisis stage and climate change. Regarding the latter, the report notes that extreme heat will adversely impact real estate investments if there is no intervention.
Top-ranked Cities for CRE Prospects
All that said, for the moment real estate is flourishing and as it does so, the cities that embrace change and rethink growth strategies will flourish as well, the report said. The highest-ranked markets for investment and development prospects are those that are successfully positioned as compelling, lively places with ample employment opportunities and an attractive quality of life.
The top-ranked cities for overall real estate prospects for 2020 are:
Austin
Raleigh/Durham
Nashville
Charlotte
Boston
Dallas/Fort Worth
Orlando
Atlanta
Los Angeles
Seattle
Tampa/St. Petersburg
Other takeaways from the report include:
Housing affordability
Even in areas that previously had low-cost housing, affordability has reached a breaking point . With challenging housing conditions, employers are not apt to relocate employees in areas with inadequate affordable housing. As a result, there has been a rise in co-living, in both older and younger generations.
Extreme heat
According to the report, research links extreme heat to as much as a 4% decrease in US GDP for mid-sized cities because of increased expenses and reduced growth rates. High temperatures in urban-area buildings also increase the building cooling load by 13%. Changing temperatures mean higher energy and thermal needs that are leading to costly retrofits and thus impacting building design.
Industrial
The industrial/distribution sector continues to be top-ranked for investment and development prospects, reflecting the rising demand for storage and delivery facilities and the impact of e-commerce. Data centers are also gaining momentum, says the report.
Multifamily
Multifamily and single-family rentals are highly favored assets as housing needs evolve for baby boomers and millennials.
Forecast
Adaptability to change along with discipline will be two key factors for the industry's ability to weather an economic downturn and withstand the possibility of softer real estate demand in the future.