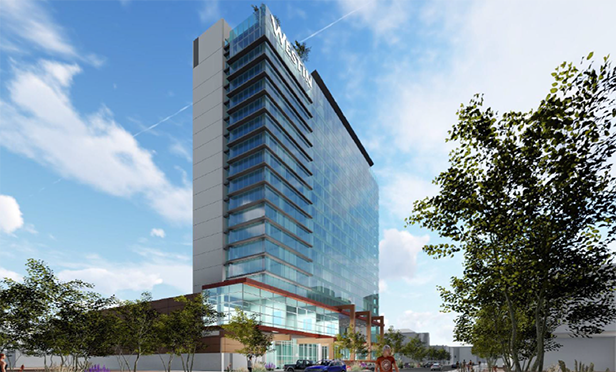 DALLAS — To use a well-worn metaphor, we're in the latter innings of a nine-inning economic game. But what exactly does that mean for developers looking to bring their next big thing out of the ground? As Mike Jaynes, president of HALL Structured Finance (HSF), tells GlobeSt.com, there are indeed cautionary notes at this stage in the upswing, not the least of which are the ever-rising costs of material and labor– which he pins at approximately 15 percent year-over-year.
But the game is still on, and Jaynes sees plenty of room to run for the development community, at least for developers who have done their homework. "We're proceeding with cautious optimism," he says, "through this year and well into next year. Yes, there are some concerns, such as an economy that's slowing in growth." He cites reports putting GDP growth at two percent this year and one plus percent next, "which should result in a slowing pace of new hires across the country." He says HSF is also keeping an eye on employment growth, which is starting to level off as chronic labor shortages rise.
Now, the 800-pound concern in the room is the trade wars. "Major multinational corporations have big decisions to make in terms of where they put their capital expenditures," he says. "Do they pull their plants out of certain countries and rebuild somewhere else? There are big capital decisions that go into those types of business forecasts."
While that litany of woes speaks to caution, there's a lot of market-wide intel that speaks to optimism. "What offsets these concerns are unemployment that's still hovering around 3.6%," he says, "corporate profits that exceed expectations and the fact that it's still a job-seeker's market, with more job openings than people to fill them. Plus, wage growth remains positive, so consumer spending continues to rise."
So, what's a borrower to do? As we approach the later stages of this record-breaking run-up, Jaynes puts forth some tried-and-true direction for potential borrowers, underscoring the truth that old-school rules still apply.
"We think there are select opportunities for those developers and borrowers who study their projects' markets and submarkets closely, wherever they might be," he says. That means, "they understand the supply/demand characteristics of those markets and submarkets, and what the future demand generators will be."
Jaynes says HSF avoids doing business in markets where there are what he calls "binary demand generators" in favor of markets with multiple demand generators. You're less likely to find a broad diversity of demand drivers in secondary and tertiary markets. "There's great opportunity in those areas," he says, "but you have to be very careful in selecting your design/development team. A strong local labor force is critical to delivering a project on time and on budget."
"We've always been cautious when it comes to the selection of the development team," he continues, "but that caution is elevated in the current environment. If a developer isn't an institutional developer with a track record, we'll look more closely at the other team members as part of our due diligence."
And that speaks to the validity of the construction budget. "Obviously, we need to trust that the project can be built within the developer's proposed budget," he says, "especially in the secondary markets and with those workforce shortages." All this in addition to that 15 percent annual construction-cost hike.
The goal here is to ensure healthy NOI margins. "We like to look at projects that produce an 11-to-13-percent debt yield to HSF's position based on stabilized NOI," he says, "considering what we have to underwrite based on those increased expenses." It's all about debt yield, he adds.
So yes, the economy is getting long in the tooth. But it's showing only marginal signs of running out of steam. Easily for the next 18 months, "there are ample opportunities for well-conceived projects that I know we'll be financing," Jaynes concludes.