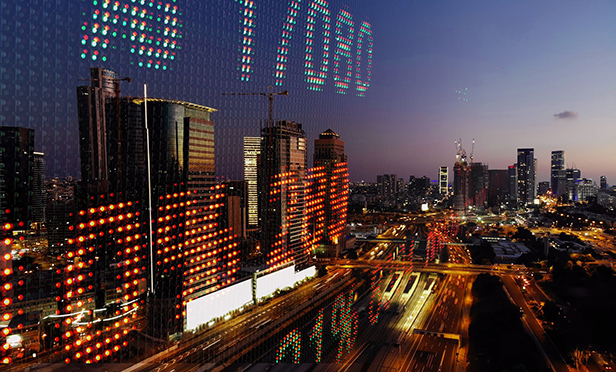 LOS ANGELES — Nothing lasts forever, and with some recent troubling economic signs many commercial real estate professionals are wondering if time is almost up on the longest US economic expansion in history. GlobeSt.com spoke to three CRE industry veterans at Kidder Mathews, the largest independent commercial real estate firm on the West Coast, to get their views on market movements and misconceptions.
"While the stock market is important, it has been all over the place in late 2018 and all of 2019, yet CRE sales and leasing didn't skip a beat," said Kidder Mathews' Brian Hatcher, EVP of the Pacific Northwest brokerage division in Seattle. "The only 'hiccup' was when the Fed raised rates and everybody took a very short pause. Since then, they have begun to decline and the CRE market has continued up."
Better to avert one's gaze from the daily rollercoaster of Wall St. and focus on job growth, asserted Jerry Holdner, Kidder Mathews' director of research. High employment means more discretionary income flowing into the economy (consumer confidence was relatively unchanged in August, following a July increase). It also translates to more stock in warehouses with goods tending to move at a higher rate, greater apartment occupancies and, not surprisingly, more tenants in office buildings as companies are hiring and expanding.
"All of this puts upward pressure on lease rates, generating more income for landlords," added Holdner.
"Employment and interest rates are the top indicators," Hatcher said. "I believe they dictate the pace of CRE more than any other indicators. With employment at an all-time high and interest rates at one of the lowest, these alone have created the frenzied market."
A few other key market metrics deserve more attention, according to Kidder Mathews' Richard Putnam, an Irvine-based SVP. Past performance is no guarantee of future results, as the saying goes, but market history can shed important light on the current situation.
"We watch the amount of new space under construction as a percentage of the existing base and the trailing six to 12 months' absorption," he said. "Currently, the amount of industrial space under construction or committed in secondary markets, where capital has ventured in search of higher yield, is starting to be of concern, if we see a slowdown for these other macro reasons."
Globalization can leave some feeling empowered and others feeling helpless. Like most industries, CRE has increasingly had to monitor activity overseas, from foreign funding to trade policy and geopolitical events. Holdner noted that inbound capital into this country has fallen by about half year over year, and capital outflow is down by approximately 20 percent for the same time period.
"The international issue is always a metric we keep an eye on," said Hatcher. "Any amount of instability will cause people to slow their purchases. I believe everyone is concerned with what could happen in Iran and China and the effect it would have on our markets."