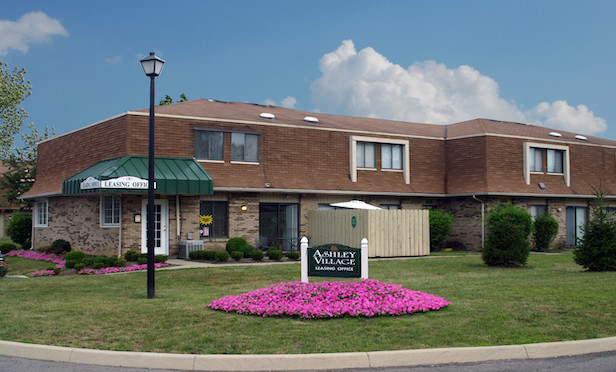 COLUMBUS, OH—Los Angeles-based AndMark Investment Fund has acquired a three-property multifamily portfolio here totaling 550 units for $43.6 million.
The transaction was reported by NKF Multifamily Capital Markets, which stated it brokered the $43.6-million sale and $34.8-million Freddie Mac financing for repeat NKF/Freddie Mac sponsor, AndMark Investment Fund.
The portfolio consists of Abbington Village Apartments, the adjacent Ashley Village apartment community and Chatham Village Apartments, each built in 1987 and located in southeast Columbus. The properties are located near I-270, major employment centers and the greater Columbus metropolitan area. Each gated community offers amenities including a garage, patio/balcony, in-unit washer/dryer, air conditioning, window treatments and landscaping throughout. Certain properties are pet-friendly or contain a swimming pool, NKF states.
Luis Velez, executive vice president at AndMark, says, "This 550-unit portfolio presented us an opportunity to increase our scale in Columbus to 1,300 units. Columbus continues to exhibit attractive economic and demographic fundamentals. The multifamily assets are well maintained with value-add opportunities that will allow AndMark to improve the properties and realize increased returns over their ownership period."
The sale transactions was led by NKF's executive managing director George Skaff, and the fixed acquisition financing was led by NKF's Houston-based executive managing director Purvesh Gosalia.
"This was a very competitive process," NKF's Skaff says. "We had 18 portfolio tours and ended up with 11 offers from very qualified buyers. The transaction was a true win-win for everyone involved; an incredible execution for the seller and for AndMark, who will enjoy great cash flow on the assets for many years to come."
NKF Multifamily represented the previous owner of the three assets when they sold the portfolio to Monument several years back.
NKF Multifamily has worked with AndMark on seven transactions in the last 24 months, with the latest deal marking the second, three-property portfolio investment by AndMark.