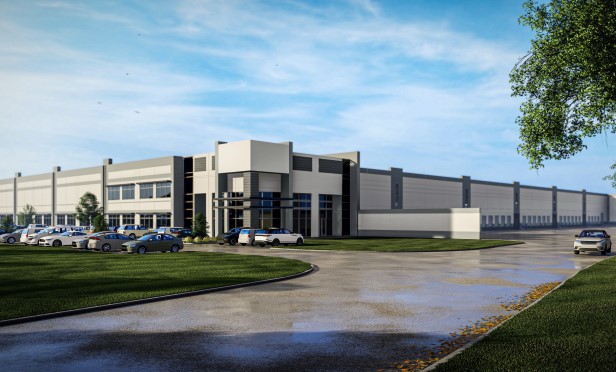 FARMERS BRANCH, TX—Newport Beach-based Panattoni Development Co. Inc. recently acquired 8.4 acres from Farmers Branch seller Centurion American Development Group. The seller operated under the name CADG Mercer MM Holdings LLC.
The Panattoni land is near the intersection of two major highways: Interstates 35 E and 635. The property is one of only a few available sites remaining for industrial and warehouse purposes in Farmers Branch, a northwest suburb of Dallas. Biel Partners Commercial Real Estate represented Panattoni in the acquisition.
"The continued job growth and ongoing relocations to North Texas is severely limiting the supply of infill sites available for development," said Alex Perry, associate of Addison-based Biel Partners. "This transaction was an excellent one for Panattoni, and will provide an ideal location for supply chain and warehouse tenants when the facility delivers."
The new owner will develop a 159,405-square-foot speculative class-A distribution center on the acreage at 1701 Valley View Ln. The facility is expected to deliver in second quarter 2020.
"Farmers Branch is located in the North Stemmons/Valwood submarket," Perry tells GlobeSt.com. "The majority of industrial buildings are shallow bay with higher finish out. This caters to the last-mile delivery and e-commerce distribution. There is 51 million square feet of industrial space, however, the submarket's vacancy rate is 4.2%."
Third quarter 2019 marks the 36th consecutive quarter of positive absorption for the Dallas/Fort Worth industrial market. Industrial occupiers took down nearly 15.9 million square feet in the first three quarters of the year, according to a report by CBRE.
The industrial construction pipeline picked up during the quarter and was 27.5 million square feet at quarter's end, with a pre-committed rate of 28.7%. Construction starts during third quarter totaled 9.3 million square feet.
Delivered product totaled 5.2 million square feet and was 68.6% pre-committed. Due to a large amount of vacant existing space being occupied this quarter, the market vacancy rate came down 41 basis points and was 5.6% at the end of the third quarter, says the CBRE report.