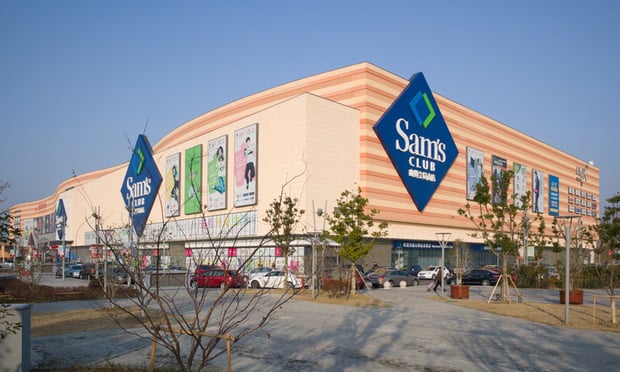 CHICAGO—A Sam's Club warehouse store in the Chicago submarket of Matteson shuttered a year or so ago when Wal-Mart pruned its locations of this brand. But the facility is still active—it now operates as an e-commerce fulfillment center for the retailer.
This facility's second life is part of what has been hyped to be a wave of retail-to-industrial conversions that would save some of the struggling class B and class C retail malls.
In reality, though, these projects have been scarce for various reasons. A data point by Cushman & Wakefield shows that retail-to-industrial conversions makeup less than one-tenth of one percent (0.073%) of the total industrial inventory. Of the success stories that do exist, such as the Sam's Club in Chicago, they tend to be the simpler cases such as a big box transformation into a warehouse, as opposed to a two-story retail mall.
There are a range of reasons why retail-to-industrial conversions remain so nascent, Tray Anderson, C&W's logistics and industrial lead for the Americas, tells GlobeSt.com.
These include the difficulty in gaining community acceptance, the location of these projects, which tend to be close to densely populated areas, go-dark prohibitions and building design.
Of these, gaining community buy-in is probably the hardest challenge to overcome, Anderson says, especially if the retail center or property has only been vacant for a short period of time. "A community will likely want to keep the retail presence. It will have a hard time believing that it cannot come back or recover."
Or if the community does accept that retail is no longer a good fit for a location, it will likely prefer some type of mixed-use project, especially if it is an urban infill project, he says. Industrial is usually last on a community's wish list of projects.
Because there are so few actual case studies on these types of projects, Anderson adds, it is hard to quantify what works and what doesn't for community buy-in. For example, it is hard to pinpoint when exactly will a community accept that a retailer or retail mall is not coming back. Is that number 10 years? Five? Eighteen months?
What We Do Know
There are, however, some retail-to-industrial conversion projects underway and even though they are few in number they do offer some anecdotal evidence in they might make traction in the future. A report earlier this year from CBRE looked at 24 retail-to-industrial conversion projects across the US.
It found various types of retail-to-warehouse conversions, including demolition of obsolete malls to be rebuilt as warehouses in Baltimore, Atlanta, Chicago, Detroit and several markets in Ohio. Other retail structures were left standing and repurposed for industrial uses, including a former Toys 'R' Us in Milwaukee now occupied by a business that remanufactures transmissions, and Sam's Club's conversions of several of its stores to distribution centers.
CBRE acknowledged that these projects are a challenge and that community buy-in is a particular concern. But there are some commonalities among the successful projects that are worth examining.
Among these are location—are they sitting at a busy intersection or highway interchange? Another advantage: Site access. Standalone big-box stores, in particular, offer backend docks and easy access for trucks. They also have the high ceilings needed for distribution uses.
"These types of conversions were once unthinkable, and now they're not only happening, they're gaining traction," said Adam Mullen, Americas leader of CBRE's industrial and logistics business, in prepared remarks when the report was issued.