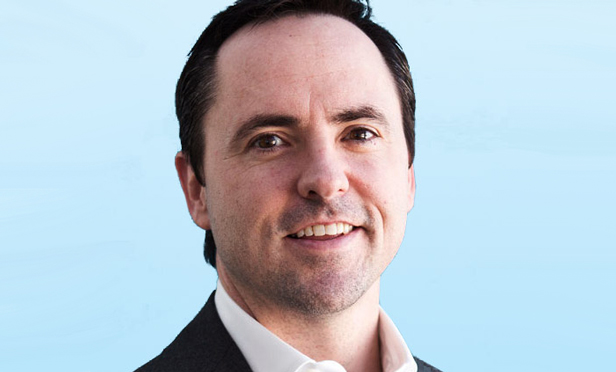 RENO, NV—Earlier this month, Colliers International named 20-year industry veteran Kevin P. Morgan as president of the Northwest region. In his new role, Morgan will lead the region's operations and business strategy from the Colliers' Reno office.
Morgan's focus will be on client service as well as developing, recruiting and retaining top professionals. In this exclusive, he discussed the specific areas of the region that are ripe for expansion, challenges and opportunities, Colliers' main priorities, and brokerage trends.
GlobeSt.com: What are Colliers' plans for expansion in the Northwest region?
Morgan: Colliers has a significant presence in all of the primary markets in the Northwest region. Naturally, there will be an emphasis on continued growth and a refined strategy that is laser focused on strengthening our brand in specific service lines. We are constantly looking for those opportunities and have the nimbleness to drive growth through organic means and acquisition.
Economically speaking, there is a lot of room to gain traction in the Bay Area. From the central office markets to the suburbs, Northern California is primed for continued growth. And while Colliers has a strong presence in the region already, growing our business in Northern California will be among my top priorities.
GlobeSt.com: What does the region offer in terms of opportunities and challenges? Added services?
Morgan: The Northwest is a collection of diverse microeconomic regions. The San Francisco Bay Area has been a leader in technology and innovation and that drives job growth. Seattle is experiencing the same phenomenon. Portland offers an affordable and high quality of living within a short distance from several major economic drivers. All of these catalysts lead to opportunities in the commercial real estate sector.
Whether investors or occupiers, our clients are looking for a completely integrated suite of services, and that's what we're focused on. Regardless of market, asset class, size or scope, Colliers professionals help our clients achieve exceptional results. That's the biggest differentiator there is and that is what we strive to provide.
GlobeSt.com: What are Colliers' main priorities and objectives as you take on this new role?
Morgan: The top priority is to remain laser focused on making sure we identify, develop and nurture great people and professionals while providing a best-in-class culture. Additionally, Colliers' roots as an innovative and creative company is one that we intend to expand upon. That is one of the things that really excites me about our market opportunity. We are growing rapidly so balancing our innovative culture with the integration of new systems to more efficiently operate the business is certainly a strategic objective.
GlobeSt.com: What trends are you seeing throughout brokerage that will guide you in the expansion?
Morgan: Commercial real estate brokerage has been late in the adoption of technology to improve delivery of services to the client. We are constantly looking for ways to stay ahead of our competition by investing heavily in evaluating and deploying technologies to help our professionals deliver white-glove service for our clients.