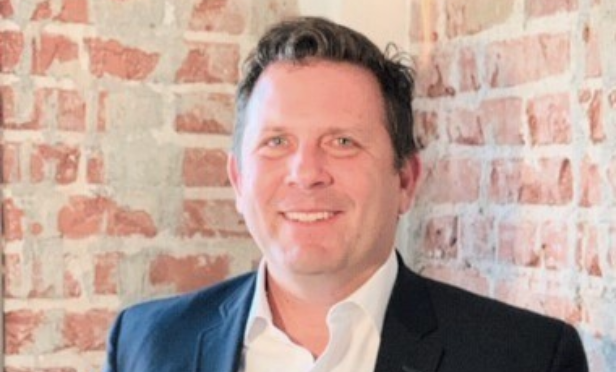 Next Wave Investors has acquired 380 apartment units in Phoenix, Salt Lake City and Las Vegas. The value-add investment firm is bullish on these secondary Western US markets, which have shown significant growth in recent years and have become a good late-cycle play. Next Wave is bullish on these three markets because of that recent growth and the future growth potential.
"All three of these markets are high-growth. Utah and Nevada recently tied as the number one states for job growth in the US, while Arizona's job growth is second in the nation, led by growing industries such as tech, bioscience, manufacturing, and healthcare," Jordan Fisher, a principal at Next Wave Investors, tells GlobeSt.com. "By investing in these markets now, we are able to leverage these growth fundamentals and establish economies of scale through streamlined management."
For Next Wave specifically, these markets are not only a good fit for the firm and its investment strategy but also for operations and management of the asset. "We can easily get to them. Rather than passively managing assets, Next Wave is high-touch in our management strategies, meaning we are physically visiting every property we own at least once each week," says Fisher. "Our investors value our role as active managers, and see tremendous benefits from this strategy."
Next Wave plans to perform capital improvements at each of the properties, which include 96-unit La Estrella Vista and 149 of the 160-unit Westover Parc in Phoenix, Arizona; 72-unit Bella Vida in Las Vegas, Nevada; and 63-unit Townhomes at Mountain Ridge in Salt Lake City, Utah. "Each of these acquisitions fits perfectly within our investment strategy, through which we identify well-located, under-improved properties that are poised for value creation," says Fisher. "We then draw upon our in-house property management platform to strategically improve properties based on our knowledge of demand in the market, ultimately creating deep value and generating substantial returns for our investors."
With growth potential and opportunity, Next Wave is planning to focus on these market and is continuing to look for opportunities. "Our primary focus is always to continue to deliver superior returns to our investors," says Fisher. "In keeping with this goal, our plan is to maximize efficiency by focusing on additional acquisitions in these three markets. By scaling our growth and staying focused on Phoenix, Salt Lake City, and Las Vegas, we foresee the ability to generate strong risk-adjusted returns and deep long-term value to our investor base."
---
➤➤ Join the GlobeSt.APARTMENTS (formerly RealShare) conference October 29-30 in Los Angeles. The event will analyze the opportunity in the emerging trends and conditions of the multifamily market. Don't miss out on joining the 1000+ of the industry's top owners, investors, developers, brokers and financiers as they gather for THE MULTIFAMILY EVENT OF THE YEAR! Click here to register and view the agenda.
---