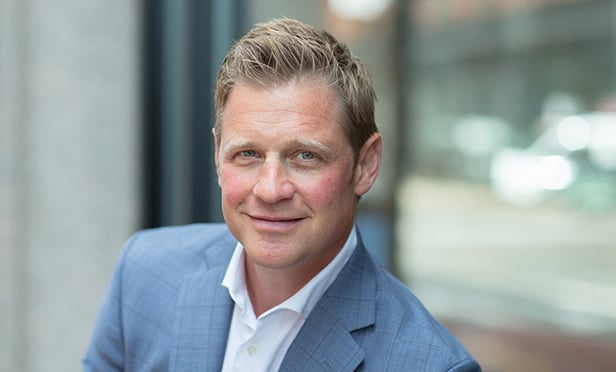 BOSTON — The drive for faster-cheaper-better in the business world typically comes with a trade-off, but technology has turned conventional wisdom on its head. With e-commerce, fulfillment requires both the right mechanism and moves, with companies pushing closer to concentrated consumer bases via urban logistics locations. GlobeSt.com spoke to Kevin Maggiacomo, CEO and president of SVN International Corp. (SVN), a Boston-based full-service commercial real estate advisory firm, to get the latest on last mile logistics and how CRE is evolving to serve more impatient consumer demand.
"CRE touches so many areas that when there are disruptors in other markets, CRE professionals need to adjust; e-commerce is one of those markets," says Maggiacomo.
E-commerce volume continues to increase — research firm eMarketer estimates the global retail market will increase 4.5 percent in 2019 to eclipse $25 trillion — while delivery times are decreasing, down to next-day or same day. How do retailers handle more to do and less time to do it? They need to move their product closer to the consumers with last mile logistics facilities.
Maggiacomo notes that urban logistics facilities differ from traditional warehouses as buildings are typically fitted out for quick product movement as opposed to long-term storage. That often means new cross-docking facility requirements and more doors and parking than storage space. Also, ceiling heights should be higher as automation, including the use of robots, allows operators to stack vertically.
"Because of their desirability and the minimal options in many of the largest, most dense markets, prices have been rising, even for those in Opportunity Zones," says Maggiacomo, who clarifies that not all urban logistics assets are for package delivery.
For example, "ghost kitchens" have been developed to accommodate the vast increase in food delivery. These are essentially food prep and productions facilities run separately from the main restaurants with no "front of the house" or customer accommodations. Without the hosting, consumer-facing component, these kitchens can be located in lower rent areas with minimal parking.
And one wouldn't want to call it fast food, but urban farming, driven by growing demand for farm to table quality, is poised to disrupt a portion of the food supply chain by shortening food transit, refrigeration and other needs. One urban advantage is the more controlled environment and extended growing season of indoor farming, but such facilities face greater limitations given the tightness of city submarkets, which are already struggling with a lack of housing and other density-related issues.
One big wave of innovation can certainly ease the spatial challenges of urban locations. 3D printing greatly reduces a company's storage needs, and offers transportation advantages the closer the location to a dense population. A far cry from the traditional industrial approach of big, cheap construction, the more nimble, high-tech application of close-in CRE properties does present some start-up challenges, however.
"A lot of urban logistical assets are Class B and C urban infill," said Maggiacomo. "Often these buildings are not energy efficient and will need to be upgraded to be so and to handle the automation."
And retrofitting and other tech implementation aren't the only obstacles. Drone and autonomous car delivery, both last mile solutions that should be incorporated into the planning of any long-term leases, will be the subject of, as SVN's CEO added, "huge policy battles before either gains much footing in crowded urban areas."
Maggiacomo, always an advocate for disruptions, concludes that "changes in asset classes are good for those CRE professionals willing to innovate, as it provides new opportunities and introduces new players into the market."